I want to introduce you today to a book called The 10 Pillars of Wealth written by Alex Becker.
In this review with my own interpretation, you will learn in a nutshell 7 out of 10 pillars that I believe are critical to adopt, rewire your brain and set you in a wealthy direction.
Would you like to know why is conditioning your brain important to grow rich and build a millionaire mind?
All right…
Because school, society, and maybe your parents taught you that wealth is only for superior people and you can't create it in your life.
It's depressing, isn't it?
For that reason, I've been studying successful people, the wealthy elite psychology, and I want to share all these findings with you.
Moreover, as you may have probably known, I talk about different types of wealth in many forms.
But for now, let's review and focus on The 10 Pillars of Wealth book…
1. Separating Time From Money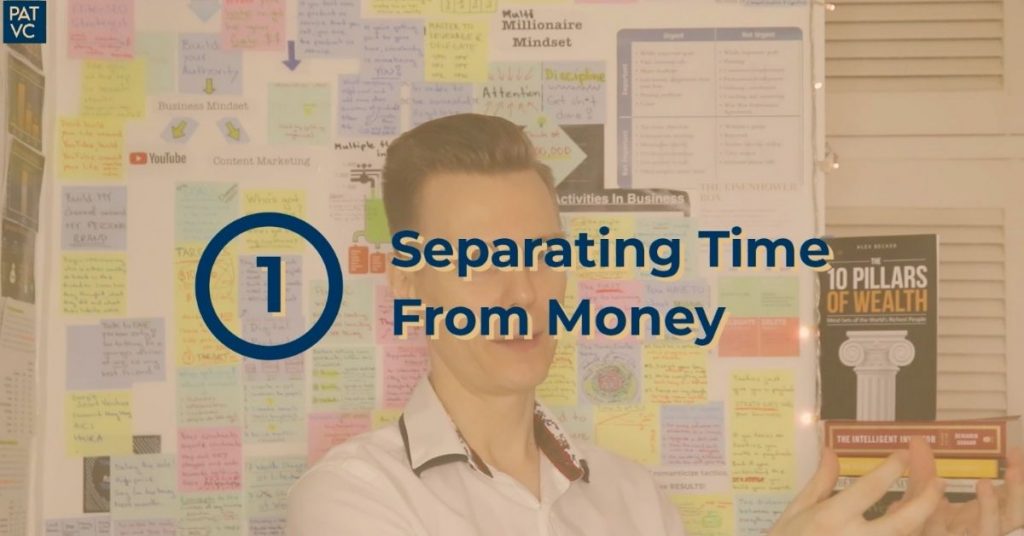 Undoubtedly,
You can't get wealthy while trading your time for money.
I recently saw a video sales letter (VSL) where were 3 rules of wealth creation.
And one of these rules was:
"Wealth isn't earned. Wealth is collected."
And this is very important to understand and ingrain in your mind.
Because the same applies in The 10 Pillars of Wealth book where Alex describes the story of Jordan Belfort and his journey from rags to riches.
Yes, on the one hand, Jordan scammed countless people out of hundreds of millions of dollars.
But he knew one thing.
Jordan understood how to separate time from money while creating and cloning an army of stockbrokers.
Now, how can you do it?
Well, each of us is different.
So your first goal must be to find a process that will work for you the best.
It could be creating information products and sell them through the sales funnels.
Or launching software and charge subscriptions, mobile app.
Maybe running ads to attract clients if you are for example a dentist…
So do not procrastinate and go to create a system that will separate time from money…
Keep reading, because the golden nugget number two of the book 10 Pillars of Wealth is…
2. Accept That You Must Be Better Than Everyone Else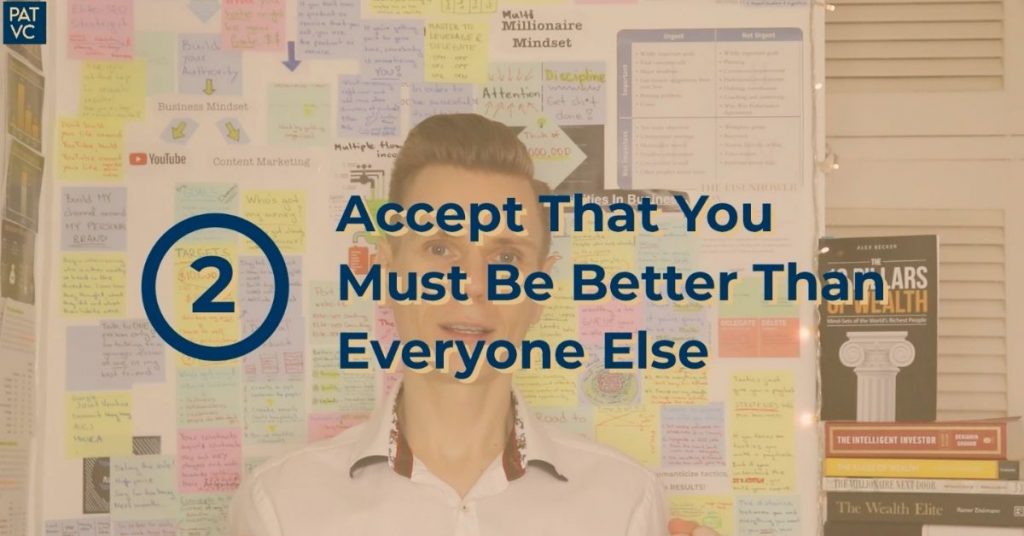 Whoever you are, pay attention to this pillar of wealth thoughtfully.
"If you build your own online business, personal brand, or whatever you want to call it, consistency is key to positioning yourself as an authority and expert within a niche you operate."
The bad news is:
Usually, people start something but very quickly quit because they do not see results.
The good news is:
That's not your example, because you are a Doer.
And you must persist, no matter what you do.
Look,
even if you are an employee and work let's say in wealth management, you must prove that you are better than everyone else.
Ever wonder why?
"Because you are committed to building wealth. It must be your priority number one. But if you do not commit, your life will be average and ordinary."
And as Alex Becker wrote in his 10 Pillars of Wealth book:
"By wanting to become wealthy, you are also saying that you want to accept the challenge to be better at making money than 99 percent of people."
So think about it because you must believe you can do it…
3. Adopting an Abundance Mindset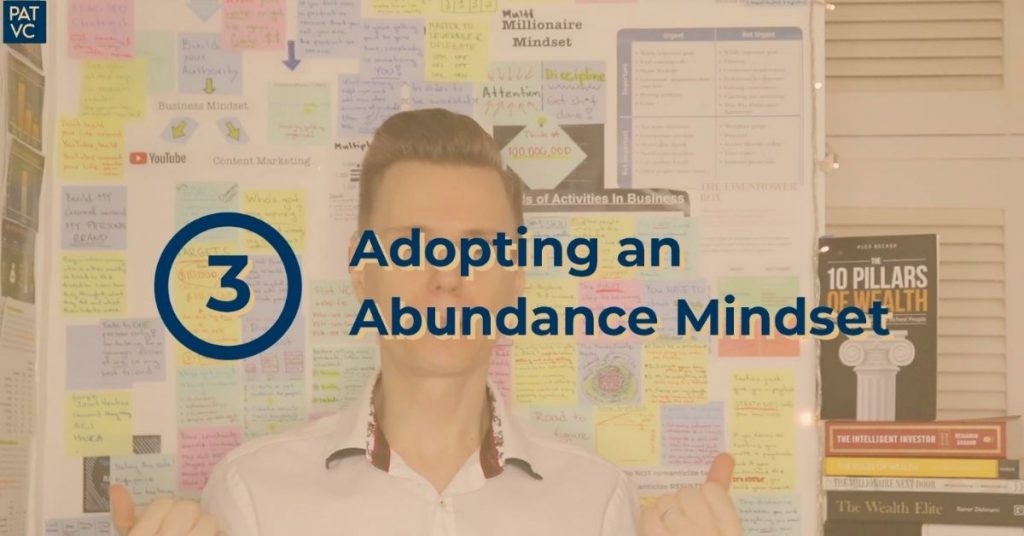 This pillar of wealth is deep and it touches my philosophy.
Because the last stage of the 7 Wealth Stages framework is called Experience an Abundant Life.
It simply means:
Understand deeply yourself,
and abundantly accept the prosperity mindset to create a better life.
Now, in order to develop an abundant mindset, it starts to create a growth mindset, put knowledge into action, and also take risks.
Because…
"If your mindset is set to avoid perceived risks for example in investing money, it will, unfortunately, stop you from moving forward."
So while earning money, focus on:
Remember, what Alex Becker said in his 10 Pillars of Wealth book:
There is unlimited money in the world and you can take unlimited actions to get it. The only thing that stops you is scarcity.
In my words, I would say:
Ponder on it but keep reading…
4. Forgetting "What-If" And Focusing On "What-Is"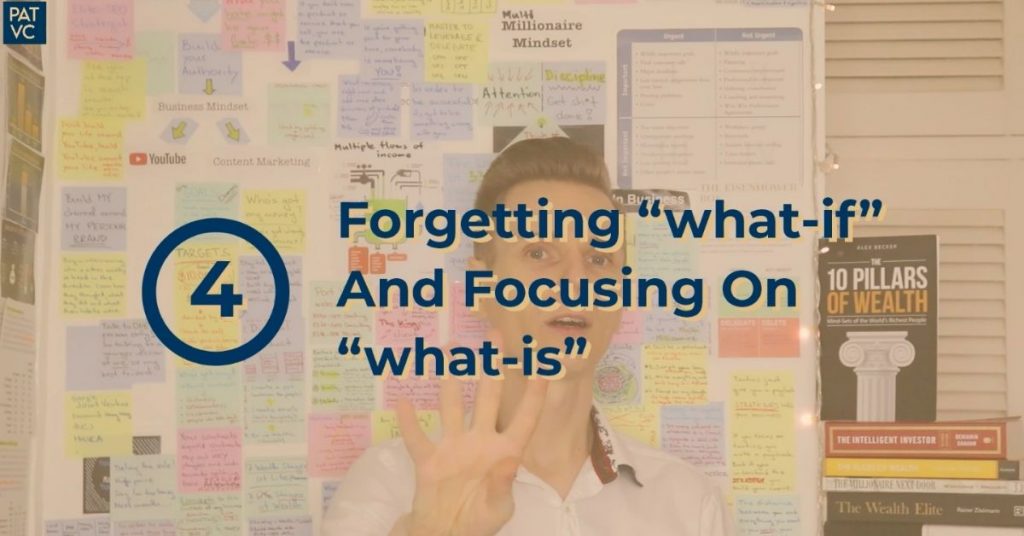 Probably you hear it everywhere, at your work, on the street, or while talking to your parents.
What-if, what-if, what-if…
This is literally a dangerous phrase because when you trigger in your brain "what-if", it will stop you from moving forward.
Do you want to know the reason?
Because your brain is tricky, it wants to keep you safe, therefore it paints in your mind a ton of doubts.
But heed this:
"Stop thinking about "what-if" and purely focus on "what-is" now."
And this is the same as Grant Cardone said in his The 10X Rule book that you must focus on what is now."
Watch this video.
Can you hear it? WHAT IS NOW!
The same wrote Alex Becker:
You must focus on what is NOW and then focus on the next move and problem you will need to solve.
It's powerful to think about it…
5. Mapping Out Actions That Achieve Goals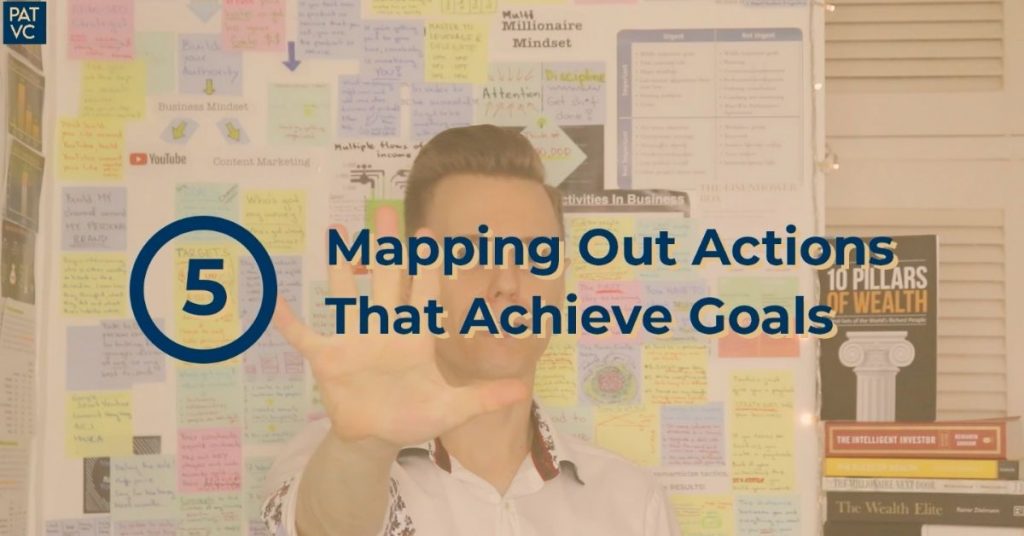 This is the fact that your goals must be planned.
It's not only mentioned by Alex Becker but by other ultra-successful people that I have studied.
It means:
"Multimillionaires plan their goals."
And their goals are usually outrageous or so big that you may laugh at them.
But this is where it gets started.
Because when you have such unrealistic big goals, you print them, glue them on the wall like your vision board and look at them daily.
Then you realize the power of visualization finds you.
And in terms of specific big goals in the financial wealth area, it is a certain number you want to earn.
For example:
I relocated from Hong Kong to Europe last month and my goal is to double my:
While this is not yet happening, I already initiated steps to go there.
It is my big goal but I know there is another bigger goal and I will do whatever approach it takes to achieve it.
So tell me, what is your big goal?
6. Focusing Solely On What Gets You Paid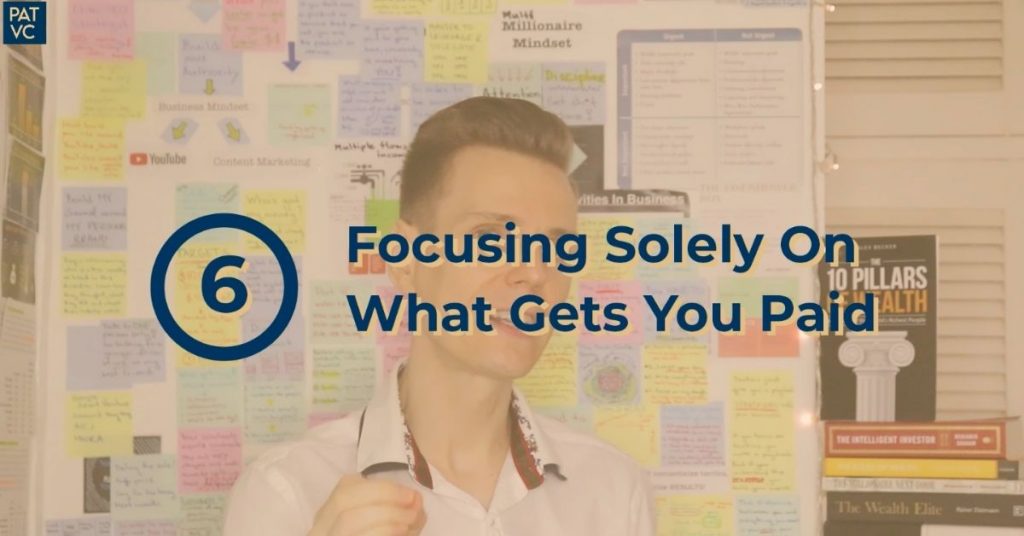 I need to confess here something.
I've neglected this part so much but I have been taught in a different direction a bit.
On the one hand,
it's an absolute truth that you can't create or build something for over years and do not monetize it. What would your life look like?
On the other hand,
if you take it too fast without providing product perceived value first, you might be struggling to sell your stuff or someone else's stuff.
So my approach is:
"Choose what you want to do wisely, stick to it and be persistent."
For example:
I have devoted my time to creating the 7 Wealth Stages framework to help people become prosperous Doers.
And I know people struggle to move forward because they need some guidance.
So this is where my expertise and passion are common.
Simply said:
I love being a teacher, coach, or mentor.
But I can't do it for free for the rest of my life. So monetizing it is an essential part.
I learn a lot about sales funnels, preparing courses to sell as well as other tangible products.
In my opinion, it is a journey to market yourself first and then sell your skills.
And while teaching others, you grow and collect rewards.
7. Finding Mentors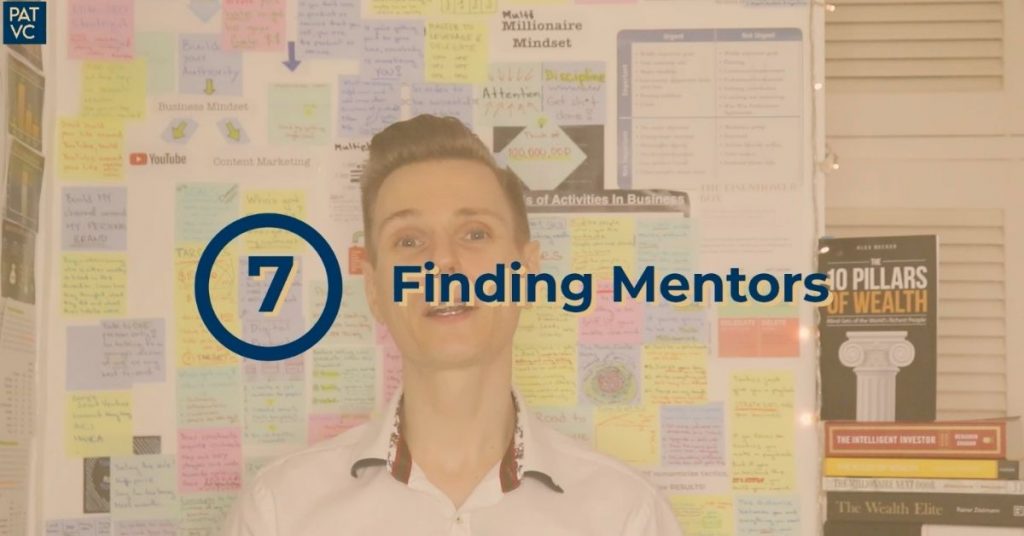 The last golden nugget in The 10 Pillars Of Wealth book that I found was mainly about finding mentors.
I've been talking about it a lot on my channel and I always will.
Alex Becker is saying:
To find competitive friends is absolutely essential if you want to become part of one percent of society that makes an infinite amount of money, you must start interacting with people in the one percent.
And I can't agree more on it.
But I want to mainly focus on finding mentors.
Because when you look at wealthy people, all of them had mentors.
The reason is:
"Mentors take you much faster to your desired goals."
They already accomplished what you want to accomplish and they also made mistakes that you probably go through.
So go and find suitable mentors, they are everywhere…
And I talked about it in the book review The ONE Thing by Gary Keller so go and watch it.
Now It's Your Turn To Read The 10 Pillars Of Wealth Book
In conclusion,
when you look at these 7 golden nuggets, you realize that it is always about your beliefs.
So your takeaway is this:
"If you want to build wealth in certain submarkets and niches, first, rewire and set your mindset to the same level as the richest people in the world."
Does it make sense?
Now, what was at least one golden nugget you learned?
Leave us a comment below.
And as the next step,
Click HERE to subscribe to our growing Doer's community newsletter.
Thanks for reading or watching and I will see you next week.