In today's eye-opening part two, you will learn 3 personal strengths that could literally magnify your wealth mindset.
To remind you, in the first part, you learned about 3 personal weaknesses that could hinder you to build a wealth mindset.
Now, one thing has to be addressed appropriately.
But how and why?
The answer is:
Because if you come from a poor and middle-class family, your assumptions most likely derive from your parents and relatives.
Would you agree?
Introduction To Personal Strengths That Magnify Wealth Mindset
Look, it doesn't matter where you come from.
However, if you want to strive for prosperity, you must intensively recondition your mindset and focus on your personal strengths.
When I flew to Australia to study, I started discovering what is holistic wealth.
Since then, I devoted my spare time to deepen skills on how to find the purpose of my life and how to prosper.
As a result,
I created 7 Wealth Stages with the first stage called Develop a Wealth Mindset.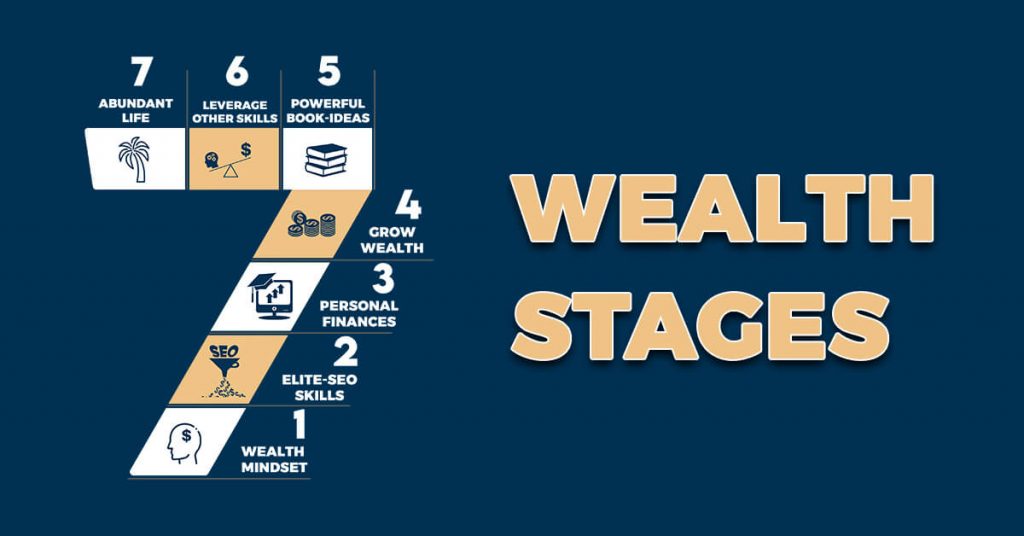 And the initial goal within the first stage is to transition your mind from being a Dreamer to becoming a Doer.
In addition,
I also realize that you might already control some of your strengths, but something is missing, some small piece of the puzzle.
That's why I wrote this blog post and created a video.
But before we get started, show us whether you are already a Doer who takes action.
It means doerly patting the subscribe button on the Pat VC YouTube channel with the bell icon to get notified.
Because after that you will receive every week one proven prosperity strategy within the 7 Wealth Stages of life.
With this purpose in mind, let's discover 3 personal strengths that will magnify your wealth mindset.
1. You Love To Execute Things Fast Over Perfect It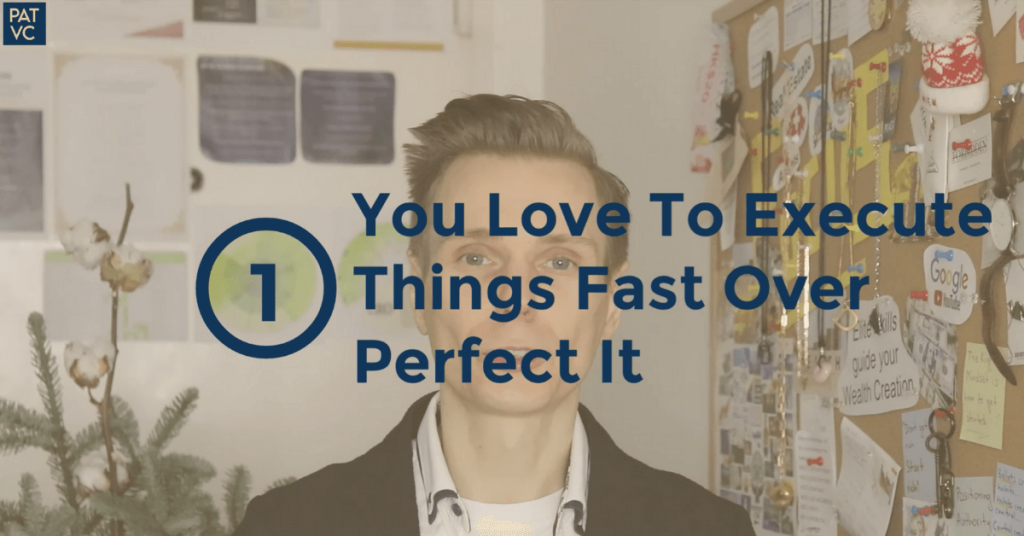 In short,
it means Determination and Discipline.
Remember this:
For that reason, you have to understand all seven wealth stages.
A simple example is a stage called Execute 7 Powerful Book-Ideas.
And that's very influential.
Why?
Because when you read books or take some online courses, do not neglect the power of ideas within context.
In fact, you should treat books like your best friends and come back to re-read them over and over again.
So what you need to do is to find a few ideas, in my case seven and execute them as soon as possible.
And in the video called How To Build Self-Discipline, I described in the strategy number four "Force Yourself To Do It" that if you literally force yourself, you will find out how effectively you act in a particular situation to execute things fast over perfect it.
Look, it's very simple.
There isn't anything else to analyze.
You don't need to invent anything new.
Just follow those influential ideas and always bear in mind:
Because it will pay off afterward.
The bottom line?
When you focus on urgent tasks and then move on to important tasks, your day ends with full fulfillment.
And it leads me to the second personal strength…
2. You Feel Fulfilled When Your Tasks Are Done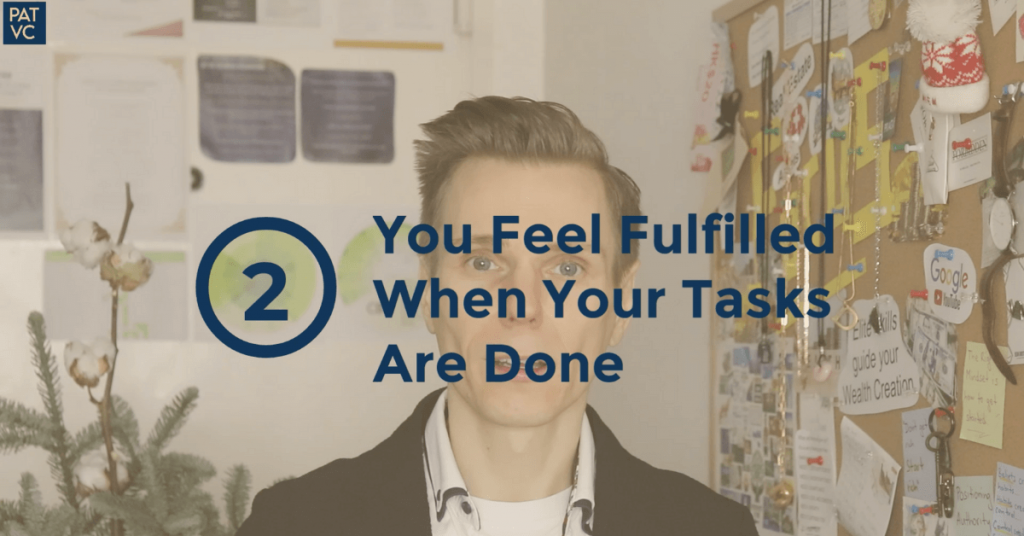 In short,
it means Fulfillment and Accomplishment.
Let's have a look at the following circumstances.
Do you have a deadline on the horizon?
Have you had a sleepless night?
Can't your brain stop thinking about tasks that need to be complete?
I assume you know these happenings, don't you?
But is it a good or bad sign?
I can tell you it's an excellent sign of the right direction.
Why?
Because you know what you are working on right now that has to be complete at a certain time.
Let me ask you a question.
When you hit a goal, what do you feel?
Comment below 😉
But the answer is again very easy.
It is the fulfillment, satisfaction and happiness of what you've just accomplished.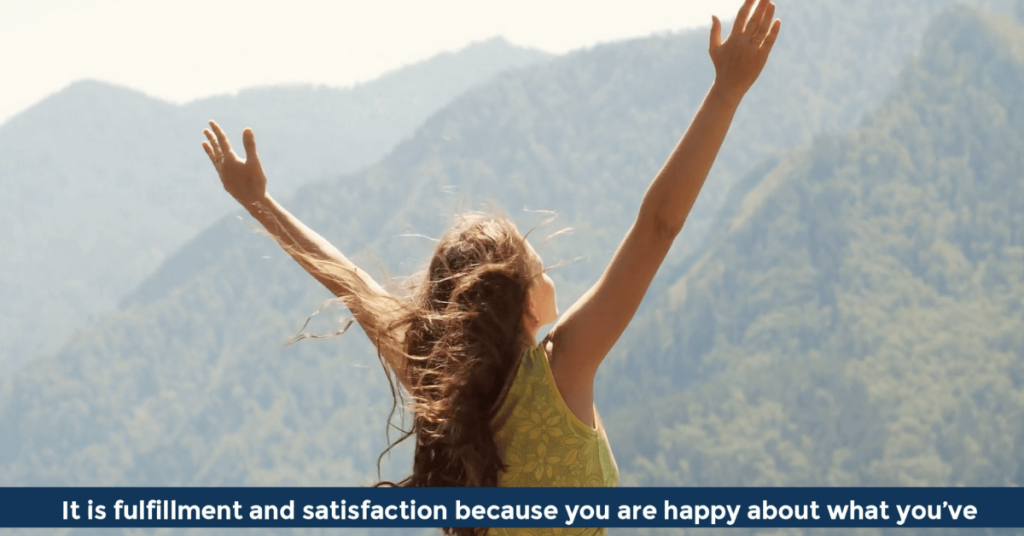 Because gratification must come from the bottom of your heart.
And you have to feel fulfilled that the time spent on specific tasks has paid off.
Let me give you an example.
Imagine,
the sales goal of your e-commerce marketing strategy is met by the end of the year, as it was planned.
What will be your next step?
Do you celebrate it?
Will you spend that profit on useless things?
Of course not, because you have grown.
You are bigger than before and you set another goal and another goal.
And you want to hit the next level because you want to feel even more fulfilled with greater satisfaction.
To emphasize again,
And the third personal strength of a Doer is…
3. Stay Laser-Focused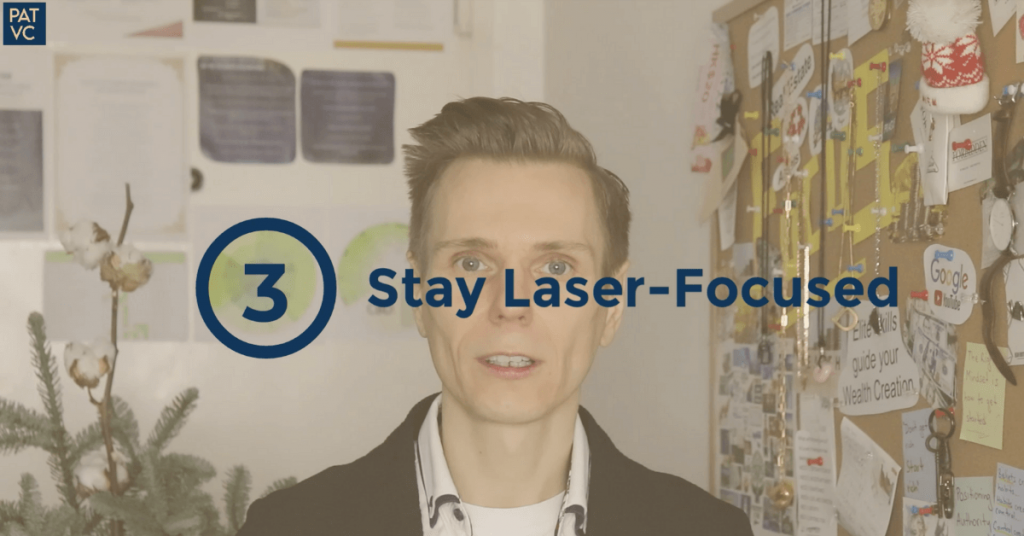 In other words,
it means being Goal-driven.
The reason I left this strength as the third one is because I can't stress more how critical it is.
And I've talked about it countless times and I will always mention it again and again.
I recommend flashing back to the video How To Become a Doer In 9 Steps and listen carefully to step 3 called "The Doer Laser Beam Focus."
You may be asking, why do I reiterate it?
Absolutely not.
Because this third personal strength that magnifies your wealth mindset wraps all strengths into just one.
In other words, being laser-focused on urgent and important things only.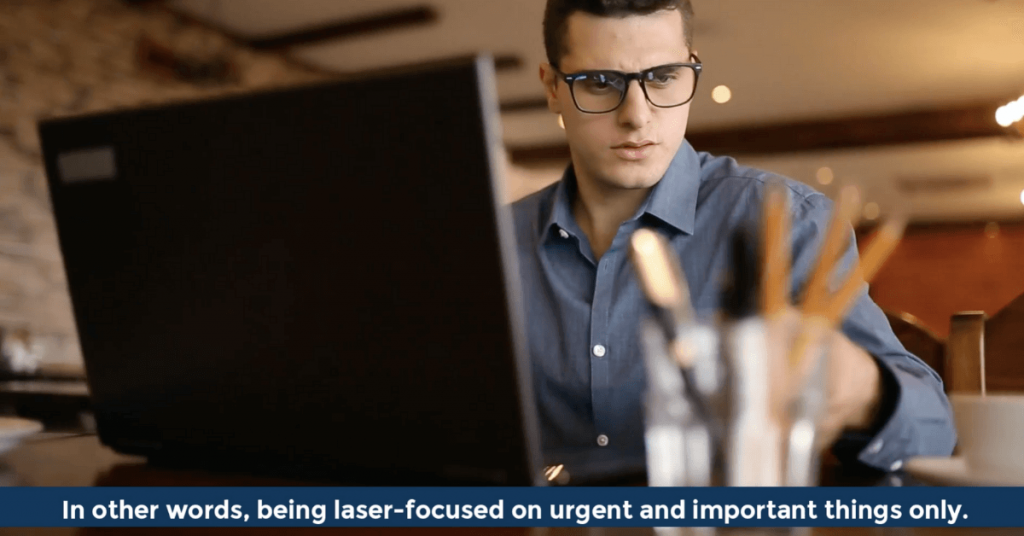 And if you really want to transition from a Dreamer to become a Doer, you must learn it seriously.
Because it gives you strengths such as:
controlling your personal finances,
building wealth,
and thriving of your well-being.
Let me tell you an interesting example.
I like specialty high-quality coffee.
So when I sip my cup of coffee, after that I feel sometimes inattentive.
And I catch myself multitasking and not focusing on an urgent task.
But you know what?
Fortunately, I have learned how to realize this.
And I force my mind to focus on the task I have to execute.
In short, it simply means, you also have to realize it and turn your weakness into strength, as I did.
Because you choose the path to accomplish the goal quickly and you develop your wealth mindset within.
And I'm telling you it works very, very well.
Remember this:
Time to Take Action And Start Building Personal Strengths
To conclude this blog post,
These were 3 critical personal strengths to become a Doer.
Because I'm convinced that:
determination with discipline,
fulfillment,
and especially staying focused are the triggers to magnify your millionaire wealth mindset.
And if just one personal strength would help you realize your direction, it means that this blog post or video accomplished my expectation.
Last, while you sail through your life, remember this.
Would you agree?
Write a comment on what you think because the primary step is to transition you to become a Doer.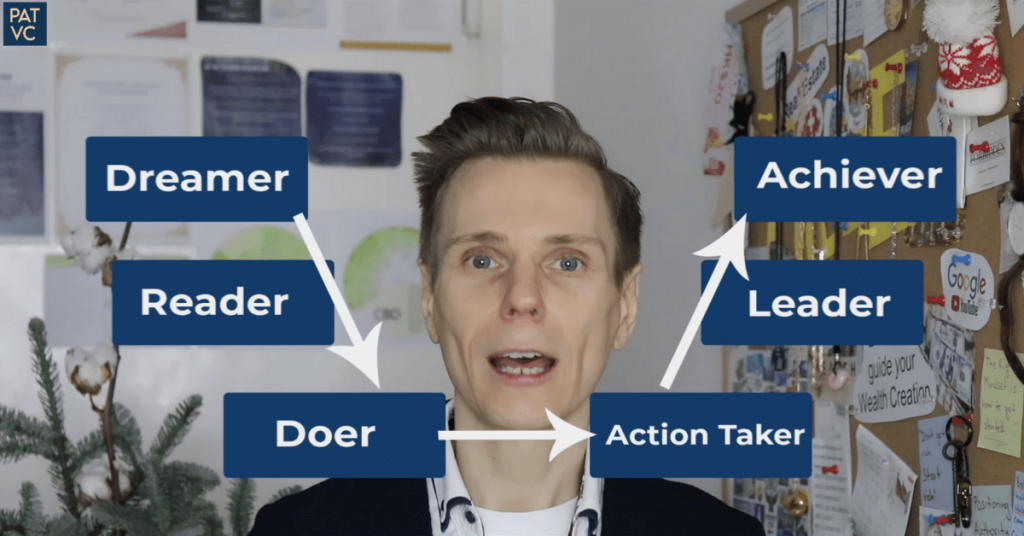 The only question is, would you like to be one of them?
So get motivated to work and start developing your personal strengths.
And as a reminder, doerly pat the Like button to give our video more exposure, support, and love from the YouTube algorithm.
Furthermore, don't forget to Subscribe to the Pat VC channel together with the Bell notification because every week you will receive one prosperity strategy within the seven wealth stages of life.
Lastly,
Click HERE to subscribe to our growing Doer's community newsletter.
Because I invite you to become a Doer.
Thanks for reading or watching and I will see you next time.