It's been a few months of gathering relevant information about personal weaknesses that could hinder building your wealth mindset.
Today's topic belongs to the wealth stage called Develop a Wealth Mindset.
And if you watch my video or read this article for the first time, it's the right time for you to understand the 7 Wealth Stages of life.
Why 7 Wealth Stages?
Listen:
I've been obsessed with creating wealth-building and well-being strategies to overcome scarcity and find prosperity.
And when I looked at my life in the past, I discovered that in our life there are only seven stages.
Therefore, I call them the 7 Wealth Stages of life.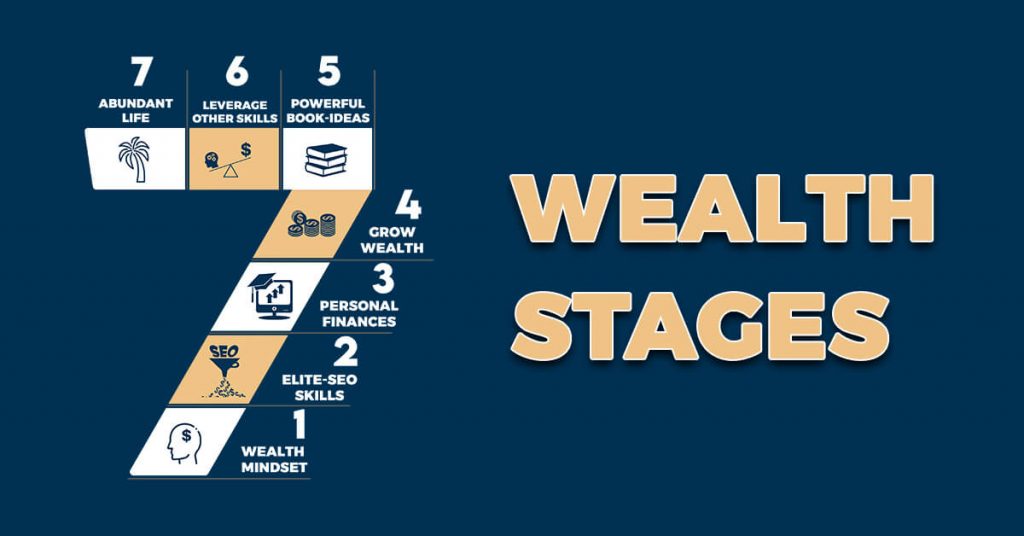 My purpose within the "Develop a Wealth Mindset" stage is very profound.
Because I want to show and educate you that if you want to achieve prosperity in your life in terms of finance, well-being, and the relationship, you have to recondition your mindset first.
In other words,
And as soon as you feel improvement during the first stage, only then you can move to the second within all seven wealth stages.
Not early…
Otherwise, it won't make sense for you to recognize your potential.
Would you agree?
Introduction To Personal Weaknesses
Unlike last time,
when I was talking about the 9 steps of becoming a Doer, today's topic is different.
Because look:
Not everyone is motivated by proactivity and self-discipline.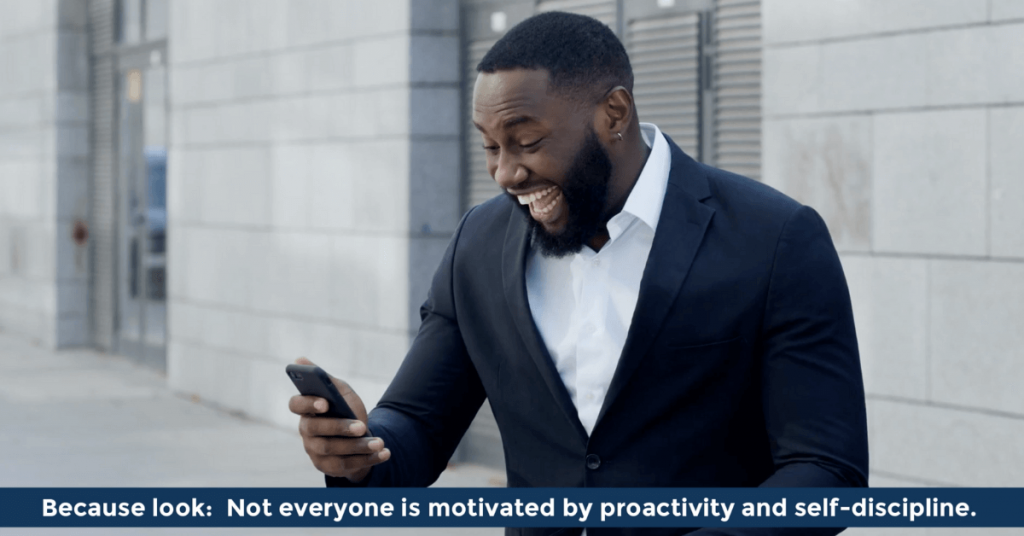 For example:
Wake up early in the morning, meditate and follow with yoga.
Simply said, to have your Doer Morning Routine.
On the positive side, I realize that you might be a Dreamer but would love to transition to become a Doer.
And I also realize that you might control your strengths but struggle with your weaknesses.
That's why I created this video.
But before we get started, subscribe to our newsletter at the bottom of the page.
Because every week you will receive a video and an article within the seven wealth stages of life.
With this in mind, let's talk about 3 personal weaknesses that could hinder your wealth mindset.
Let's dive in…
1. You Chase All-New Ideas And Say Yes To Them Easily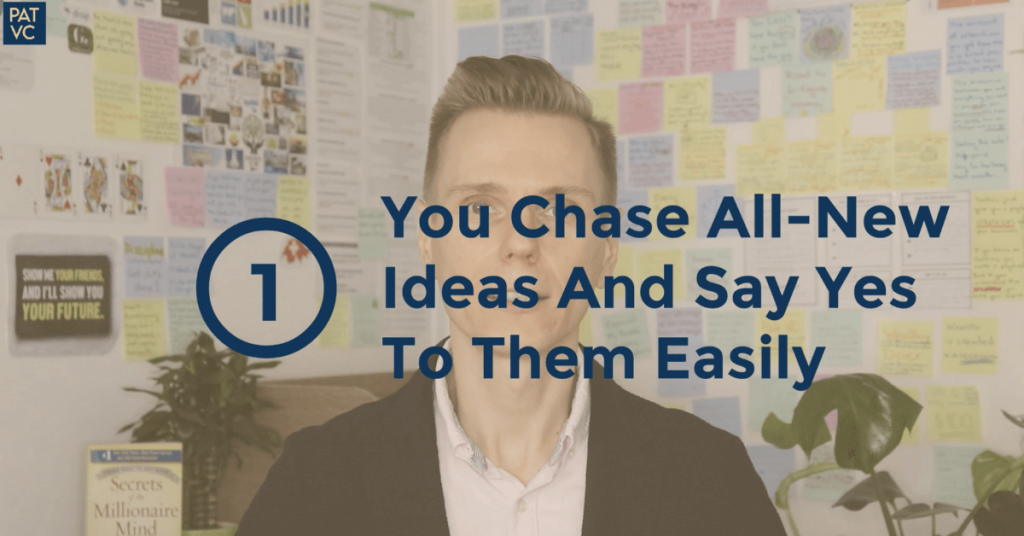 I know what you may have been thinking:
As a Doer, you are proactive and you want to be involved in as many activities as possible.
But that's the problem, because it may be one of your big personal weaknesses.
Do you want to know why?
That dangerous threat is called multitasking.
Or even worse, not being organized with your priorities.
That said, you become easily distracted by other ideas…
Your Personal Weaknesses In Pursuing All-New Ideas Could Ruin You
For example:
You focus on writing articles every month or making a video.
But after a few weeks, you give up, because it doesn't bring an immediate result.
And you shift your attention to other activities or new ideas.
You abandon the previous endeavor and rather try something in your brain that you think is "easier".
Or you invest in tech stocks.
And after a while, you find out that it doesn't fit your criteria or you don't understand the sector.
As a result, you sell your positions and shift your focus on other sectors.
Can you sense what I am talking about?
First, you need to consider 7 critical steps before you invest because you are practically saying YES to everything around you.
Do you want to know your consequences?
Unless you recondition your mindset.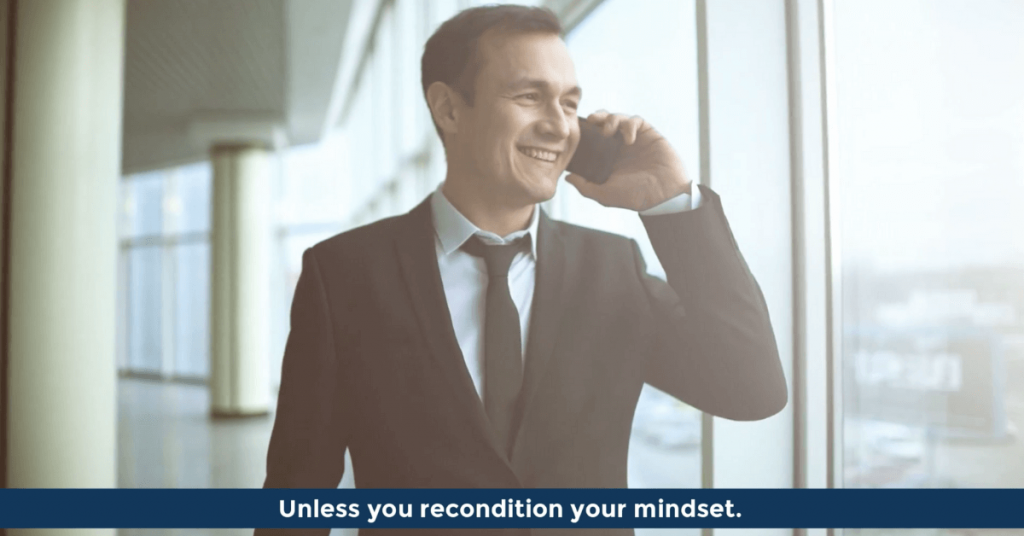 After all, I used to be the same.
Because I trusted the wrong people who believed there is a shortcut to accumulate wealth.
Either way, remember this…
Because listen.
True wealth is holistic wealth, and it surrounds you everywhere.
Therefore, in order to focus, you have to say NO to many things.
On the other hand, say YES to those activities you believe will help you grow and develop a wealth mindset.
And it leads me to a second personal weakness…
2. You Can't Make a Decision Seriously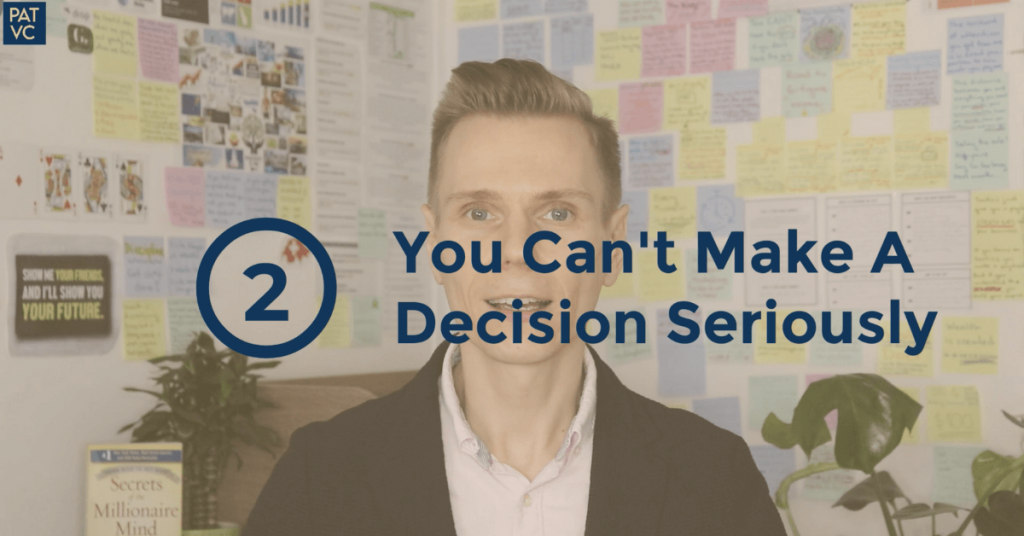 Look,
Every day you make choices.
But what's worse, you might be the type of person who wants to have everything perfect.
You know what I'm talking about.
To clarify it for you, as a perfectionist, you require that every little detail has to align and fit together like pieces of a puzzle.
Even more, you over-analyze actions, tasks, or situations that never reach a final decision.
Because you continually think that spending time on making decisions will make a wiser, perfect outcome.
But that's not the truth.
The simple truth is, you are indecisive and you cannot make a decision seriously. You procrastinate and you aren't organized.
Isn't it horrifying?
Does it sound familiar to you?
As a result, you will see positive outcomes in almost every decision you have made. Because there are always positive outcomes.
And if you can't really move ahead, learn other powerful techniques such as the Eisenhower box to understand self-discipline.
Lastly, the third of three personal weaknesses is…
3. You Dislike Repetition And System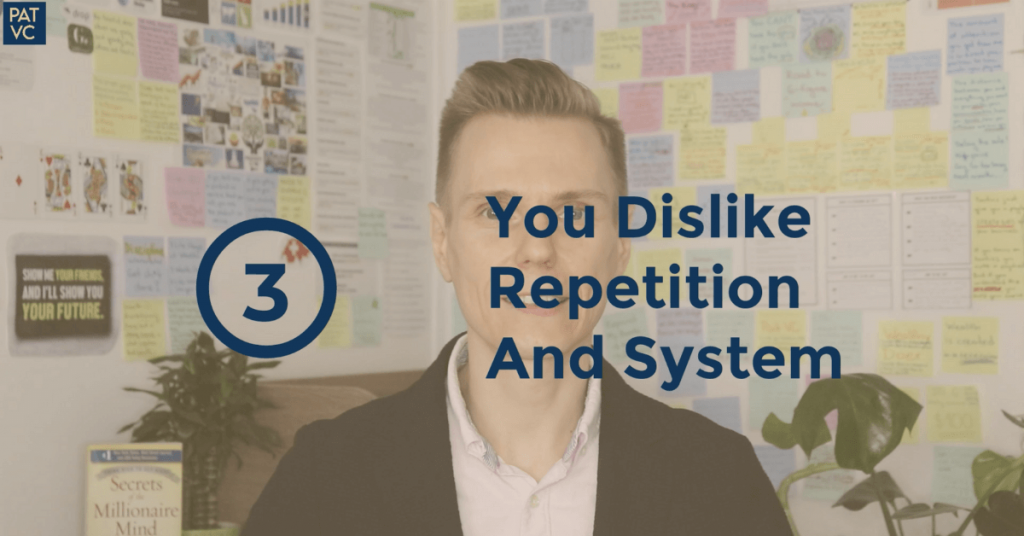 Let me ask you some questions.
How do you want to rank on Google's first page?
Do you crave for promotion in your job?
What I mean by asking these questions is that you need to continually rinse and repeat tasks in order to move forward.
And it applies to your current job, as a freelancer, or as a business owner. 
For example:
Let's imagine,
You work at a company in the digital marketing department. Your position can be Copywriter, Elite-SEO Strategist, or Graphic Designer.
Important to realize is, you have to follow the system.
Because…
In other words, you have to be persistent and consistent.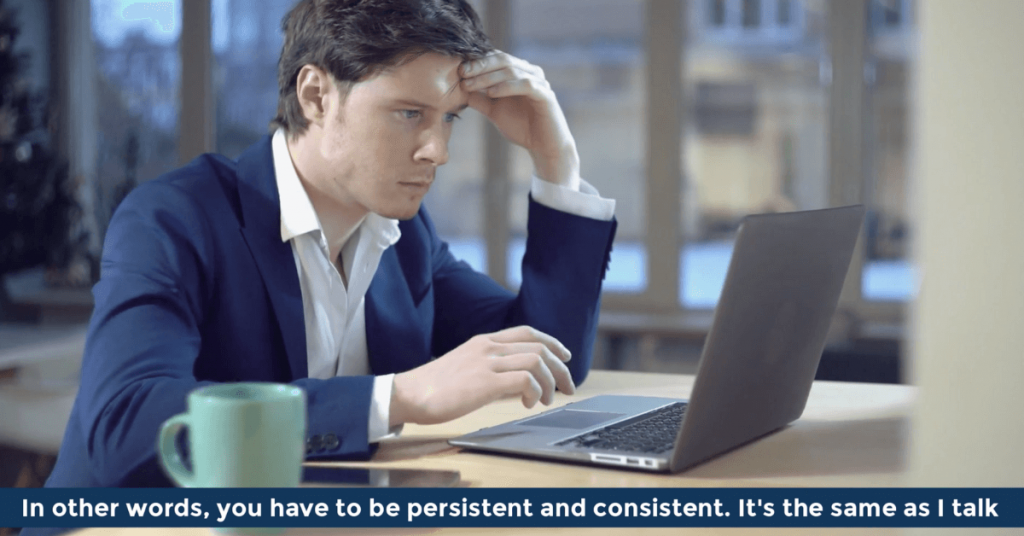 It's the same as I talk about it in the video 9 Steps To Becoming a Doer.
There is my entire day schedule, divided into nine sessions during the day. I follow them strictly every day as much as I can.
Now, let me emphasize it again in case you still don't realize this weakness.
"It Is The Repetition And System That Let You Thrive."
And listen…
Otherwise, you will end up like everyone else in this society…
Time To Take Massive Action
Ultimately, these were just 3 personal weaknesses. And there are many more to learn from.
But not all of them would be part of your life.
However, I believe that realizing them and then improving them, will put you in the right direction.
And if only one weakness allows you to realize that you're doing something wrong, this video will meet my expectations.
Because my goal is to transition you into becoming a Doer first.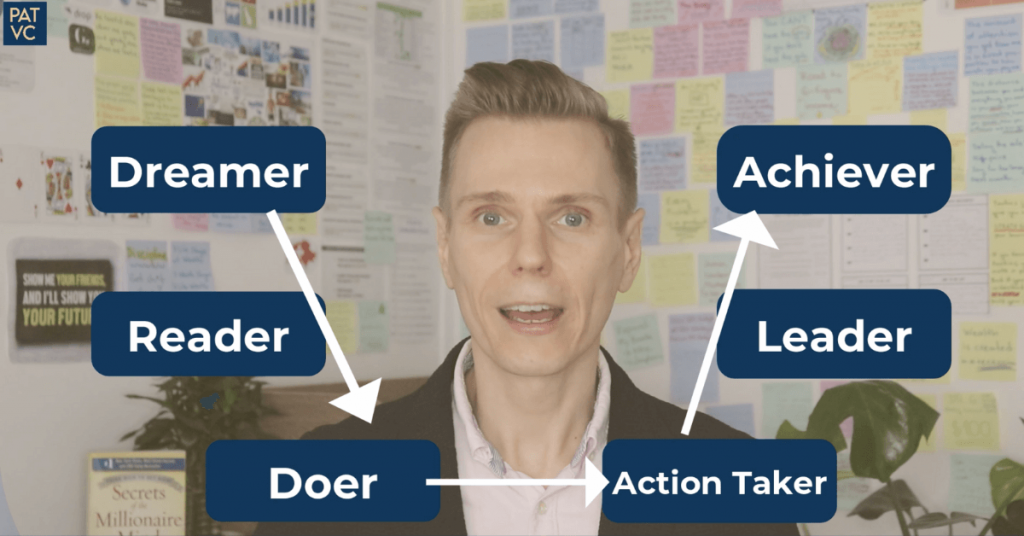 And must be remembered that undergoing this path, acquiring skills, taking action, and executing them is best to understand what is truly holistic wealth.
For that reason, I want you to focus primarily on your personal strengths.
Now tell me…
What frustrates you about your personal weaknesses?
Will you turn them to your advantage?
Leave us a comment below because developing a wealth mindset together with millionaire mind is a crucial stage in your life.
As a reminder, doerly pat the Like button to give our video more exposure and love from the YouTube algorithm.
And don't forget to Subscribe to our newsletter together with the Bell notification on YouTube.
Because every week you will receive a video within the seven wealth stages of life.
Last but not least,
Click HERE to subscribe to our growing Doer's community newsletter.
The reason?
I want you to become a Doer.
Thanks for reading or watching and I will see you next week.