As you already know, appreciating assets can be non-physical or physical and it is something that has value.
But how do you know those assets will go up or down?
Imagine:
You heard from somebody to buy those hot appreciating assets but in the end, it turned into liabilities.
Or you put a lot of energy into building offline or online business assets but no results show up.
So where was the mistake?
What was the riddle?
Let's face it.
It's about investment intelligence, finding your investment vehicle, and business destiny.
Would you agree?
For that reason, you want to be aware of what is the most valuable asset in times of crisis or any economic cycle.
So wouldn't it be great if you knew at least 3 appreciating assets to invest in, build it and generate income?
I guess you would love to know…
So today, let's talk about three very powerful assets, which I call:
Long-term "Three-Way Estate appreciating income-producing assets".
1. Search Estate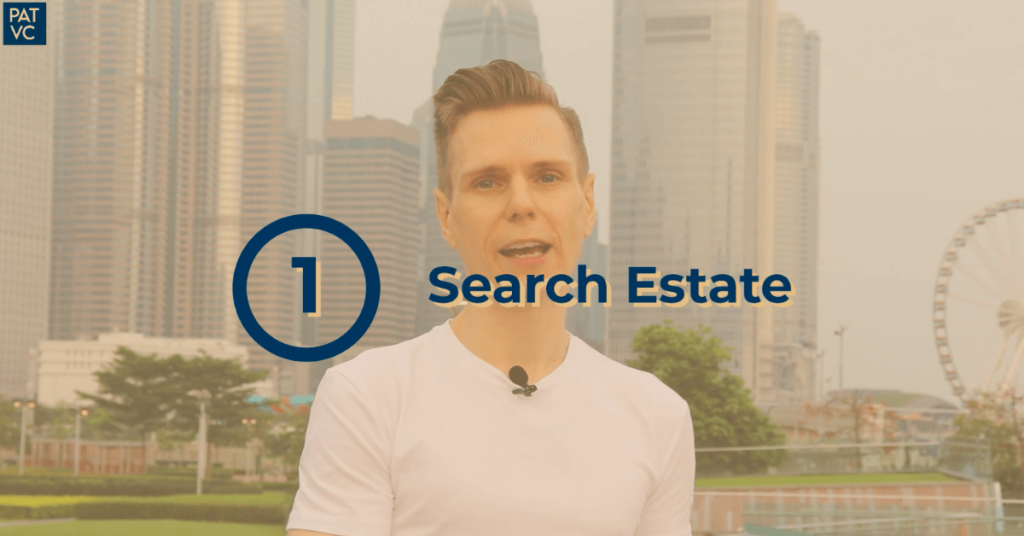 You may have never heard about the term "Search Estate" asset, but it's everywhere around you.
To simply explain, it is your personal asset.
It means it falls in the intellectual property category.
And there are several types, such as:
Ideas,
Designs,
Graphics,
Inventions,
Music,
Clips,
Books,
Articles,
Paintings, and so on.
As you can see, in most cases, it is an intangible creation of content, so you put effort and energy into creating it.
So I want to focus here on content creation. Specifically on written text-based content.
Text-based Content
In the first place,
it's about a combination of copywriting and a bit of the technical skills to create a so-called "Search Estate" asset that values itself over time.
For example:
You write an ultimate guide or an article for well-known online magazines.
So before you publish content that may appreciate over time its value, you or someone in your team should understand how Google ranks content in Google search.
In general, if you create content on the topic "how to invest in yourself" without knowing how Google works, then, unfortunately, you just waste your precious time.
Remember:
What I mean by that is to rank your work in Google search practically forever.
That's the power of "Search Estate".
So once you've created strategic content for users and follow Google guidelines, it may be your appreciating asset for a long time.
And when you monetize it, it may generate income practically forever.
I hope you understand now, the power of "Search Estate".
Content Is King
To give you quick tips on how to create strategic content, watch a video or read a blog post Content Is King – How To Dominate SEO With 5 Strategic Pillars. And when you follow these five pillars, you will be able to create your "Search Estate" asset.
With this in mind, never neglect your expertise and skills, which appreciate over time and are in high demand in the marketplace.
You just have to be patient as an intelligent long-term investor, because it can take 6 to 24 months to show up on the Google first page.
So remember, this is your personal asset and no one can take it from you.
Because…
"Your intellect creates this "Search Estate" asset that can have high value in any economic cycle."
You also have full control over updating it anytime to give it a new fresh boost that will generate income for you in the long run.
In other words, the better you can write, the more your written persuasive content, as an asset, will be valued and appreciated.
All right?
Now, the next appreciating asset also belongs to your personal asset, but it's more powerful…
2. Video Estate Appreciating Assets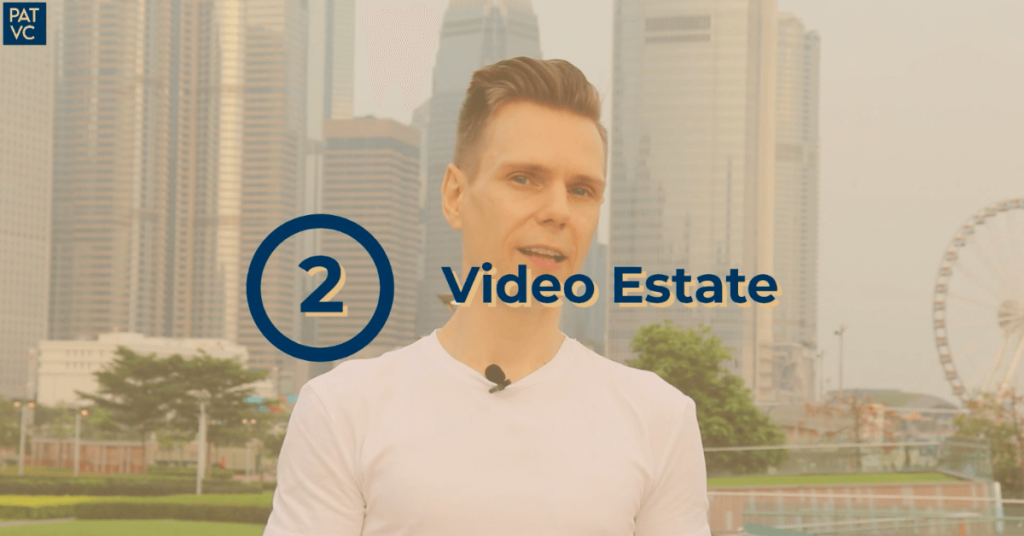 To develop this type of highly valuable asset, your effort and time must be even greater than your previous written textual content.
Because creating videos might be daunting and very time-consuming.
And I understand why because I've devoted a lot of time to creating so-called "Video Estate" assets.
In fact, creating a video marketing strategy on YouTube usually focuses on two goals:
1. Grow your authority and brand awareness to build an audience.
2. Sell your products or services to your audience.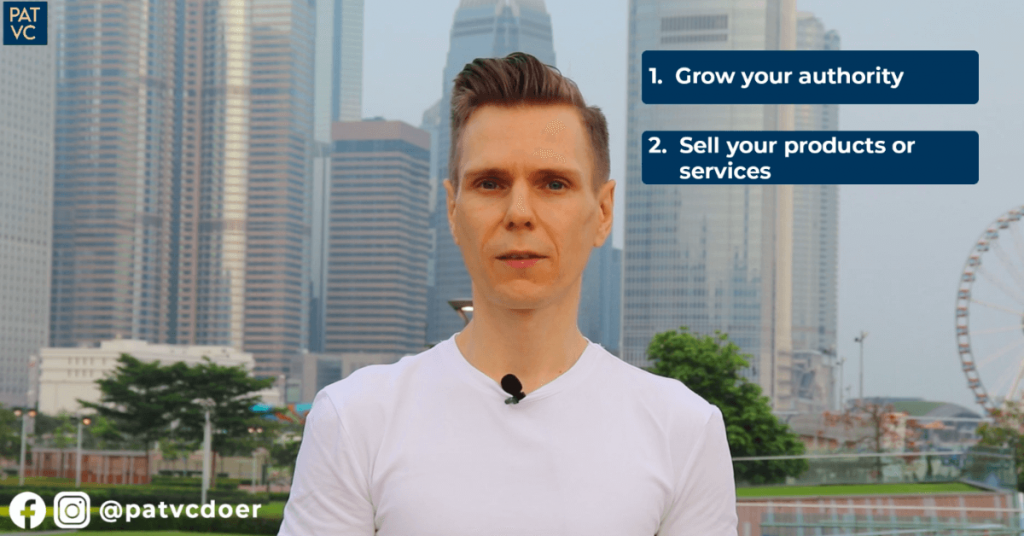 So in order to build this type of appreciating assets that can generate income for a long period, you also need to understand a few technical parts of how YouTube works.
And as you know YouTube is owned by Google, so when you understand Google you should be well-versed to understand YouTube as well.
So before shooting the first video, make sure you know your business destiny, your direction, and your theme.
The 7 Wealth Stages Framework
For example:
The Pat V.C. educational channel is about pursuing prosperity & holistic wealth using the 7 Wealth Stages framework.
So YouTube is an ideal platform for a long-term game with a long type of video content.
And because YouTube's algorithm indexes and ranks your video, it can be seen almost a decade after it was uploaded.
For example, if you look at the TED Talks channel, it contains 14-year-old videos with millions of views.
So what does it tell you?
It simply means…
"Video marketing, the so-called "Video Estate" is one of the most powerful appreciating assets that can generate income."
And to monetize the video, you need to understand how to optimize the backend. So it's a bit of a technical part. But you can always hire a YouTube professional that will help you with SEO YouTube optimization and other parts. But this is for another deep talking.
For now, I want you to understand, while leveraging the YouTube platform with your expertise and skills together with your brand, you create an appreciating asset for the long term.
So I hope you understand now, the power of "Video Estate".
And keeping your videos up to date means updating some of them, it's like investing in real estate. Because when you renovate your property, it will also appreciate its value.
So it leads me to the third appreciating asset to invest in and generate income.
3. Real Estate Appreciating Assets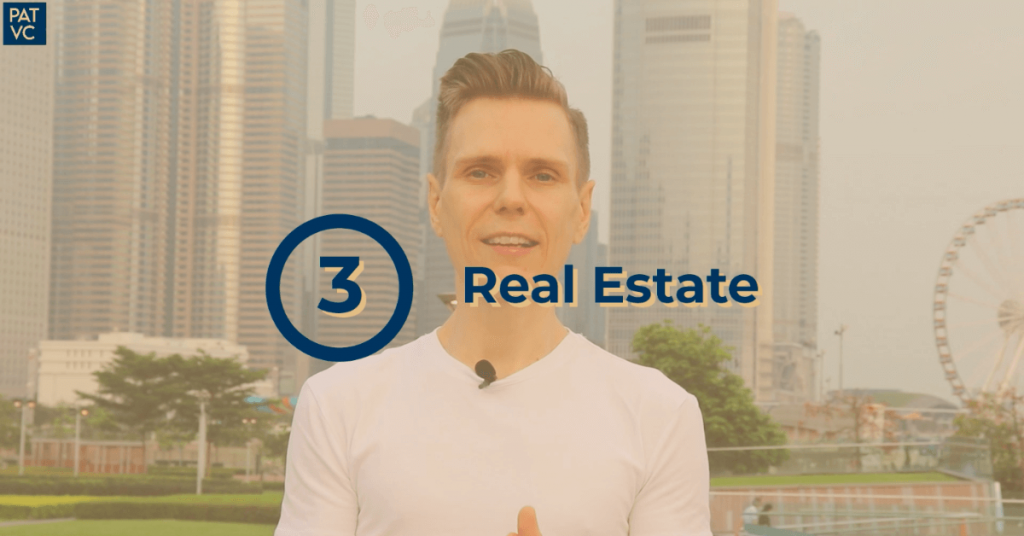 When it comes to this third appreciating asset, the options are very broad.
But I want to talk here only about investing in physical real estate, not paper real estates assets such as REITs, private notes, or crowdfunding platforms.
Specifically, I mean hard real estate assets that appreciate over time and provide cash flow every month.
Now you can argue that real estate can depreciate, and you are right.
But…
"If you are a long-term investor for at least ten years and more, you will overcome every economic cycle that occurs."
Now, investing in real estate is a comprehensive topic. So as the first step is to choose your niche together with location.
For example, I invest in single-family units.
And there are many other real estate physical assets to choose from.
For example:
Vacation homes,
Multifamily apartments,
Farmlands,
Agricultural lands,
Commercial retail,
or office buildings.
Even if you have your primary residence, it appreciates over time.
But unsurprisingly, the hot discussed niche at present is the demand for industrial real estate.
The reason is that ecommerce companies continue to grow. So they need warehouses, modern logistics to make it easier to distribute their goods to consumers as quickly as possible.
In means,
"Investing in industrial real estate such as warehouses is in high demand."
Listen, whether you invest in any type of physical real estate or not, this industry will always be in high demand.
Even during an economic cycle, diversifying your portfolio across single-family units and industrial real estate may be the right choice.
So I hope you understand now, the power of the "Real Estate" physical asset.
Does it make sense?
Now It's Your Time To Take Investment Action
In conclusion,
As you can see, "Search and Video Estates" belong to your personal intellectual asset class.
And the third one "Real Estate" is a hard physical asset that may last decades.
So choosing these three investment vehicles to invest your time, effort and money is worth it.
The only thing you must understand is building Search and Video Estates can take time to generate income. But Real Estate can provide immediate cash flow.
Now a big disclaimer.
There is never a guarantee that these assets will always appreciate.
First, speaking of Real Estate, at a time when the economy is in recession, real estate may depreciate. But my point is, these are long-term investment assets for at least ten years, so they will turn around after the recession is gone.
And second, speaking of Search and Video Estate, these assets are great when the economy is down. Because you leverage the internet with your expertise and sell it to people who are hungry for learning.
So remember this:
"When investing and growing your wealth, make sure you focus on appreciating assets as a store of value that increases in the long-term."
Does it make sense?
Now, what about you?
What was at least one golden nugget in this blog post you learned?
Was it Search, Video, or Real Estate?
Leave us a comment below.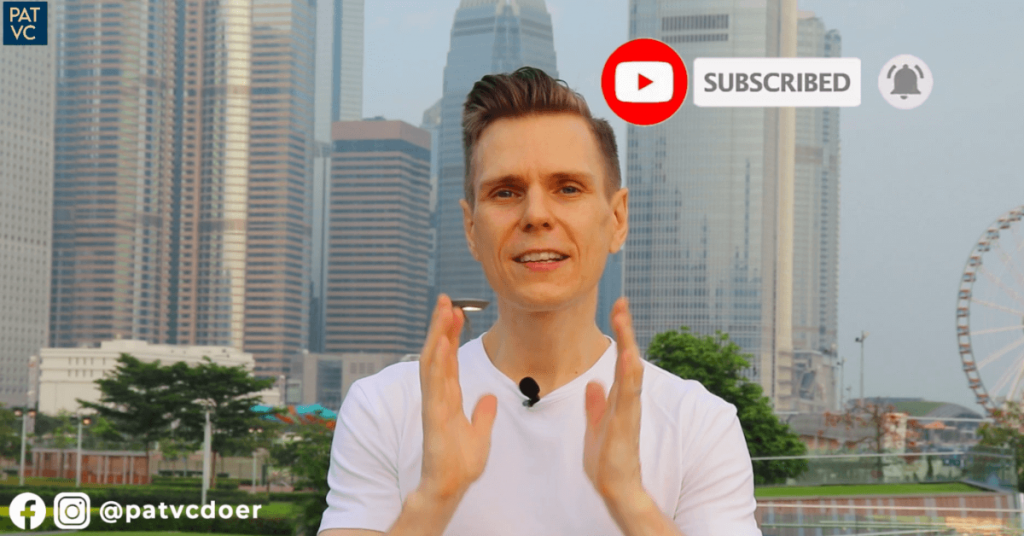 Maybe you feel trapped to find the starting point to find your appreciating asset.
Remember, at the Pat VC 7 Wealth Stages framework, we are here to show you the direction.
In the end,
It is up to you to unleash your revolution and stand out from the average and ordinary life.
Because you want to become a Doer.
And you want to build a better life, which means holistic wealth.
So that's all for today …
Thank you, Doers, for reading or watching this video.
Last but not least,
Click HERE to subscribe to our growing Doer's community newsletter.
I will see you next week.