Undoubtedly, if you want to grow wealth, you must first understand How Money Works.
Let 's find out:
Hi Doers,
My name is Pat VC and for those who see my video for the first time, I share knowledge on topics related to the 7 Wealth Stages framework.
In the last several videos and articles you may have learned about basic principles on:
So setting you now in the right way, today's topic belongs to the fifth stage that is called Execute 7 Powerful Book-Ideas.
Introduction To How Money Works
First, let me tell you a story.
When I came to Asia just with my luggage, I had very little to give.
And I didn't have much clue about anything.
But because of my Elite-SEO skills, I could at least earn some decent money to pay rent and have something to eat.
But over time, when I started earning more, there was one big problem with that…
Specifically, I didn't have a money-making strategy to follow, I lacked practical money skills and I wasn't good at managing money.
So I had to find a way to control personal finance and especially understand how money works.
One day while visiting a bookstore, I stumbled upon the financial section.
And I spotted one book that fascinated me.
I walked toward it and grabbed the last copy on the shelf.
With this purpose in mind, I spent over an hour skimming through it and couldn't tear off myself.
The reason was, a book explained visually basic needs that I needed to know about the money.
That visual book was 'How Money Works' from a British publishing company called DK.
In fact, by understanding these simple visuals without jargon, I was able to implement into my life the game of money.
So let's get into the first top 7 book ideas from How Money Works.
1. The Evolution Of Money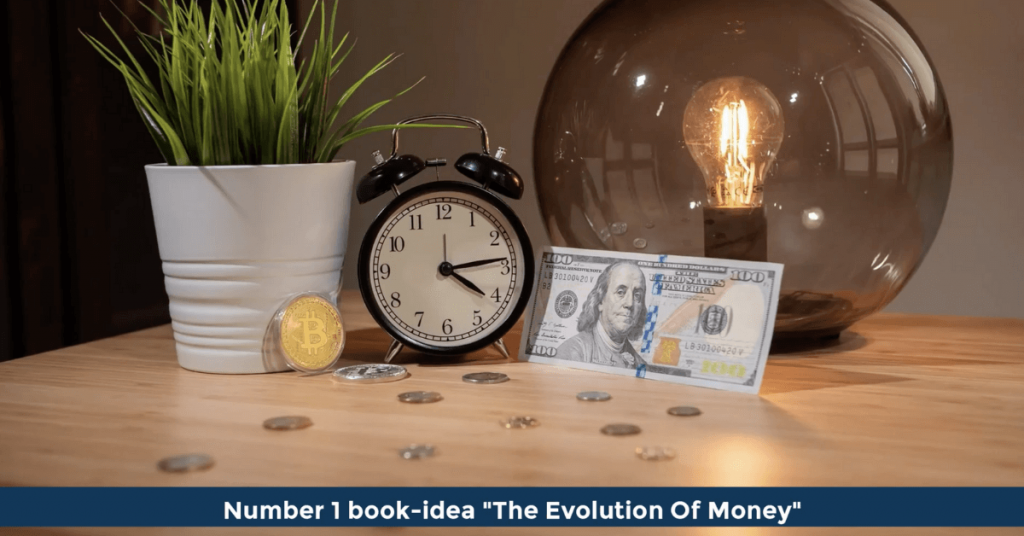 Did you know that people traded surplus commodities or any items with each other?
In other words, the process was and it is known as bartering.
For example,
Exchanging a cow for wheat.
It might seem funny but it was a very complex trade.
But moving forward to the 21st century, we use digital money on our phone to trade almost anything.
Even more, this digital money exists virtually and the large transaction can take place without any physical exchange.
And yet, many people don't appreciate this convenience.
My question is.
In which era would you prefer to live?
Whether the bartering era or the era of digital money?
Leave a comment below.
Now, how to use this information?
2. Global Financial Market and Stock Exchanges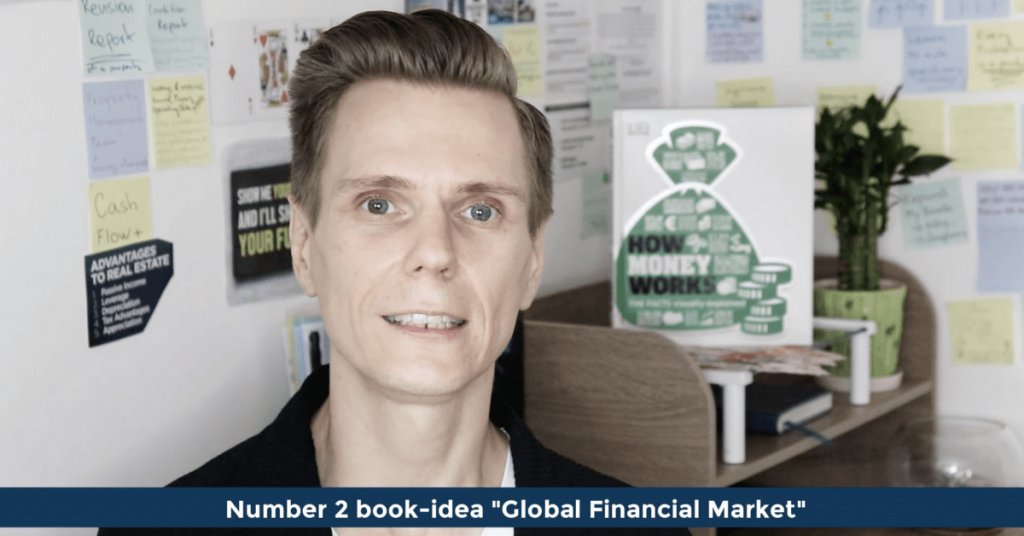 To begin with, a quiz for you.
Tell me, how many stock exchanges exist around the world?
Leave a comment below.
The answer is 7 major stock markets or stock exchanges.
And these major financial markets are in New York, Toronto, Tokyo, China, London, the European Union, and Frankfurt in Germany.
In fact,
without these biggest global stock exchanges:
Governments wouldn't be able to borrow money,
Companies wouldn't have access to the capital they need to expand,
And investors wouldn't be able to buy and sell.
So now, how to use this information?
3. The Primary And Secondary Market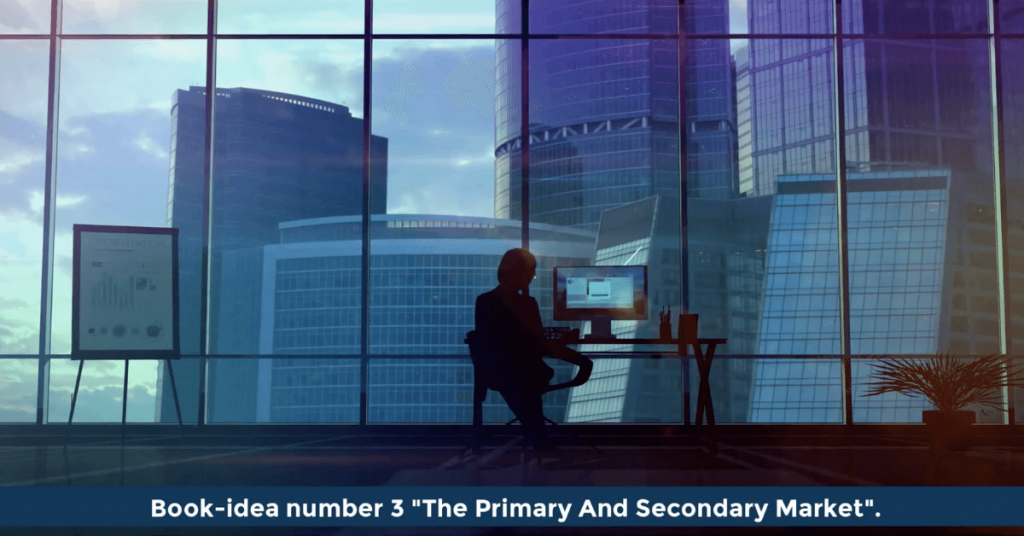 Before you dive into it, here's a fact you may not know.
And then these shares are sold to the public.
The secondary market known as stock exchanges such as the New York Stock Exchange or Nasdaq enables investors to trade these shares.
But what about the third and fourth markets?
The third market enables institutional investors such as hedge funds to trade stocks and shares in large volumes.
Besides, the fourth market caters to large investors who buy and sell to each other and usually trades are made anonymously.
And this is where wealth is created.
Think about it.
So where would you like to be?
That's why I love angel investing to get a stake in a private company even before they go public or any other exit event occurs.
Now, how to use this information?
4. The Money Supply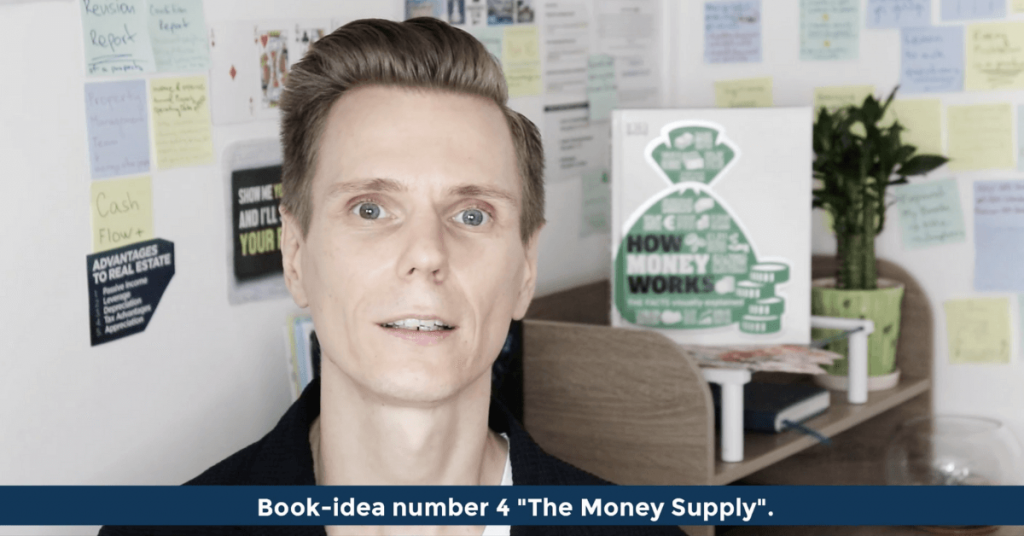 Shortly, here is a powerful statement of James Garfield the 20th president of the United States:
"He who controls the money supply of a nation controls the nation".
It's very deep…
In any case, I let you immerse into it and I want you to explore the money supply in-depth on page 86.
So how to use this information?
5. Understand Wealth and Income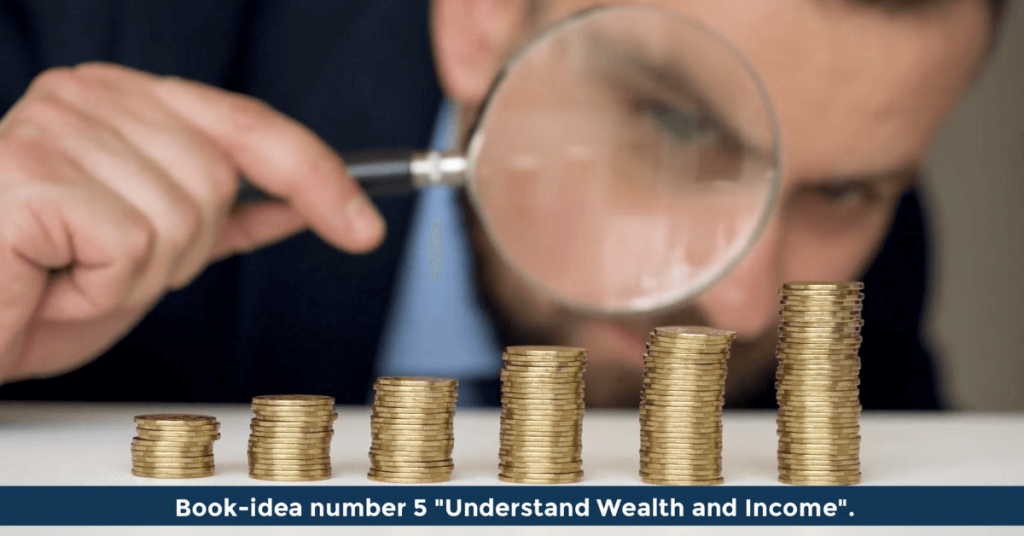 First thing to remember.
These are two of the key concepts of personal finance.
It might be obvious for many of you but when you open this page and see all visualizations, it's easy to understand the essence.
So what's the wealth and income?
It's simple,
So how to use this information?
Turn your income into wealth by developing Pay Yourself First habit.
6. Dollar-Cost Averaging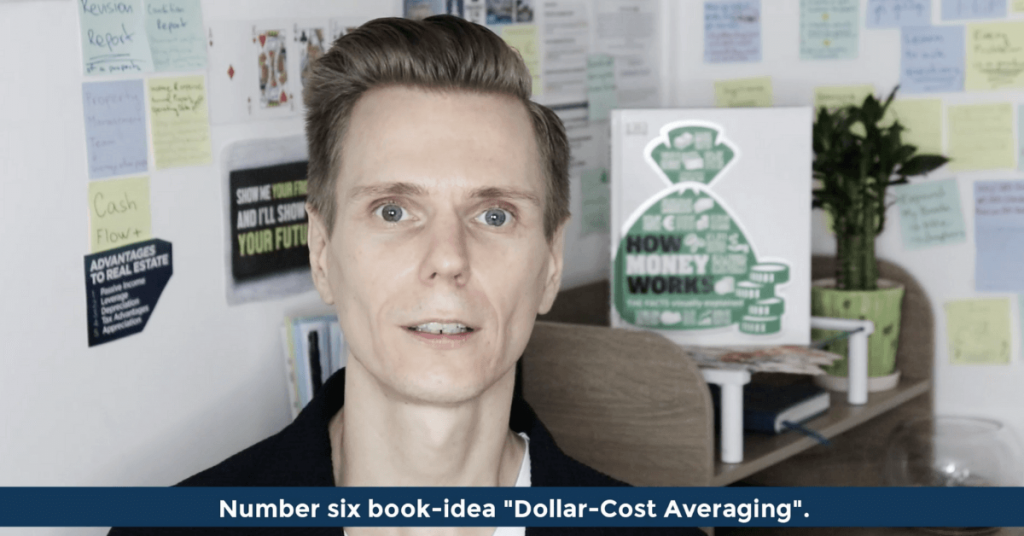 Here's the thing:
I prefer this strategy because it is a matter of self-discipline to build gradually wealth over time instead of investing an initial lump sum.
When I have a casual conversation with friends, colleagues, or clients, most of them don't use this type of investment strategy.
They try to time the market or say "once" the price is lower I will invest.
But it never happens.
I believe the dollar-cost averaging strategy is the fundamental way because it encourages regular investing each month.
It might be especially beneficial in a falling market as you can buy more shares.
So how to use this information?
However, dollar-cost averaging can limit gains in a booming market…
7. Risk Tolerance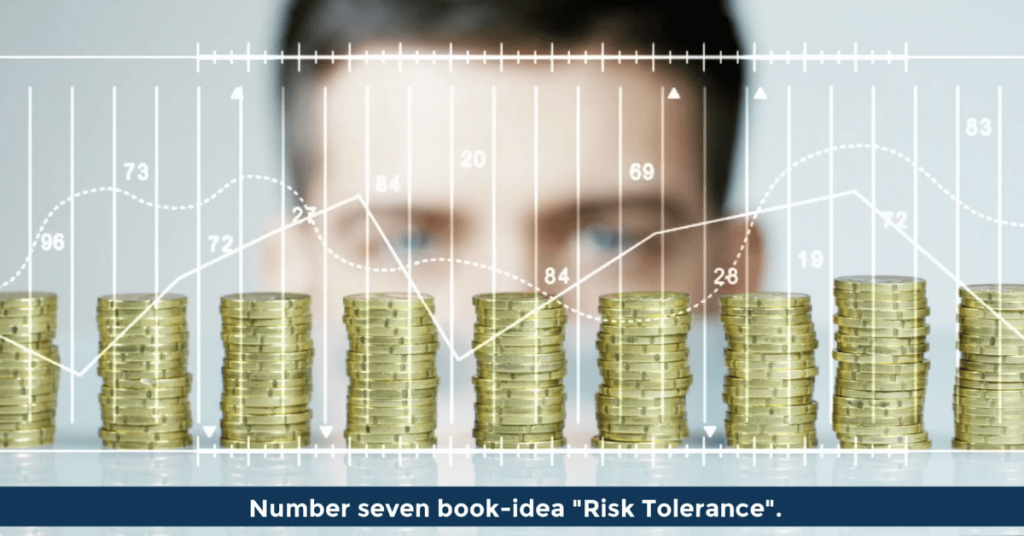 In reality, it seems to me that some "financial advisors" or "wealth advisors" focus on what shares to buy or what kind of assets should be in your portfolio.
Once in a while, I meet this type of advisors…
But I rarely hear about risk tolerance.
And unfortunately, beginners are inactive or passive to assess their risk situation.
So before investing, it's very important to understand personal risk tolerance.
To play safe, keep in mind the following 5 key factors that might affect your risk tolerance.
Time frame,
Risk capital,
Investment goals,
Experience,
Risk attitude.
You will understand more once you open page 192.
So how to use this information?
What I Like About The Book How Money Works
Although over many thousands of years money has become very complex, this is the simplest and most visual guide to money ever.
It will give you financial confidence to manage your finances.
Besides, the book examines every aspect of how money works.
Including its history, financial markets and institutions, government finance, wealth, and many many more.
What I Don't Like About The Book How Money Works
Because the book was published in England, it focuses on British laws and the British economy.
But it's just a minor objection.
On the negative side, the second objection is that almost all the examples are in British pounds.
And the third objection, I do not agree on topics covering how to become an efficient saver.
As you may know, I talk about it a lot on the Pat VC Youtube channel.
Let's Make This Happen In Your Life
Overall, take these ideas, read the book, implement what you need in your personal finance and your life may change forever.
This book is not the question of money, it's a question of value for you and your kids – and you'll be amazed at the results.
Moreover, it will help you eliminate your ingrained money myths.
And because you are a Doer – I want you to take action to grab one piece of How Money Works book.
Here are links on Amazon or Book Depository where you can get the book.
Now, tell me, how are you going to use and implement these 7 book ideas?
Leave a comment below.
And I look forward to seeing you in the next video or here on our website.