Listen, you may not be disciplined because you're looking for an answer on how to build self-discipline.
And I assume you've searched the similar terms because, on top of that, you lack self-control and self-management.
Am I right?
The good news is,
self-discipline is learnable because it's nothing else than just a practice.
The bad news is,
if you crave to achieve something in your life, you have to force yourself to do that.
And these are unpleasant moments…
How To Build Self-Discipline Within The 7 Wealth Stages
To begin with,
Today's blog post belongs to the first wealth stage called Develop a Wealth Mindset.
And if you don't understand what the first stage of wealth is, here is my philosophy.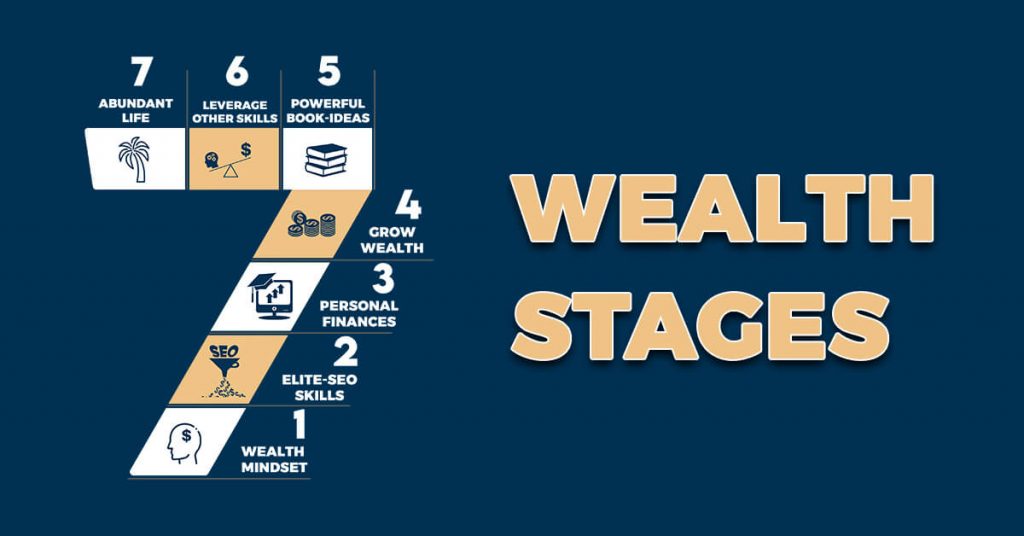 During my life, I recognized there are 7 Wealth Stages related to mindset, skills, money, growth, and well-being…
As a result, they've become the major pillars of the Pat VC brand with a philosophy that I advocate.
And when I realized that in our life there are only seven wealth stages, I decided to build content around them and share it with Doers like you.
So now,
in case to get the most out of it…
Click HERE to subscribe to our growing Doer's community newsletter.
Because in this way you will receive every week a video within the 7 Wealth Stages of life.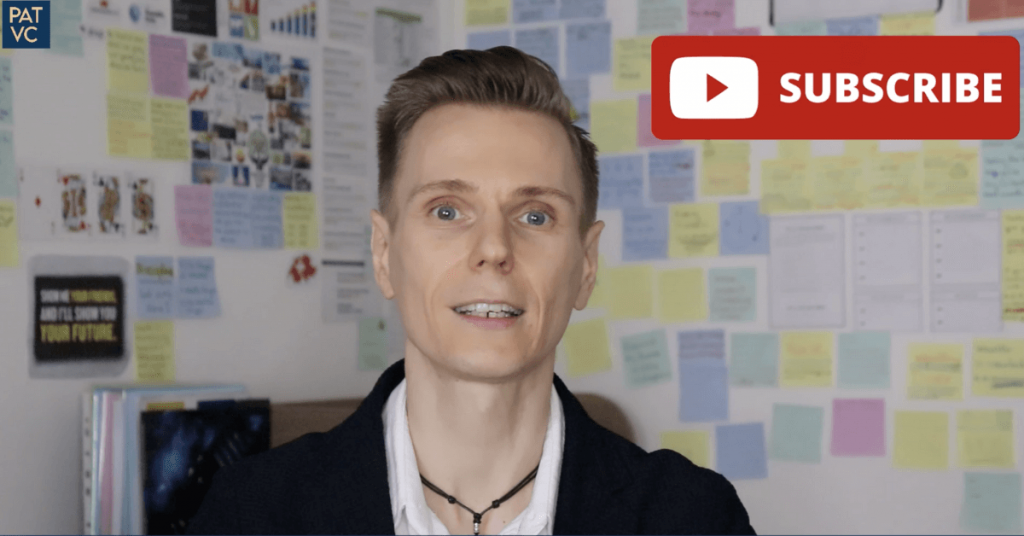 In fact, the first stage called Develop a Wealth Mindset is so important because the path to what you desire is in your mindset.
The problem is, you need to resurrect it.
For that reason, I want to talk today about self-discipline.
Introduction To How To Build Self-Discipline
In my experience, it took me a long time to learn it because I always quit.
But when I realized its essence and learned from other people's experience, something changed.
Something clicked within me and I've become more productive.
Put it this way:
And I advocate everything related to long-term success.
Especially, the investment perspective in well-being, wealth and relationship.
For example,
If you want to become happy in a relationship, you might nurture it first in the short-term interval.
What I mean by that is:
going out,
walking along the sea,
eating together,
watching movies,
and communicating to get the long-term benefits of being happy 😊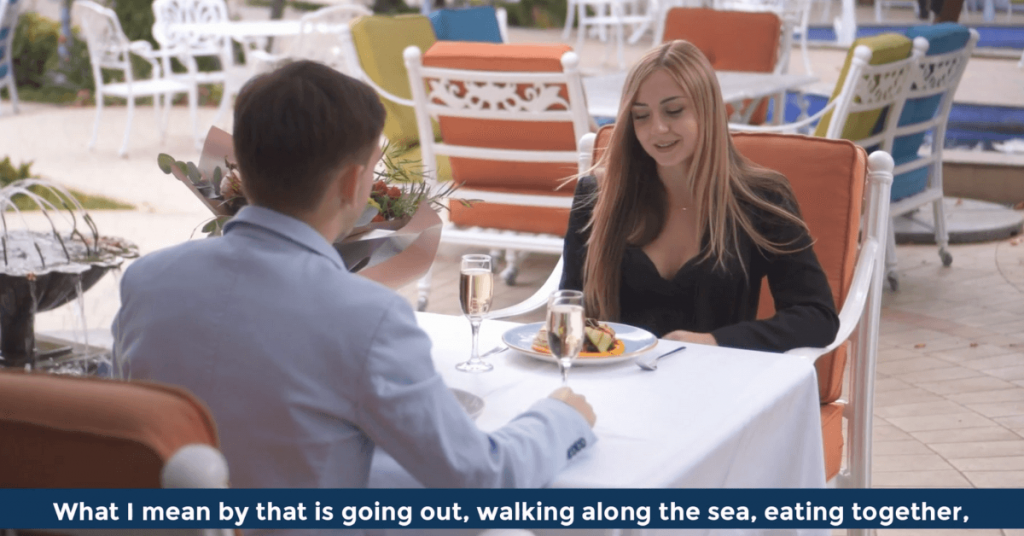 As you can see, it isn't hard…
Because it's about to know how to communicate and how to build self-discipline.
And it applies to any aspect of your life.
Let me give you another example:
Being self-disciplined with your personal finance is so critical.
Let's face it.
The first step to accumulate wealth is to establish the self-discipline of PYF or Pay Yourself First habit.
That being said,
To become an organized, here are 5 powerful yet simple strategies on how to build self-discipline.
So let's dive into it.
1. Find Your Inner Voice And Define a Goal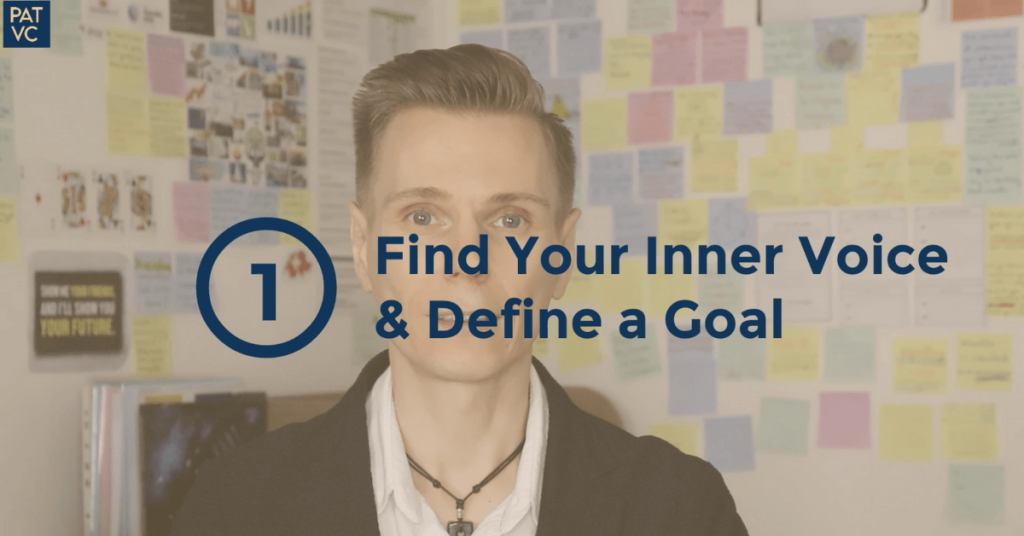 Do you need to write more articles?
Nurture your relationship?
Save more money and invest regularly?
Here is my recommendation. Go and fight for it.
What are you waiting for?
Stop feeding your brain with articles after articles or watching videos on this topic.
For this reason, let me tell you how you can do that.
Build your vision board, because it will help you visualize your outcome.
To emphasize, don't underestimate the power of vision.
Because the power of vision is that your brain doesn't recognize what's real and what's imagined.
It means,
Try it.
As a result, it will set you toward an actionable step and after a few weeks, you will be a better-organized person with strong understanding how to build self-discipline.
The only problem?
It's not enough to look at it.
Secondly, you have to break it down, which leads me to the following step…
2. Start Small And Make a Daily Plan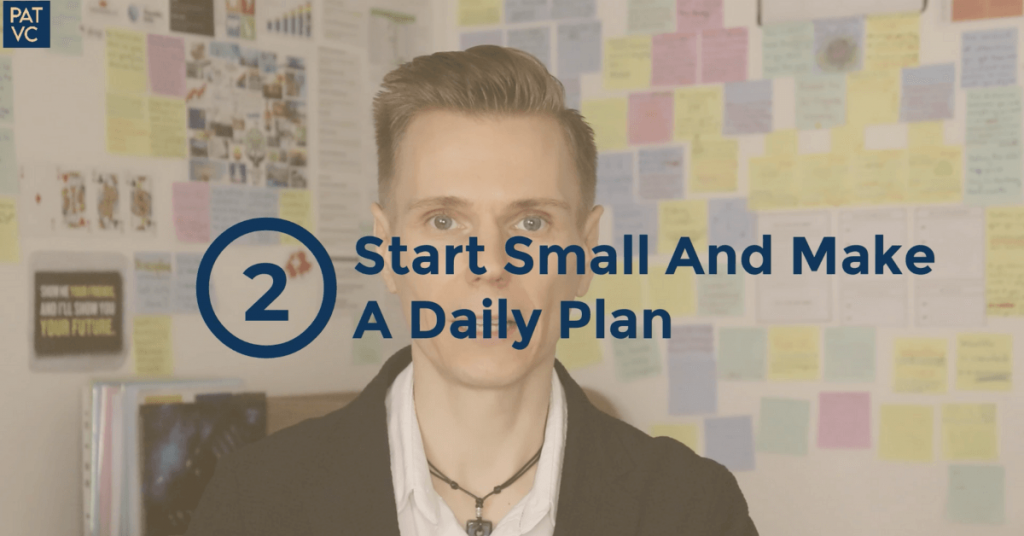 Look,
when you put in front of you a huge goal such as improving your relationship, how do you want to do that?
The picture of a happy couple isn't enough on your vision board.
You have to have an actionable plan. 
So how to do it?
Generally, grab a notebook and write it down.
Indeed, the best part is paper and pen.
And if you want to know more, read an article How To Become a Doer In 9 Steps And Start Getting Ahead.
Because I break down my entire day that will help you to understand how to build self-discipline.
Or you can watch a video below.
And here is the fact.
The truth is, I've been a perfectionist but I try to change away from it because it hinders me.
So, I encourage you, embrace yourself, stick with your daily plan and it will amaze you after a few weeks where your life is going in the right direction.
And after you've made your daily plan, you have to learn how to eliminate distractions.
Let's talk about it in the third step…
3. Remove Most Of Your Distractions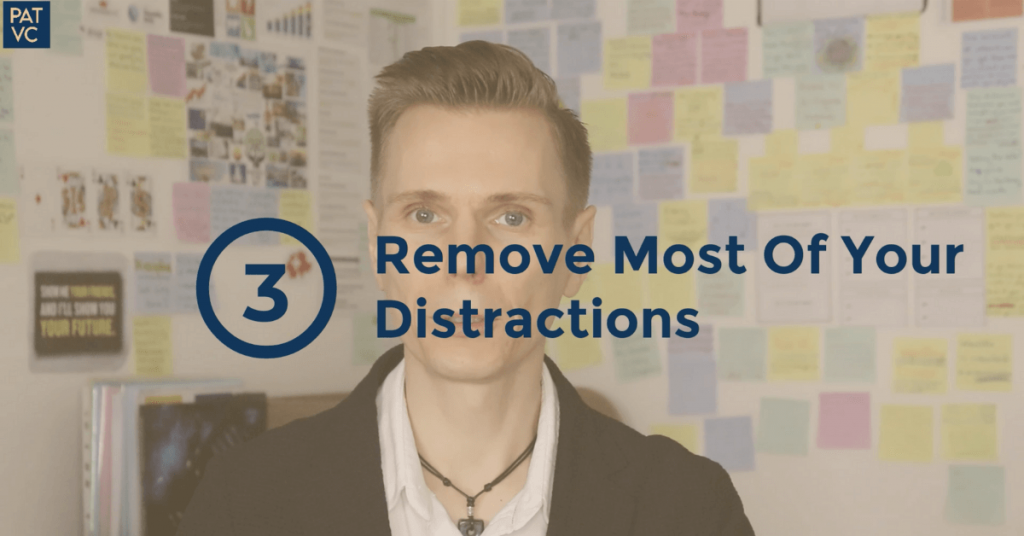 OK, I know what you're thinking:
It stresses you to eliminate your bad habits.
But here is the thing.
How can you stay laser-focused on challenging projects?
In my own experience, I've learned that by turning off all notifications on my phone and MacBook, productivity increases exponentially.
I even went a step further and installed the app called RescueTime.
This app measures your productivity efficiently.
And at the end of the day, when you see the report with numbers, you will realize how you waste time.
So as a result, it should make you think where to invest your time wisely.
Try it because I assure you it's worth a shot.
Now, do you remember when I said at the beginning of this video the bad news?
Let me repeat.
Why I say it again, because this is probably the most important step that needs to be taken seriously.
Let's look at it in detail…
4. Force Yourself To Do It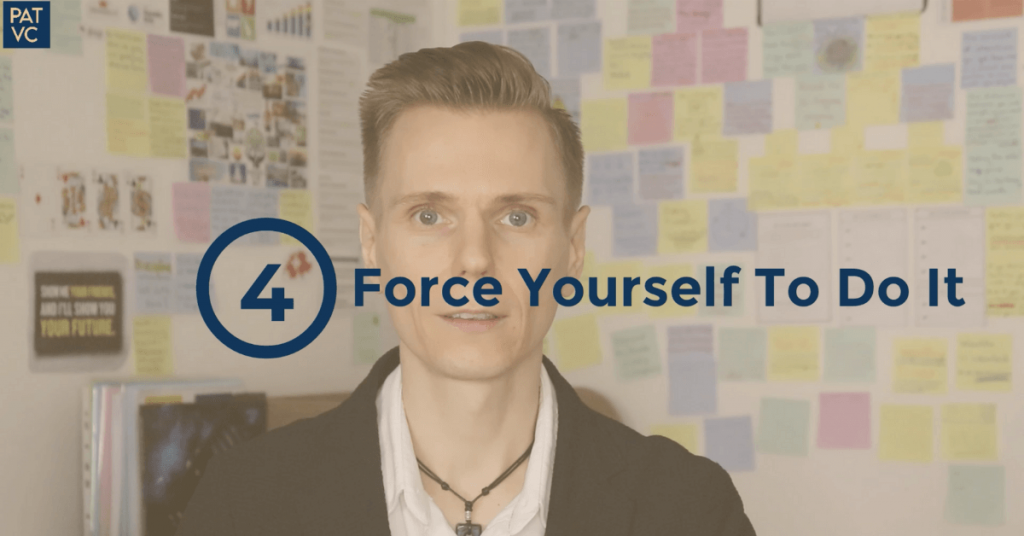 First, let me share something with you.
From time to time, I discovered in myself that I was and maybe still I'm an emotional person.
That means I had to overcome my…
So what I learned is literally forcing myself to take physical action to execute tasks.
The result?
I've become more resilient.
And I tell you why.
I hope you get the point.
If you want to understand more, read this article Abundant Life Is About 3 Must-Have Rules That Will Set You Free to get the entire picture of what I mean.
Or you can watch a video below.
And by forcing yourself, you will find out how effectively you act in a particular situation.
In addition, you discover that challenges that were unimaginable to overcome a few weeks ago are now just a routine.
Because you've become a resilient person who believes in your skills and knowledge.
Now here comes the good part:
The only last step to improve your self-discipline is by measuring it.
So let's talk about the last step…
5. Track Your Progress Aggressively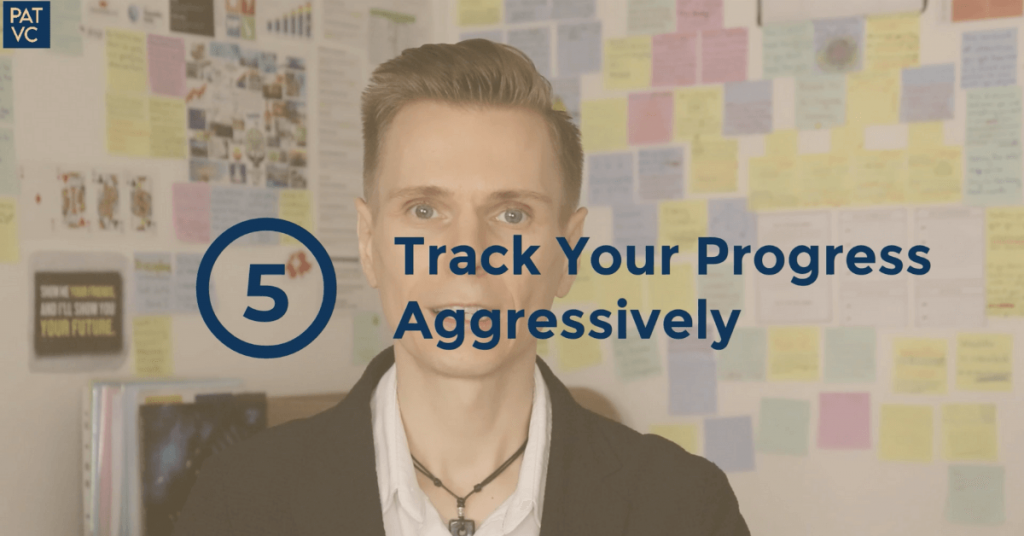 If you remember when I mentioned that app RescueTime, this app gives you evidence of how you waste your time.
But let's dive deeper.
But don't think it's complicated quite the opposite.
Here is an example:
Let's say you plan to write more SEO-friendly articles per month or create more videos.
So, what to do?
First, identify exactly how many.
Second, find what type of articles and how long they should be. It gives you an idea of how long it will take to accomplish each of them.
You see, now you know the strategy.
The next step is to break it down into tactics.
For example,
We use a content calendar for each video we create.
And we have unlimited topics to talk about.
The problem is, I just don't have spare time right now to produce more videos.
But I believe this will change over time 😉
So what's the point of tracking your progress?
Because this way you measure and track what your success will look like by the end of each month.
It sounds simple. And it is…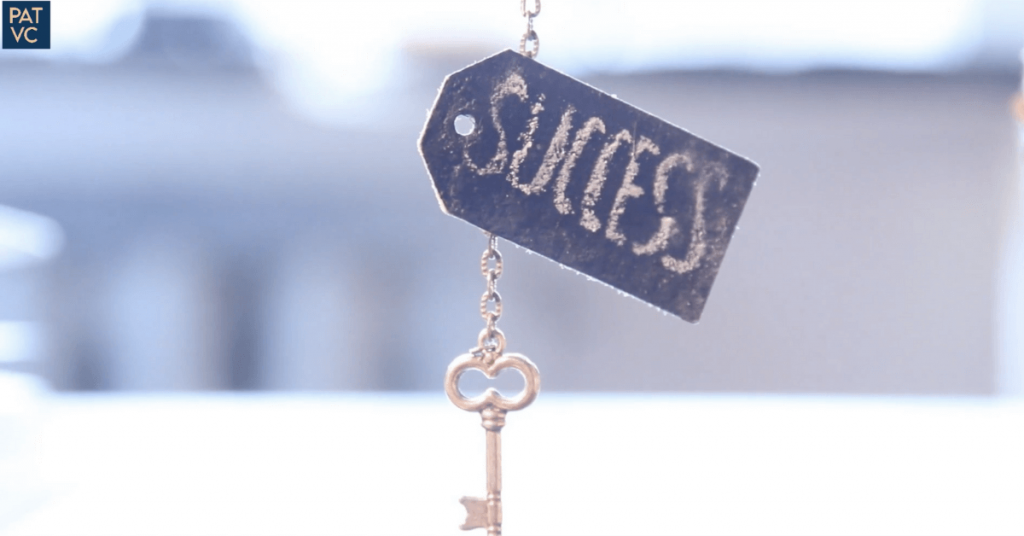 Are You Ready To Take Massive Action On How To Build Self-Discipline?
Now,
when we reach the end of this blog post, I want to mention one powerful Self-Discipline Warren Buffett's Quote.
"We don't have to be smarter than the rest; we have to be more disciplined than the rest." – Warren Buffett
Isn't it truthful? Just think about it…
Finally, as soon as you walk through five steps on how to build self-discipline, you will realize that you have become another person.
You will become a better version of yourself and you will deeply understand the value of time.
Trust me. It'll all be worth it.
Because I want you to become a Doer.
So tell us, what's your opinion about self-discipline?
And do you think you need to develop it to get motivated to work?
Now go ahead,
Click HERE to subscribe to our growing Doer's community newsletter.
Because this way, you will receive every week a video and a blog post within the 7 Wealth Stages framework.
And I will see you next week.