How would you define wealth investment strategies?
What type of investor are you?
Do you teach yourself investment management in order to meet specific goals?
Or you may not understand how to evaluate risk and where to get started?
Well, you are not alone.
The truth is, masses of people are poor in managing their investment assets if they have any…
Introduction To Investment Strategies
Hi Doers,
my name is Pat VC and today, we're going to discuss three fundamental investment strategies at a tailor-made time horizon.
For those who see my video for the first time, I'm sharing knowledge about topics related to 7 Wealth Stages.
These stages (formerly golden rules) have gone through my life and are about Wealth, Elite Skills, Finances, Investing, Growing, Scaling, Leveraging, etc.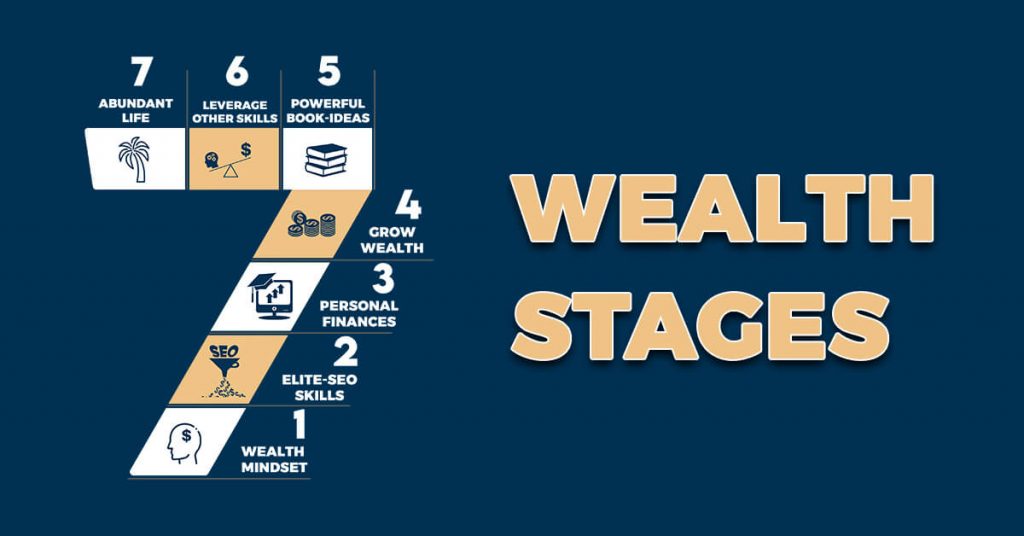 If you want to find out more, watch this video about 7 Wealth Stages or formerly 7 Golden Rules of life.
So setting you now in the right way, today's topic belongs to the fourth stage that is called Invest To Grow Wealth.
Circling back to the first question.
How would you define wealth investment strategies?
My definition is simple:
I divide investment strategy into five categories;
Health Investment
Skill Investment
Mindset Investment
Wealth Investment
Relationship Investment
In this article, I want to focus on the number four which is the Wealth Investment Strategy.
Long Term Investment Strategies
Listen, I'm not going to teach you what you should do.
Because, as I always say.
I want to take you through the 7 Wealth Stages of my life's journey about what I learn, implement, and execute.
So before we move deeper into various types of wealth investment assets, I cannot emphasize more one thing.
In the first place, you must invest in yourself.
Because…
Your Brain Equals The Highest Return On Investment
Your brain is the most precious asset that you have with the highest ROI in order to generate unlimited earned income.
Here is an example:
Cafe Business Specialist
Let's say, you are a cafe business specialist and you earn around $3,000 per month.
Now you find a coach that teaches you how to increase self-confidence, minimize resistance, how to connect and communicate with business owners.
So you tell me, what will happen?
Chances are, you will never be the same person as before.
Because after that you might double or triple your income by charging more and working with advanced clients.
So tell me, what kind of ROI is that?
I let you immerse into it…
Elite-SEO Strategist
Another example can be with my Elite-SEO skills.
I'm in this industry for over a decade and have been working with exceptional clients.
I've learned recently something advanced on how to increase my income.
Now facing the challenge of handling two larger projects where I strategize to generate additional net profit through content marketing.
And because of my skills, I ask to earn more because of bringing profit to the company.
Can you see the potential?
My recommendation is to start with the book How Money Works.
This book gives you a fundamental base of how money makes the world.
It exposes the difference between wealth and income. Or how the government controls the money.
But for now, I want to go into Wealth Investment strategies.
If you have watched my previous video or read article called Pay Yourself First, you may have heard about several golden buckets.
And every bucket's purpose is for concrete investment strategies.
Let's have a look deeper at three of them.
1. Real Estate Investment Strategies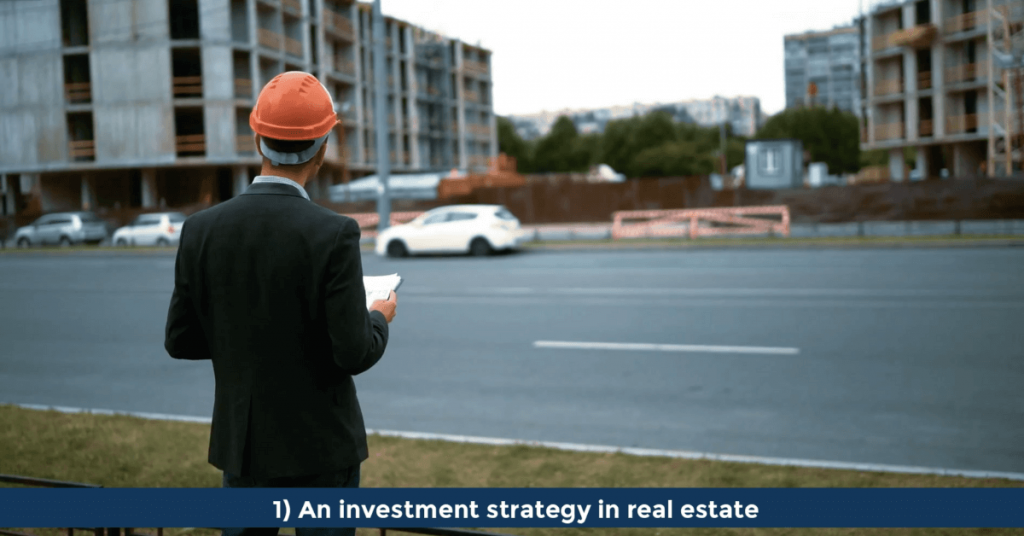 In 2020, I purchase two units.
One deal is already under the contract with an agreed purchase price and time.
But here is something important that you have to know.
I treat real estate as a long-term strategy to buy and hold.
And I had to build the ultimate Real Estate plan that suits my criteria.
My plan is simple to purchase unit, refurbish and rent it.
And the goal is to produce positive cash flow every month.
So anytime my real estate agent sends me deals to review around our location, I'm very strict with numbers because the majority of deals don't fit my criteria.
And I want to make sure I have the right math and make money when I buy it.
The second Wealth Investment strategy is.
2. Stock Investment Strategies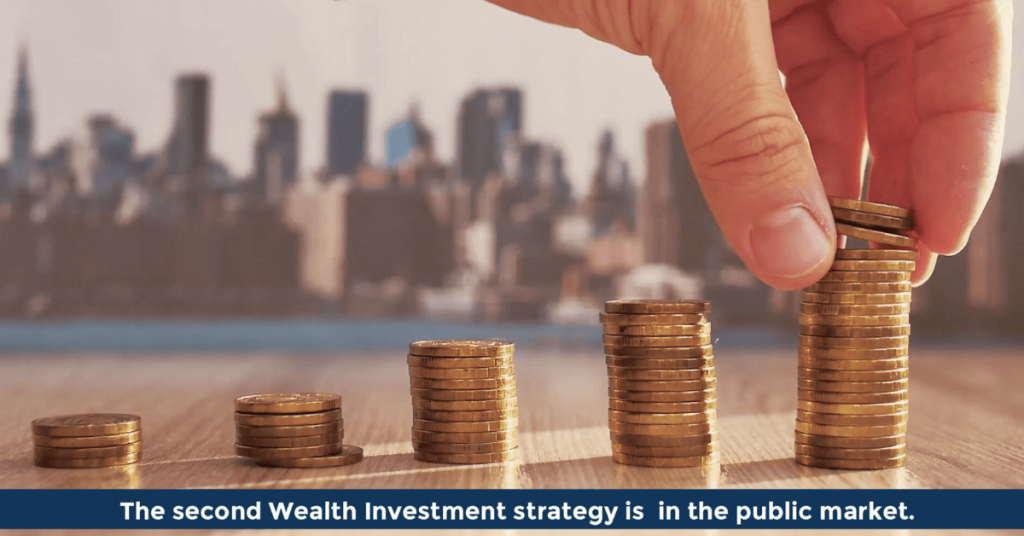 I focus on two sectors.
The first sector is financially larger established development companies that pay high-double-digit-yield dividends consequently year over year.
Yes, even this type of company exists.
So as you go along, and this is important for you, it's not about looking at how great the dividend yield is with your return.
That's a lousy evaluation, you rather need to understand the sector and nature of the company.
Ask yourself and analyze…
Why dividend yield is higher than average, and what kind of risk you can tolerate?
Don't be amateur instead be a professional.
And the second sector is a nascent, growing healthcare industry that touches my interest in a high degree.
Because I not only believe in these companies, but I see the tremendous impact that they already have on millions and millions of people.
On top of that, I believe these companies will perform well over time because of their strong branding.
That means the value of stocks will appreciate over time and afterward, they might include dividends for their shareholders.
Dividend Investing Strategy
To understand what I'm talking about, I give you an example with one well-known company:
But a big disclaimer.
I have no affiliate relationship with any company I mention in this article or video on the Pat VC Youtube channel.
Certainly,
you have stumbled upon Corona beer at your supermarket.
So its producer is called Constellation Brands which is an international beverage alcohol company founded in 1945.
Now imagine, if you had invested $100 between December 1990 and January 1991 when the price for one share was hovering between $0.55 and $0.64.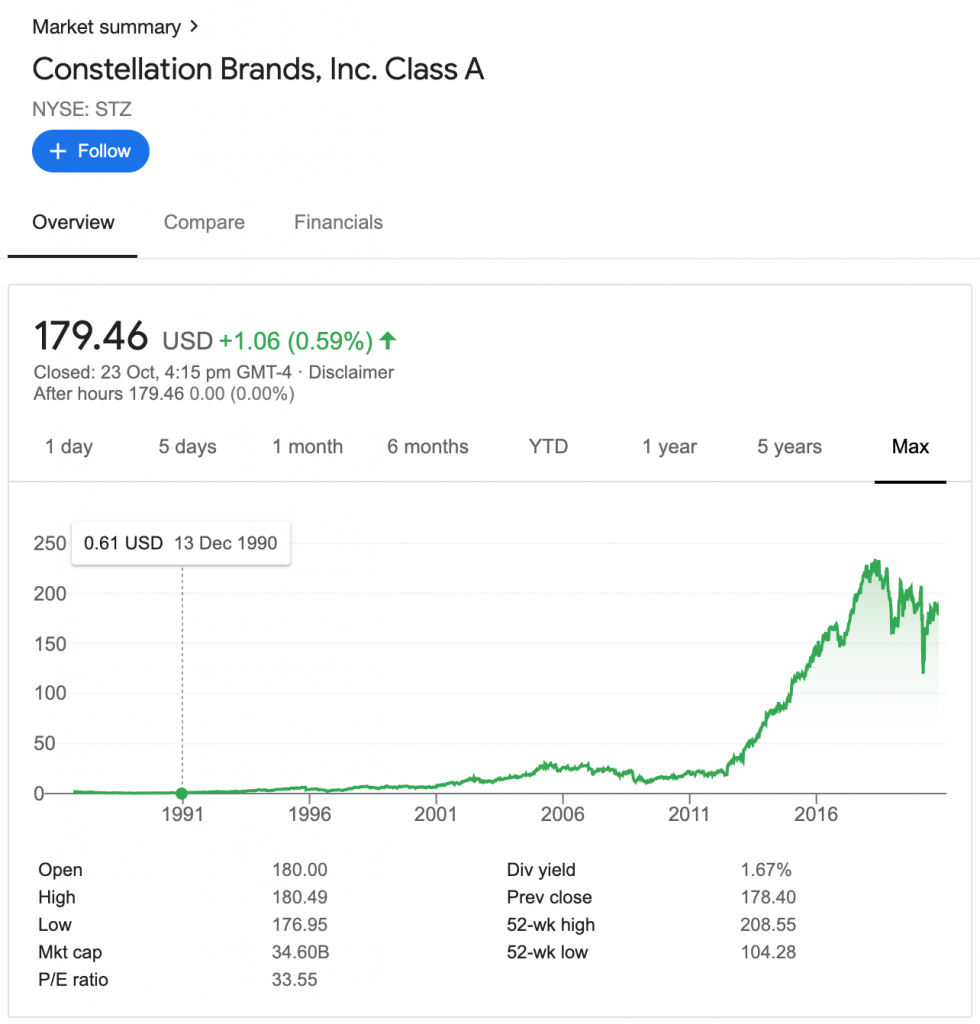 What Would Have Happened?
On August 14, 2020 you would have had 2,812 shares worth $482,793.70 with a compounding dividend reinvestment plan since 2015.
Two months later…
On October 26, 2020 you would have had 2,812 shares worth $504,731.20 with a compounding dividend reinvestment plan since 2015.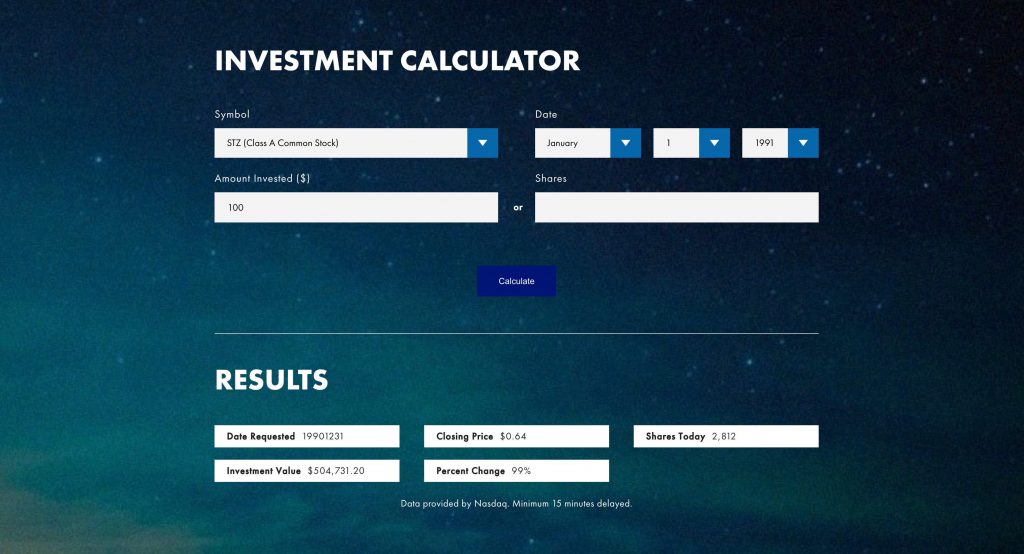 Do you see the power of the compounding effect?
But you may argue, the time is already gone with Constellation Brands.
If you are a long-term investor, I can tell you three growing industries that drive the same predictable profit like the sector where Coca-Cola or Constellation Brands operate their empires.
Would you like to know them?
Write a comment below "three growing industries".
And imagine you are operating in the growing industry and you know where to invest your money for the long-term.
So whenever I consider investing in a particular publicly-traded healthcare company, I want to be as closest as possible to its IPOs as an investor or key stakeholder.
And I invest in a company that I understand the sector.
I study the company's balance sheet and most importantly if all this makes sense I would buy that company.
I never invest in charts or stock in the short-term.
And finally, the third Wealth Investment strategy is.
3. High Interest Investments Monthly Income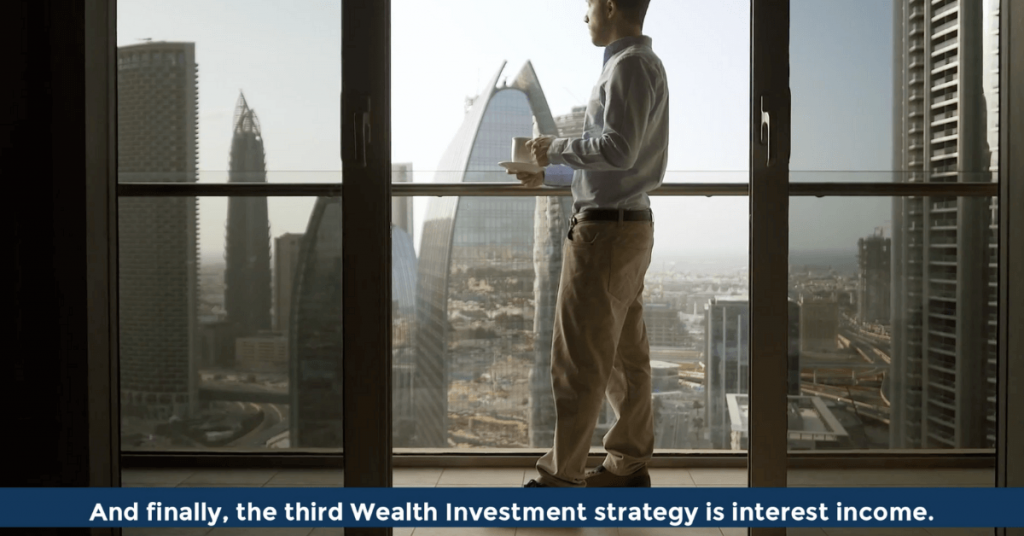 If you prefer companies that pay interest income over a fixed period, you will like this strategy.
When you find a perfect fit company that demands to raise money and you do your thorough due diligence on numbers and the company resonates with you, why not go for this deal?
Now, I don't usually prefer government bonds or other interest income from institutions.
I rather choose only particular companies to help them to grow.
Here is an example.
I invested in a Swiss real estate company that leverages blockchain technology.
But before that, what I did first I connected with owners on LinkedIn, had several chats to build a relationship with them.
And after that, I invested in digital bonds that will mature in 25 years.
These digital bonds pay monthly interest income plus rental income. I like this deal a lot.
And again, before you invest, do your thorough due diligence. 
Time To Take Some Action
So, these are just three wealth fundamental investment strategies that I believe you should teach yourself at a tailor-made time horizon.
Of course, there are more assets that I diversify and invest in. But about that in my future video.
But remember, the number one is always an investment in yourself.
And then decide whether passive investing or active investing is for you.
Because you must take control of your life.
And because I want you to become a Doer.
Now, you tell me, how do you teach yourself investment strategies?
Or are you going to implement one of them from this article?
Give a comment below to prove that you are a Doer.
I look forward to talking to you next time.