If you are a real estate agent, realtor, agency, or real estate investor, I empathize that you unconditionally need real estate SEO, social, and real estate digital marketing to generate local leads.
And I know how frustrating it is to find buyers, clients, reliable agencies, agents, or motivated sellers because I personally invest in rental properties.
It means I've been in the market for some time, and I've had skin in the game on many sides.
So to reiterate, if you are a real estate agency, agent, or real estate investor, this blog post will help you increase your online visibility, in the long run, to generate quality local leads on autopilot.
How would you feel about this result?
Pretty good right?
With this purpose in mind, let's talk about 5 key local real estate SEO strategies to generate unlimited leads and how to improve your visibility in search engines such as Google and get a higher ranking.
1. Audit Your Current Website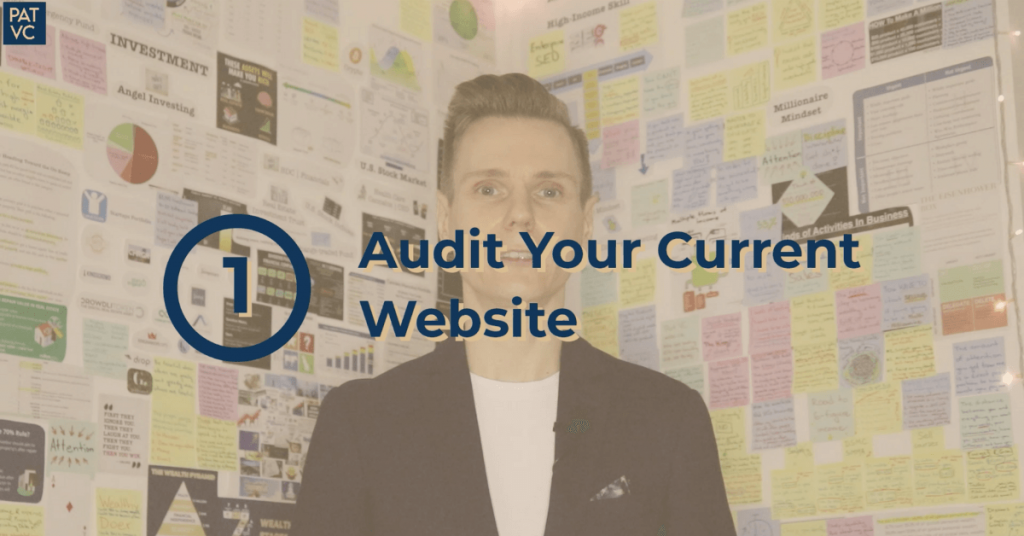 I assume you, as a real estate agent or investor, have your own website where people can find your services and contact you.
Now, let me ask you a question.
When you look at your site, would you contact yourself to make a deal?
I mean, can you find value in yourself according to your web content presentation? Would you trust yourself?
Look…
It means to analyze your real estate website in terms of SEO audit.
For example:
Find pages that rank well,
Thin and duplicate pages,
Including technical checkup whether Google can see them.
The truth is, a real estate SEO audit might be daunting and might take some time.
But don't worry, here are three foundational questions to ask yourself first, before initiating this step.
3 Real Estate SEO Audit Foundational Questions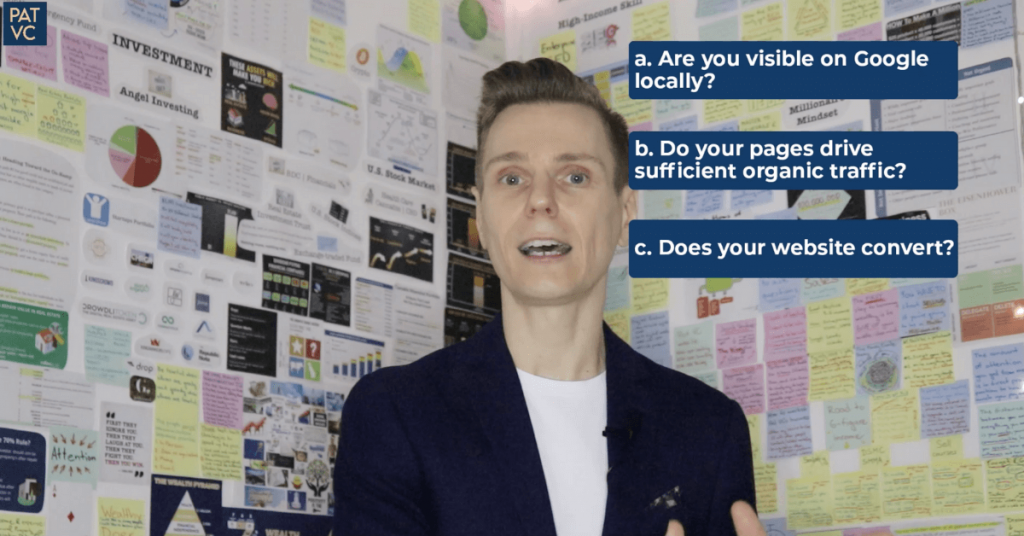 Are you visible on Google within your local area when people search for concrete localized real estate keywords?
Do your pages drive sufficient organic traffic and visitors?
Does your website generate leads, nurture and convert them to clients or buyers?
If your answer isn't three yeses, we need to talk to help you lay out a strong foundation and start building your brand.
How would you feel about that?
And of course, there are other in-depth areas that need to be audited.
But don't worry, because it goes hand in hand with real estate SEO experts who will provide you a report on what to improve.
Understand this.
Why?
Because it is your digital "search estate" asset.
That being said, if you are in this game for the long run, and I hope you are, it will pay off if you follow real estate SEO expert advice.
And as a result, you will gain your brand equity within local search engines and get more qualified leads.
Now, besides your own website, I want you to focus on other platforms because it's strongly correlated with SEO…
2. Build Your Social Omnipresence Within The Local Real Estate Ecosystem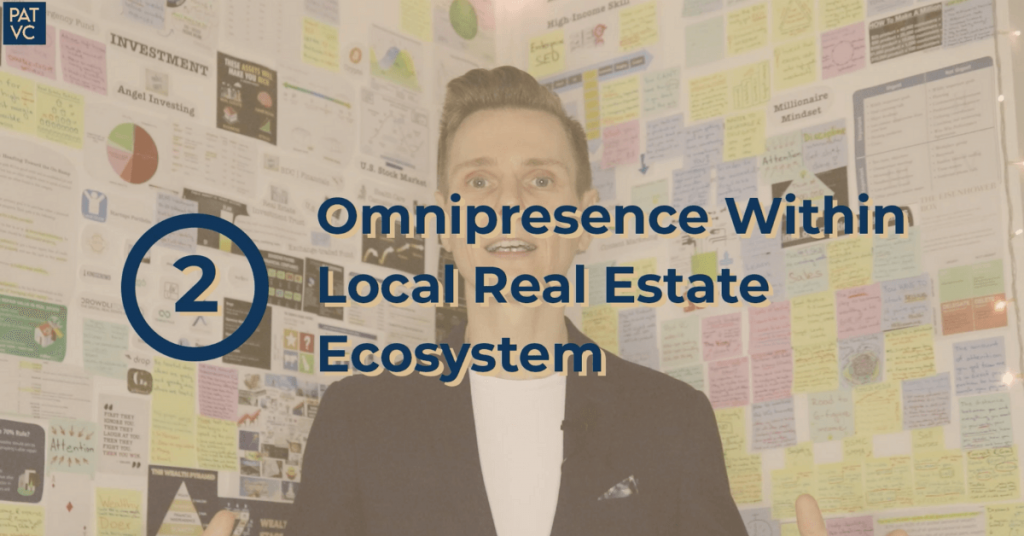 What I mean is to leverage other resources and free platforms to gain your brand equity.
Listen, we live in the most vibrant digital world.
So building your omnipresence on relevant local social media platforms where your potential clients hang out is a must.
For example, if you focus on the Facebook platform, it is the best accelerator to target a precise audience organically as well as with paid ads.
But before you jump into it, analyze yourself.
What does your social profile look like?
Moreover, if you have only a personal profile, you get to consider…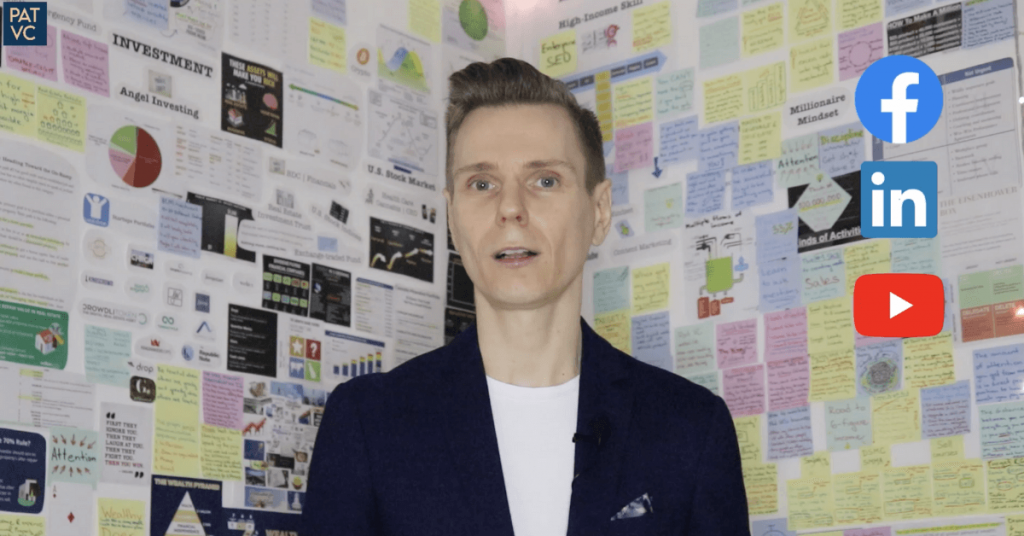 Commit To Building Your Real Estate Omnipresence
Listen, you as a highly reputable real estate agency, agent, or investor, must commit to building your online reputation on those free social platforms to generate more leads.
And if you are a busy person, you can hire someone who would manage it instead of you.
Of course, if your target audience is affluent clients, then they most likely don't hang out on these social media platforms.
Instead, you will need to go out and meet them. It could be at private clubs or real estate events.
Now, you may be wondering, what does social omnipresence have to do with real estate SEO?
Here are three results and benefits you can get.
First, when someone searches on Google local keywords, there is a high chance you will pop up on the first page. Pretty cool right?
Second, it is crucial to leverage other social platforms with reviews and comments to generate social signals that drive traffic to your website.
Third, also offline prospecting has a tremendous effect to drive visitors to your website and convert them.
Now, in order to boost your local online visibility, implementation of the following strategy is critical…
3. Add Your Real Estate Business Website To Google My Business Page And Other Relevant Directories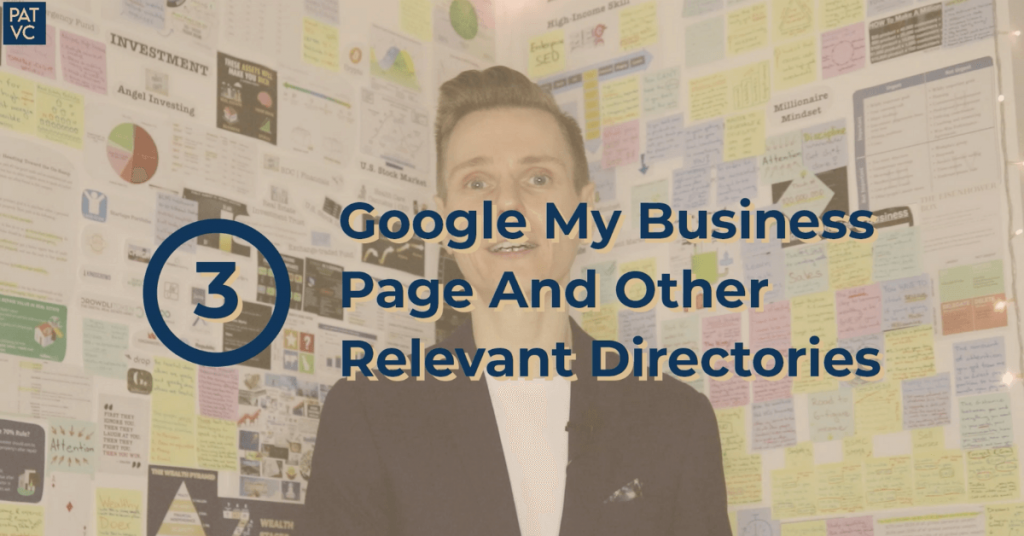 This is critical to appear in local real estate SEO search queries.
It means organically generate leads, drive them to your website and convert.
For that reason, registering your website on the Google My Business page is a must to drive attention.
One more enormous advantage is your Google reviews. So this is a strategy that needs to be implemented as well.
Next, you get to register your website on relevant real estate local business directories too.
The first reason is, when you are listed in directories, you boost your local SEO.
The second and most important reason is, it acts as another powerful sales channel to generate leads for your real estate business.
So when you generate leads, you must glue them on your website, which leads me to the next step.
4. Create Real Estate SEO Content On Your Website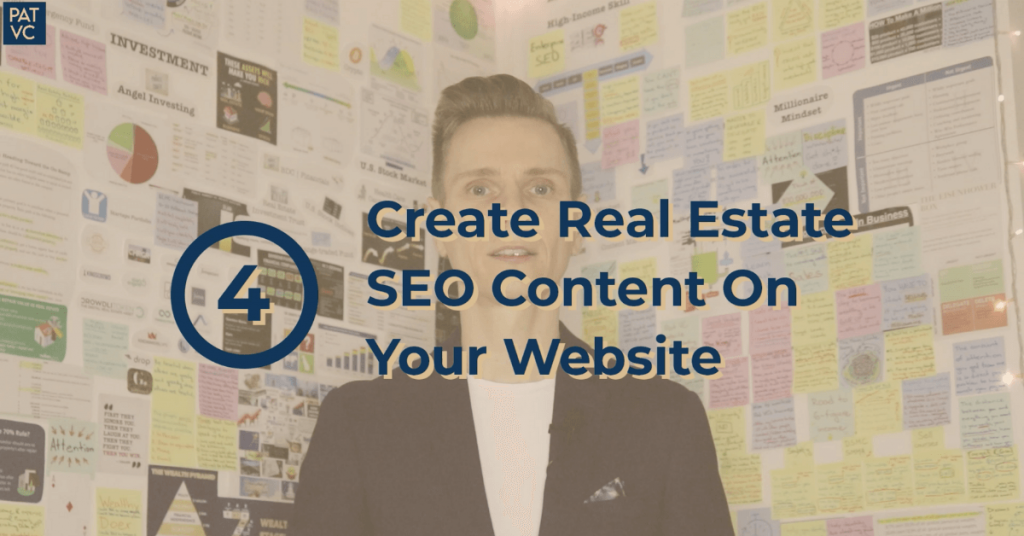 When it comes to local SEO real estate content marketing, the best practice is to target local keywords.
Because if you live in Singapore, local people search different local keywords than people in Hong Kong.
For example,
I live in Hong Kong and when I search "hong kong property for sale by owner", I can spot that there is a decent monthly search volume.
And most importantly, advertisers are betting on this keyword around $5 per click.
So creating a comprehensive guide around this keyword would be precious on your website.
Or imagine, if you wrote a mini PDF ebook on the topic "hong kong property for sale by owner", I strongly believe people would download it in exchange for their email address.
Wouldn't it be an attractive conversion?
Remember, content is king.
Although I realize you might be a busy owner who runs an agency or investor.
But understand that to increase your local visibility, it is essential you position yourself in the local market as an expert.
Certainly, it might seem overwhelming but do not worry, you can always outsource this work and let real estate digital marketing experts run this show for you.
So if you have more questions about it, just reach out to me for further discussion.
Last but not least, and most important key strategy is…
5. Video Content Marketing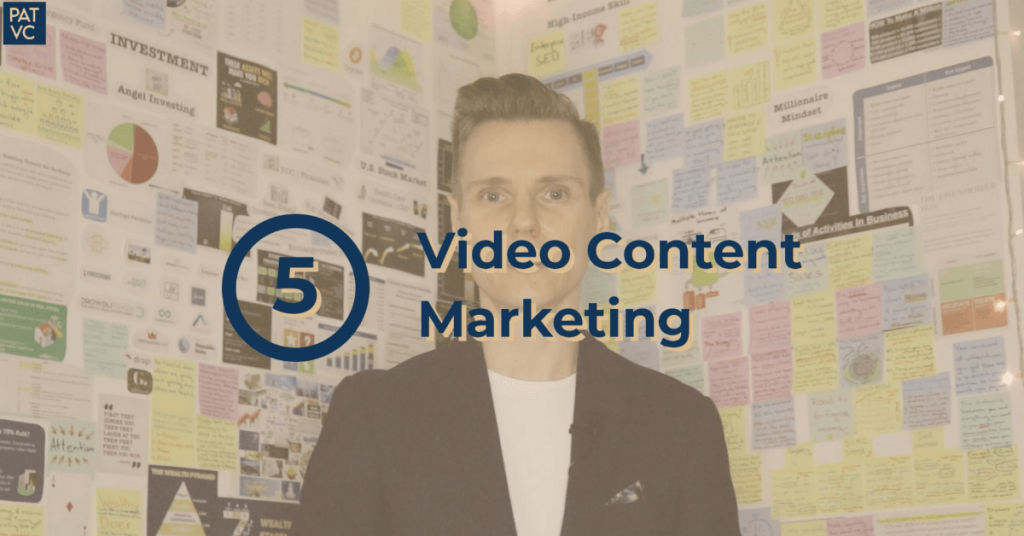 I can't emphasize more how important this is.
The reason is, it will tremendously differentiate you from other local competitors.
For example, on your YouTube channel, you can strategize video content into a playlist, categories, topics such as walk-through of your listed properties, and so on…
In fact, according to HubSpot, 84% of video marketers say video has been effective for generating leads.
It simply means video content strongly influences:
brand reputation,
brand equity,
increases trust,
builds attention,
drives traffic, leads, and most importantly sales.
And I empathize with you again.
It might seem daunting for you but you don't need to do it by yourself. You can hire someone to set up a channel and manage it…
You will just need to contribute as a thought-leader of your brand to show up on camera.
Or it could be someone you trust such as your partner or employee.
Now Is Your Turn To Dominate Your Local Real Estate SEO
To conclude this blog post,
Whether you are a real estate agent, an agency that looks for clients, or an investor who craves to find motivated sellers, you need unlimited leads.
Therefore, I want to help you increase your real estate online visibility in the long run.
It means using local SEO real estate strategies and real estate digital marketing will bring you results.
Whoever you are, understand this.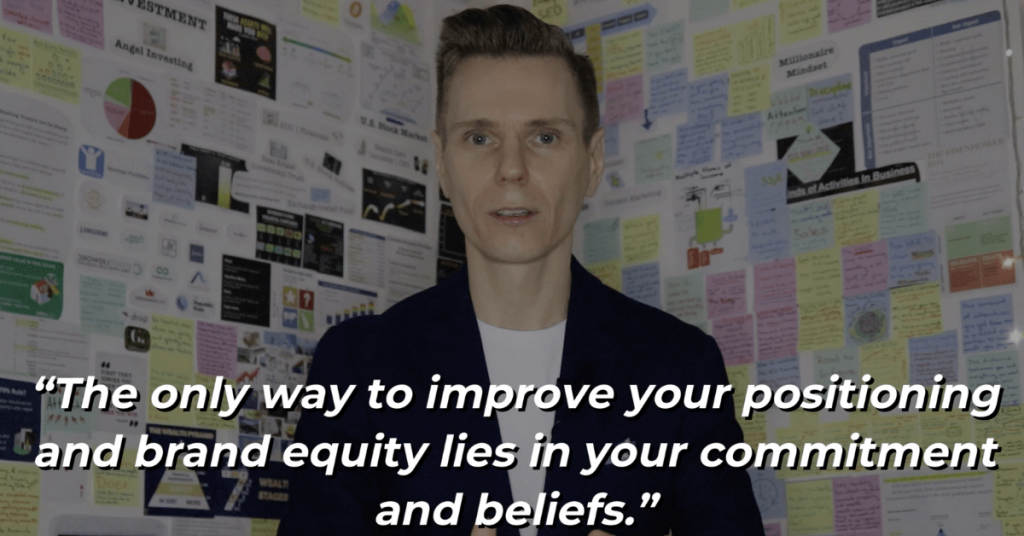 Any thoughts on this?
Now, I'd like to hear from you.
Have you tried to implement long-term real estate SEO strategies?
What would resonate most with you?
Or hiring someone who would manage it for you?
Maybe you feel stuck to find the starting point to generate leads and potential clients that will move you toward prosperity and wealth.
If so, leave us a comment below.
And as a reminder, doerly pat the Like button to give our video more exposure, support, and love from the YouTube algorithm.
Finally,
Click HERE to subscribe to our growing Doer's community newsletter.
Because every week you will receive one strategy that will help you identify your starting point within the 7 Wealth Stages framework.
Are you a doer?
Thanks for reading or watching and I will see you next week.