What could be the best high-level SEO strategies on how to increase organic search traffic and dominate the market?
And is it still possible when the Internet is already overcrowded?
Look, to rule your SEO channel with content marketing, you get to follow 5 strategic pillars.
But today, let's talk about high-level SEO strategies, or I call them Elite-SEO strategies to improve organic search traffic.
Introduction To Organic Search Traffic
First of all…
In the long run, you need to understand your market and industry from a business perspective before implementing certain tactics.
During my SEO career, I've implemented countless strategies across regulated and unregulated markets as well as SEO for startups. 
But today it is not enough to go through keyword research or have a simple basic knowledge of SEO.
And year after year, it's always been a tougher challenge to understand the competitive market environment.
Fortunately, there are specific traces that you can follow and apply to increase your organic search traffic that must lead to conversions.
Would you agree?
And remember this:
For example, it could be…
a wealth of subscribers,
or a wealth of potential customers, who ultimately will bring profit to your pocket.
And then you take that profit and…
Get it?
With this purpose in mind,
let's talk about 3 elite business SEO strategies that will help you increase organic search traffic and build your digital wealth.
1. Focus On Personal Brand Recognition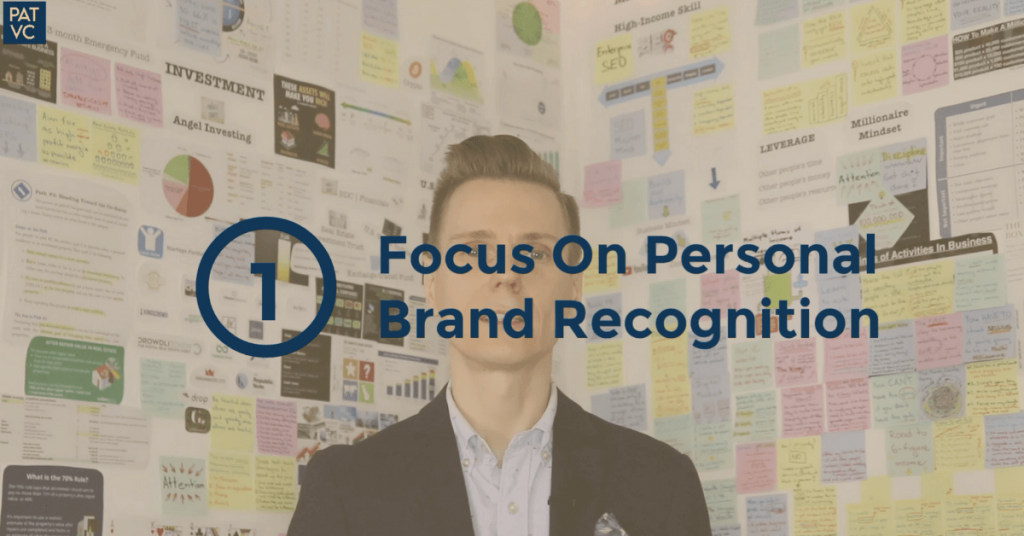 First thing to remember…
Why?
Because when it comes to your…
logo,
colors,
brand,
face,
thought leadership content,
products,
or services,
…it brings a certain sense of several inevitable things.
What I mean by those things is especially your…
recognition,
reputation,
positioning,
status,
and prestige to open the door to the wealthy elite.
For example,
Your logo must be like a royal emblem and seal within your field. It means you need to be visible and strong because you are in the battle.
You get the point.
Because in this step, you don't need to worry about SEO tactics such as combing through informative or transactional buyer-focused keywords.
Of course, these tactics need to come after.
But think about it this way…
Long-Term Branded Digital Assets Producing Wealth
You want to develop long-term digital assets that will bring a continuous wealth of:
visitors,
subscribers,
conversions,
and customers which will lead to building your personal net worth.
Do you see where we're going with this?
What you actually plan in this first elite SEO strategy is the creation of branded keywords.
And if your strategy is well-organized, people will be searching for your brand name and brand products or services.
Because in this way you build momentum with attention.
Remember what I always say.
But when you use reverse engineering and start creating your own branded keywords that people will eventually search for, you gain momentum.
And ultimately, you will magnetize your competitors.
Because they will compare your Brand A with Brand B, which creates PR marketing for free.
Does this make sense to you?
The second elite SEO strategy how to increase organic search traffic is…
2. Look For Macro And Micro Strategies That Outweigh Your Competitors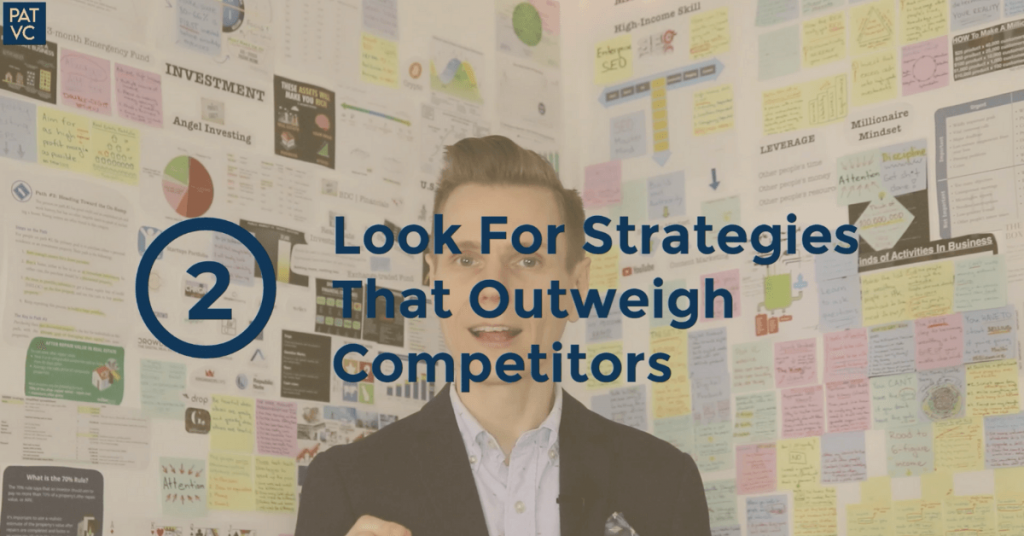 I've been always saying this.
You shouldn't have been spending a lot of time scouting your competitors.
What it causes is just over analyzing and not taking action to work on your brand. Ultimately, it might paralyze you to move forward.
So instead of combing through thousands of keywords and terms, try to analyze your competitors' landscape on macro and micro-business levels.
Let me explain what I mean by that.
The Macro-Level Strategy
First, the macro-level strategy is on a large scale at a higher level, so you start here.
It means to make a list of your top website competitors and look at their basic aspects such as…
location,
mobile optimization,
top-performing pages,
user experience, and so on.
Also, the macro-level strategy has to include how frequently is their content published, in which niche they perform well…
And what do their backlinks look like with a chart of referring domains over time with organic search traffic.

Look, keep it simple, you need a list of some of the most powerful competitors in your industry.
Then move on to a micro-level strategy that is on a smaller scale.
The Micro-Level Strategy
It means you need to dig deeper and dissect certain aspects of those most powerful websites.
You get to understand their tactics and SEO techniques that bring in either declining or increasing traffic over time.
Look for these traces and ask questions.
What digital assets get the most organic search traffic?
Are they…
videos,
blog posts,
infographics,
digital simple free tools,
PDFs,
presentations,
products,
podcasts,
audible content, and so on?
What about their blog post structure?
Or their internal linking strategy, which is crucial for both users and search engines to understand the context of the website.
Does it make sense to you?
Next, the following tactic is very important for analyzing which channels they leverage.
Remember, it's not only about optimizing your content for users and search engines on your website. But it's about being practically everywhere.
This strategy is called omnipresence, which I will discuss in the last part.
But before you jump there, you or your team must answer the following question.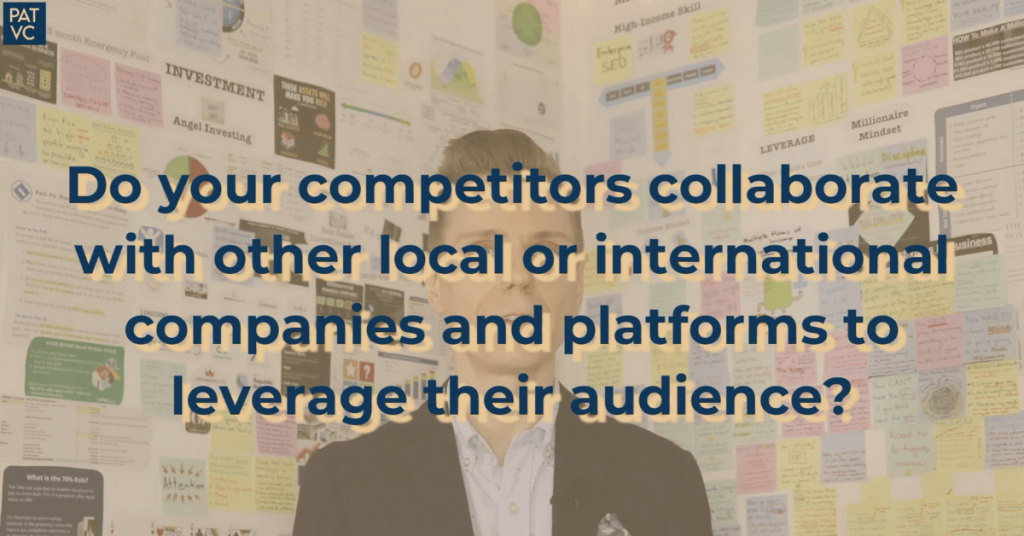 Do your competitors collaborate with other local or international companies and platforms to leverage their audience?
You see, you look for these clues that will bring you a high-level map and an overview of where to go with your team and begin the implementation plan.
For example, I've done recently macro and micro strategies with analysis for a handful of companies within a regulated fast-growing industry.
And I was very surprised with the results.
Because I found many gaps in their content structure, publishing frequency, or product descriptions.
As a result, these gaps are implemented right now to improve organic search traffic.
Finally, the third elite SEO strategy how to increase organic search traffic is…
3. Strategize Your Goodwill And Omnipresent Reputation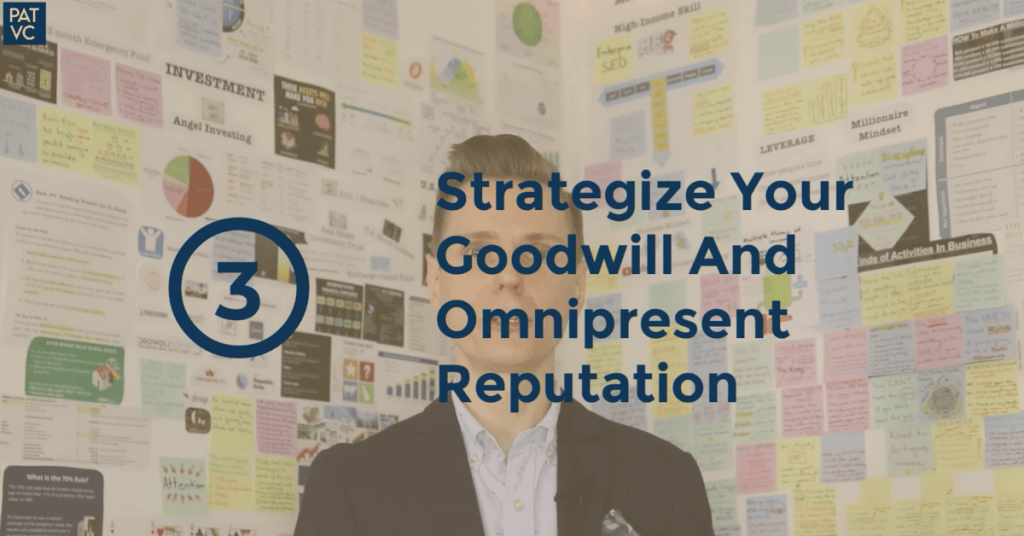 By comparison and what I mean by that is this…
I've seen across multiple newly established brands, they assume that writing and rolling out new infrequent content is enough.
And then, waiting for Google to come and rank it on the top positions.
How bizarre it is….
Listen, you get to strategize omnipresent marketing.
It means leveraging other people's platforms, your social channels, and ultimately building your omnipresence everywhere.
Unfortunately, there isn't a formula that would discern which platform you need to use because every industry has its specific rules.
Most importantly…
It means to reply to all comments or employ your team to do it.
To reiterate it, you need to be omnipresent.
And if you don't have the capacity or team right off the bat, start with one platform, get used to it, build momentum with frequency, and then explore the second platform.
This is how Pat VC's brand grows.
We've started with the YouTube channel and high-quality YouTube SEO optimization.
Then we repurpose our SEO user-focused content on this website while leveraging a LinkedIn and Facebook Page strategy to build social signals.
The goal is to build an audience, generate leads and ultimately clients for our upcoming digital products that will create digital wealth.
Remember, you get to build these habits.
Because as stated in a blog post or a video How To Get Motivated To Work In 7 Steps To Build Wealth Mindset, the average time for a habit to become automatic is 66 days.
But it doesn't mean you will rock after 66 days, no.
What it allows is to gain momentum, produce more action and energy to build your omnipresence.
Do you agree?
Now It's Your Turn To Increase Your Organic Search Traffic
To conclude this blog post,
Do not rely only on SEO tactics and technical techniques.
Sure, they are important but get this.
That is to say…
Always look for growth opportunities, focus on the brand reputation and recognition that can positively impact the business with these 3 elite SEO strategies.
If you should remember just one thing from this video, get this.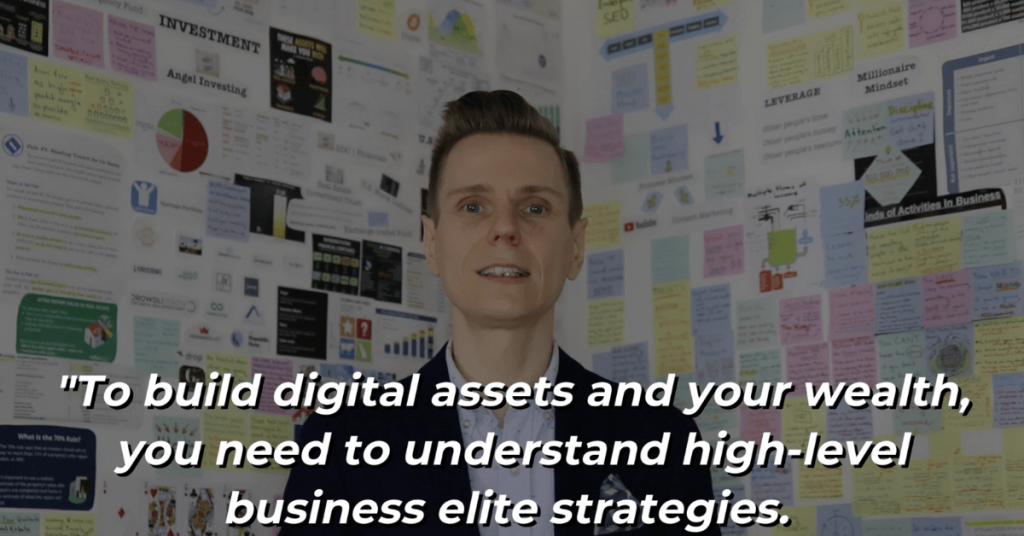 Would you agree?
After all, a well-organized elite skill strategy will allow you to create digital assets, that will bring you long-term wealth.
And it means holistic wealth.
That's why you need to learn how to…
increase organic search traffic,
generate leads,
convert them,
grow your net income,
save it to a secret opportunity account,
and then invest it…

in yourself,
in your business,
and assets that produce monthly cash flow.
In fact, SEO knowledge is one of many elite-income skills to climb up the wealth pyramid.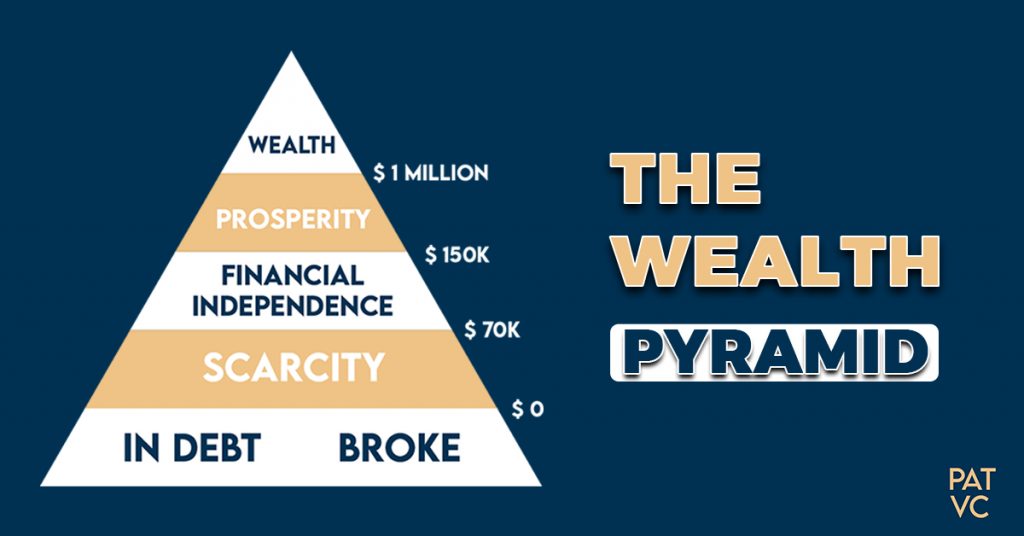 Now tell us, how do you increase organic search traffic?
Maybe you have your own high-level SEO wealth strategies?
Leave us a comment below on what your thoughts are.
And as a reminder, doerly pat the Like button to give our video more exposure, support, and love from the YouTube algorithm.
Also don't forget to Subscribe together with the Bell notification.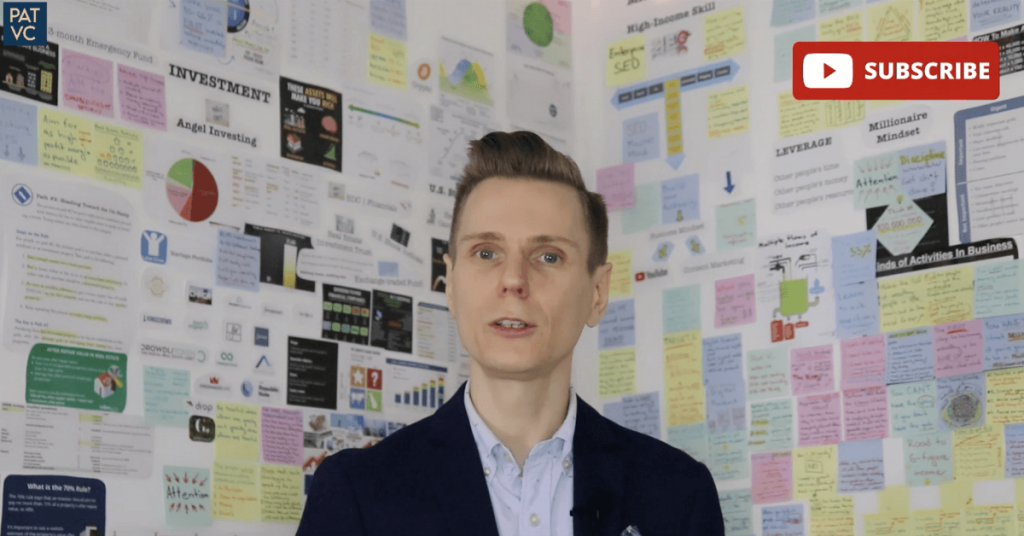 Last but not least,
Click HERE to subscribe to our growing Doer's community newsletter.
In this way, every week you will receive one strategy that will help you overcome scarcity and recondition to prosperity within the 7 Wealth Stages framework.
Because I invite you to become a Doer.
And I want you to build holistic wealth.
Thanks for reading or watching and I will see you next week.