Your lucky day, because today you're going to discover the first doer leverage strategy which is Other People's Experience.
In fact, it will help you build your personal growth and skill fast to become a better version of who you want to be.
For that reason, this article belongs to the wealth stage called Learn To Leverage Other Skills.
To put you in the right direction, I've been obsessed with creating wealth-building and well-being strategies.
During my studies abroad, I discovered that in our life there are only seven stages.
And I call them the 7 Wealth Stages of life.
My clear purpose within the Learn To Leverage Other Skills stage is to educate you on leverage strategies that could pay off for the rest of your life.
And if you want to explore all seven wealth stages, go to the page 7 Wealth Stages or watch playlists on Youtube.
That's the direction of the personal Pat VC brand with a clear goal of how to transition from being a Dreamer to becoming a Doer.
Because it means to have:
full accountability over your life,
full control of what you do, where you go, and who you cooperate with.
Introduction To Other People's Experience
Now,
In my earliest video or article called Multiply Your Time And Income With The Power Of Leverage Strategies, I mentioned several types of most important leverages you can use in your life.
I call them Doer Leverage Strategies or DLS.
That means… I decided to create a series of videos on each of them.
And if you watched that earliest video, I emphasized leverage called Other People's Experience.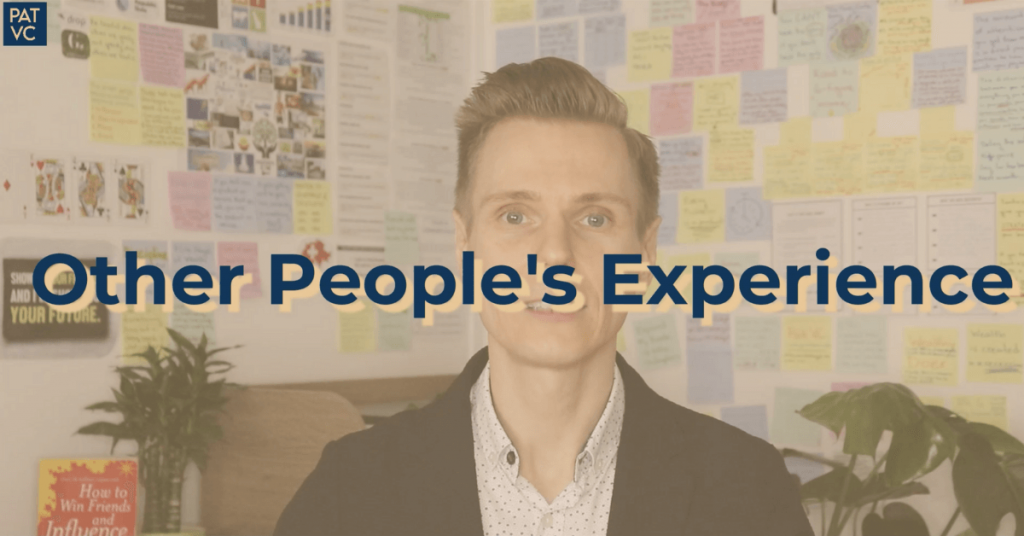 In my opinion…
So in this article, you're going to discover the OPE strategy in depth.
The Key Principle Of The OPE Strategy
If you desire to grow as fast as possible, you have to follow someone who already was there where you want to be.
In fact, when I was talking to my mentor and explained to him all my tasks, chaotic daily schedule, and executions that I had to do on my own, he said:
Look, Pat,
It is absolutely critical to use leverage if you want to free up your time and become wealthy.
I asked him, what do you mean by that?
And he said again, you have to learn and master how to delegate and implement into your life several leverage strategies.
But…
The truth is, I didn't get it immediately what he meant. But it was definitely enlightenment within me to ponder on it.
Luckily, after a while, I got it. And I began realizing it deeper what that conversation was about.
So just in a while, you will understand why doer leverage strategy Other People's Experience is so decisive to start applying.
Now, let's travel in time for a while and imagine learning how to swim.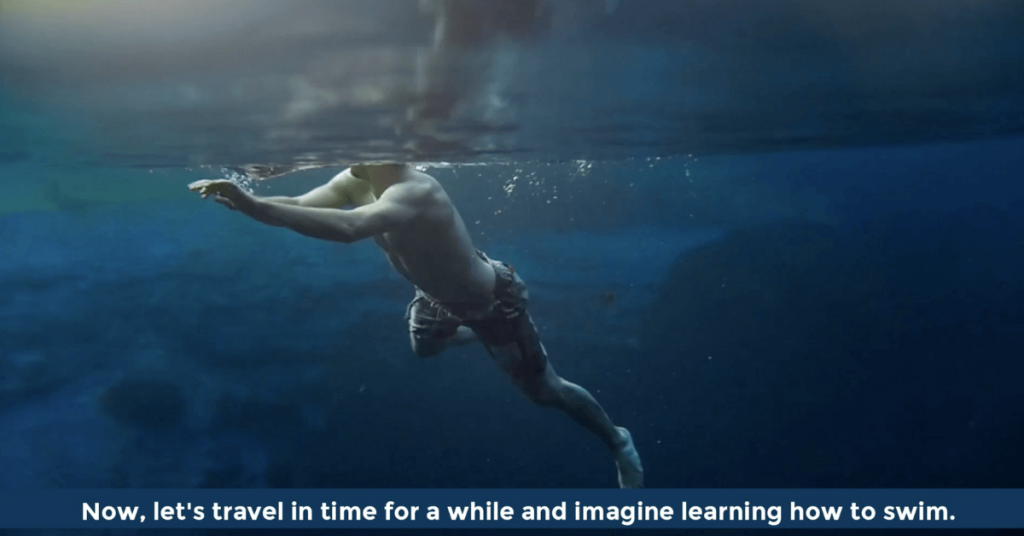 Chances are, you probably didn't jump to the water and began swimming.
But someone for example your parents helped you do get used to the service of water to control your body.
And that was your first journey on how you leveraged other people's experience.
It sounds simple. And it is.
Think about it. It was the fastest way to learn what you wanted.
But without your parents, it would take longer to discover it on your own how to swim and it could be dangerous for your life.
Simply said, you speeded up the process.
The Real Power Of Other People's Experience
Now back to the present, when the time passes on and on, as an adult, you look up to your idols, schoolmates, or achievers who reach a certain level of success, and you desire to be the same.
But within your mind are doubts, hurdles, questions about how to transition from being who you are, and who you want to become – a Doer.
Look, I don't know about you whether you were born with a silver spoon or grew up in the middle class or even in poverty.
Speaking of me, I couldn't find it until I was twenty-eight who would be my life-teacher to speed up the process and find answers to my questions.
And if you follow the Pat VC channel, you may have recognized, I've been obsessed with creating well-being and wealth-building strategies.
So I had to find strategies on how to ease life, save time, use time wisely, earn money, save money, invest money, and ultimately enjoy life fully.
But I didn't stop there:
Because I can't say I found all the answers.
No, but I found the right directions thanks to the doer leverage strategy called Other People's Experience.
What I mean by that is, once you have passed your childhood, adolescence, and become adults, you tend to achieve your goals.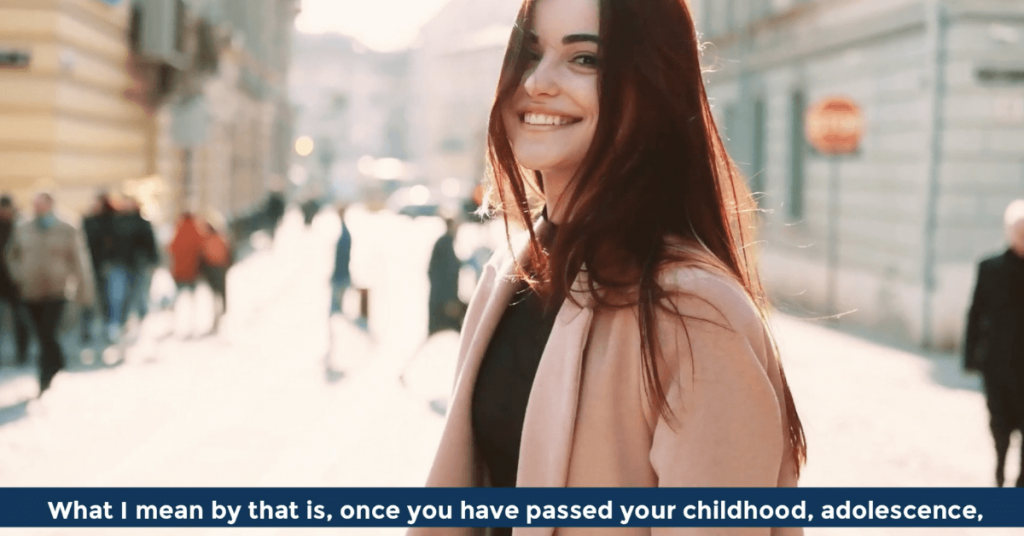 And guess what?
You start looking for someone who would help you to learn faster.
Because you feel insecure to walk through that direction alone. So you want to listen to someone who would provide wise advice.
Simply said, you want to leverage other people's experience.
Why To Leverage Other People's Experience
So now, the question is, why would you want to speed up the process and learn from others?
Why wouldn't you do it on your own?
The answer is very simple.
Would you agree?
But here is the problem.
You just see the ultimate goal and you can't imagine that path that leads step by step toward that goal. And that's why you feel overwhelmed and can't get motivated. And a worse scenario you procrastinate.
In fact, I talk about procrastination in the seventh step to wealth Decision – The Mastery Of Procrastination in the article Think and Grow Rich – 7 Book Ideas That Reach To Wealth.
Or if you prefer a video, jump to the seventh step now.
The good news is that the cure for procrastination is to leverage other people's experiences.
How To Leverage Other People's Experience
I encourage you, go and find a coach, teacher, or mentor who would be willing to show you the path.
I advocate the fact that it doesn't need to be in person.
If you, for example, want to learn how to invest in the private market or how to develop a millionaire wealth mindset.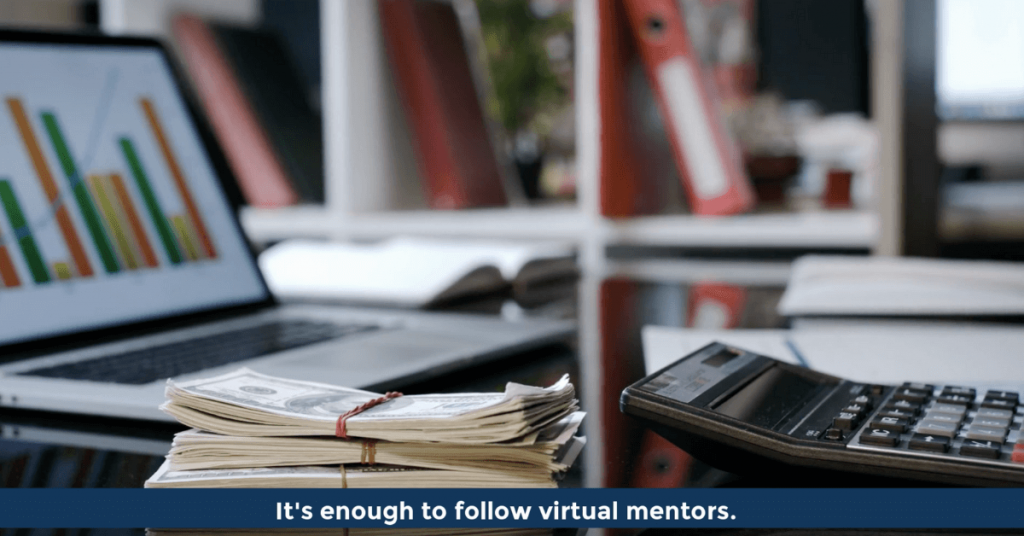 But here is the thing.
You have to find them because not everyone will resonate with you immediately.
Once you find them, it will click within you and you will feel it in your heart because you will start to create a relationship.
Buy some of their courses or become a member of their closed groups.
As soon as you follow them, make a connection, message them, send an email and ask for mentorship or coaching.
This is a path you want to initiate because it will open the door to your newly discovered mentor, coach, or teacher's life experience.
You see, it isn't as difficult as it may sound.
It's about to take action, to escape being a Dreamer, and to transition to becoming a Doer.
Because when you understand the doer leverage strategy called Other People's Experience, there is nothing that would stop you.

You become addicted to it to expand your reach, connection, network, and primarily your skills.
If you should remember one thing, get this.
And you know what is the bottom line of this?
The OPE Strategy Is All About Being a Creator
Last but not least, it's about being an action taker and become a creator.
Because you begin learning how to be more entrepreneurial or even intrapreneurial which I talk about it in this article What Is Intrapreneurship.
Or if you prefer, you can watch a video…
The reason I say this is because you want to excel.
Moreover, you want to take that step and create something that would help many people. You want to take your creativity and implement it to market in order to reach your audience.
And guess what will happen?
That audience or fans you create will leverage YOUR experience the same way as you did before.
Because you became a Doer of full of authority.
It's terrific and profound, isn't it?
Time To Take Massive Action
You see,
The first doer leverage strategy that reaches sooner or later to other well-being and wealth-building strategies is one of the most decisive steps you need to apply.
Because when you implement it, it will lead to more efficient leverage strategies about which I will talk in the oncoming series.
So are you pumped as I am?
Now, tell us, have you leveraged other people's experiences in your life?
Leave a comment below which other people's experience was or is for you the most influential.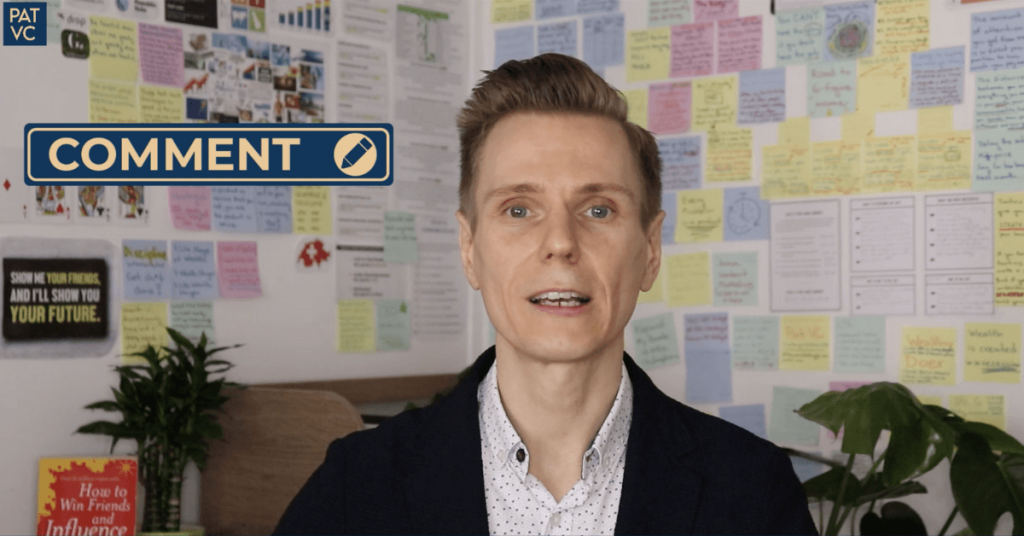 We would love to hear from you to ignite discussion around this topic.
Because it is bad when people don't realize it as a first step to build a wealth mindset.
Do you agree?
And as a reminder, doerly pat the Like button to give our video more exposure and love from the YouTube algorithm.
Lat but not least,
Click HERE to subscribe to our growing Doer's community newsletter.
Because every week you will receive a video within the seven wealth stages of life.
So keep your powder dry because this series will be full of values about doer leverage strategies.
And here you have already access to other parts:
Remember, I invite you to become a Doer.
Thanks for reading or watching and I will see you next week.