Have you ever tried to find out how you can leverage other people's stories and your storytelling to get what you want?
I guess, you have…
So in a short while, I'm going to show you how you can leverage other people's stories and your storytelling to get what you want.
In other words, it's about persuasion.
You may ask, why would you want to persuade people?
Well,
First, to understand, persuasion is about emotions that dwell in every human's brain.
The second critical thing is, persuasion is above selling and marketing.
And once you understand how to trigger those emotions, the best way is to leverage your own storytelling or other people's stories to let your potential customers better understand your services or products.
Besides, your story reinforces your…
trust,
brand positioning,
and transparency to persuade people to stick with you.
For that reason, it is the perfect marketing strategy even if you just get started.
But more about it in a while.
Because before we jump in, I want to mention that what you are reading now is the fifth part of the Doer Leverage Strategy series.
And this educational series is about leveraging wealth creation strategies.
So with this purpose in mind, let's talk about leveraging other people's stories plus leveraging your own storytelling.
Persuasive Storytelling
Actually, when I started the Pat VC channel, I was thinking about what niche to pick.
And I found out after analysis that I had a few choices.
For example, I had been working a few years at one of the largest e-commerce development companies in Europe called oXyShop in the marketing and sales department.
Then I fell in love with SEO, which has been my first elite-income skill.
And today, I'm involved in a financial service company.
But after making money, I found out I wasn't good at managing personal finances and I had limiting beliefs.
So I started studying the mindset of successful people.
Long story short, my path has been in…
digital marketing,
financial services,
and wealth mindset.
And if you ask me, who I am, what type of personality I am, or what I value most….
Let me answer these three questions in my story.
Look, I'm a self-disciplined, organized, and goal-oriented person but easily emotionally distracted. Although I try to improve my emotional wealth area.
But…
Besides, I'm a learning machine through digital courses, reading books, and one thing that I value most is time.
So you can see, it is storytelling to persuade you to empathize with me.
It is about distinguishing myself from others and saying my own storytelling that is authentic.
Do you see where we're going with this?
All right.
Why Is Telling Your Own Story Or Other People's Stories Essential?
Now, why is telling your own story or other people's stories essential?
Because the online, as well as the offline world, is full of cruel competitors. For that reason, you have to be different with your unique story.
Do you want to know why?
Because your brain is wired to respond to emotional storytelling and connections more than anything else.
And the most powerful way to reach the most people is hit on different emotional dimensions.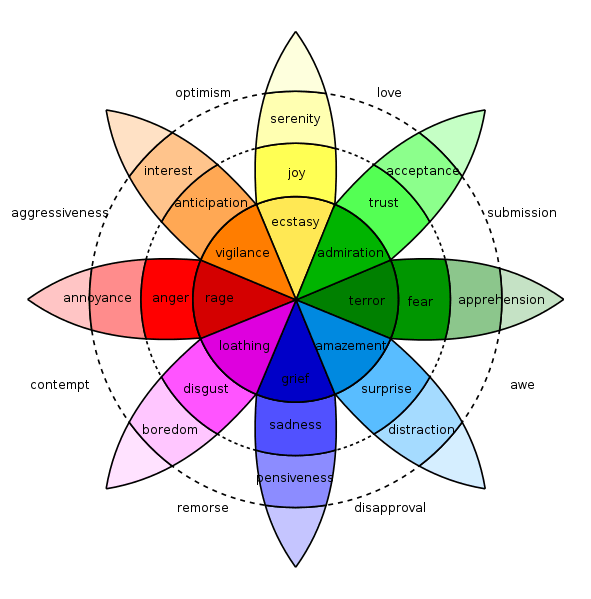 How Can You Use Your Storytelling?
Well, one of the best parts is telling your story as visual content.
Because think about it.
"If a picture is worth thousands of words, you need to even wonder deeper what the worth of video storytelling is."
Just pause here for a while and think of why social media uses stories.
You name it; there are Facebook Stories, Instagram Stories, and so on.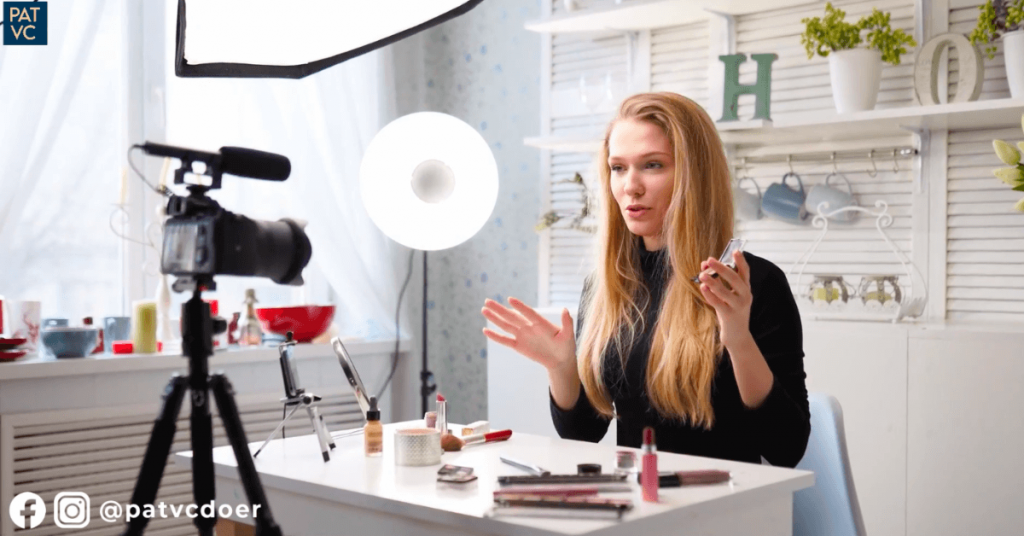 Sure, each of them has various features, but the core is the same – to tell your own story or persuade people to listen to you.
Do you get it?
For example, this way you can leverage storytelling on social media to demonstrate your products or services. And you can create a step-by-step guide on how to use your product.
Or you can leverage promoting other people's stories with their products.
Just ponder on how powerful it is.
Instagram Stories
Or another example,
Instagram Stories are temporary, so by leveraging short stories or other people's stories, you create urgency and scarcity.
And guess what?
There is a deadline so your followers will pay attention to your current stories.
In other words,
by leveraging Instagram or Facebook Stories, you tell your own story or other people's stories to either take your followers behind the scenes or sell them something.
Do you get it?
All right.
Because besides that…
And it leads me to the fact that storytelling is about your brand.
It is how you persuade people to stick with your channel, blog posts, and how people interact with you as a person.
In fact,
I learn every day about persuasion.
And as my mentor teaches me, persuasion is above marketing and selling. It is the absolute truth because persuasion equals emotions, how you speak, articulate, and interact with the audience.
So remember that leveraging your own storytelling is critical.
How To Use Other People's Stories?
On the other hand, what if you want to let's say start your consulting business and don't have any experience? Or if you don't have any reputation and trust?
Then you leverage other people's stories.
It means you can leverage the stories of your…
teachers,
coaches,
bosses,
or mentors…
…to tell your story about how you are coachable by them and what they have accomplished.
In other words, when you try to get your first potential clients, you must craft your emotional story to connect the dots.
For example,
when I was selling e-commerce platforms, I had no experience.
So I was talking about my boss's experience and how he established that company in 2001.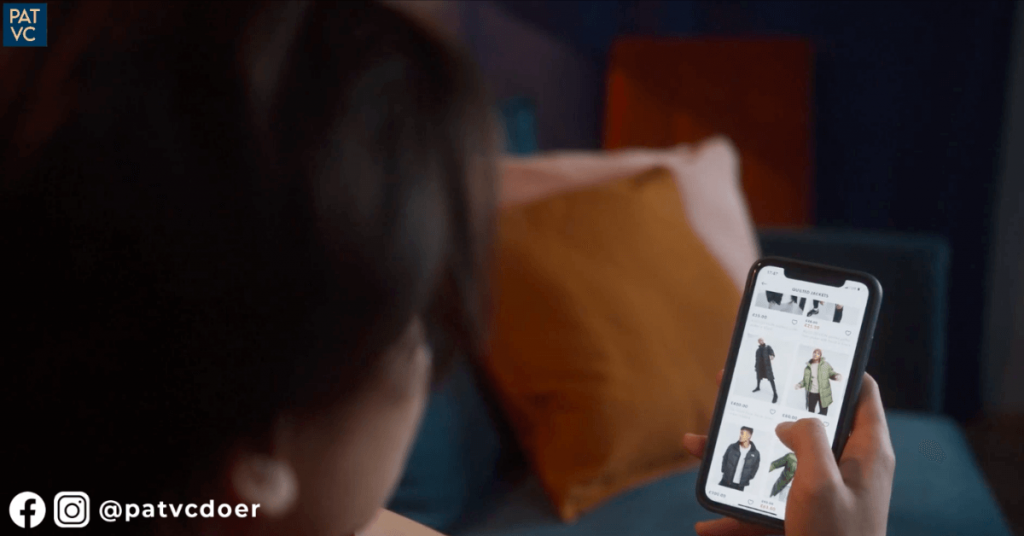 By the way, it was the time when the Czech e-commerce market was in its infancy.
So I was literally piggybacking his success, and sometimes it opened the door to get clients.
You see, when you leverage storytelling or other people's stories, it is like a drug or supplement that boosts trust and removes objections for potential clients.
Remember…
Learn Copywriting In Written Story
You know what, let me give you one more example.
I've studied copywriting, signed up for several courses and I've been practicing writing every day.
Look, I'm not a native English-speaking person, but it makes my advantage to not use any difficult academic words.
Listen, copywriting is a must-have lifeblood in your written story.
And I can tell you when you learn from mentors such as Neil Patel, John Morrow, Dan Lok, or Tai Lopez who are top marketing experts, your skills will blow up.
Now, as actionable steps, let me give you quick short tips on how to craft your storytelling and how to include other people's stories in a blog post.
6 Tips How To Use Your Storytelling In a Blog Post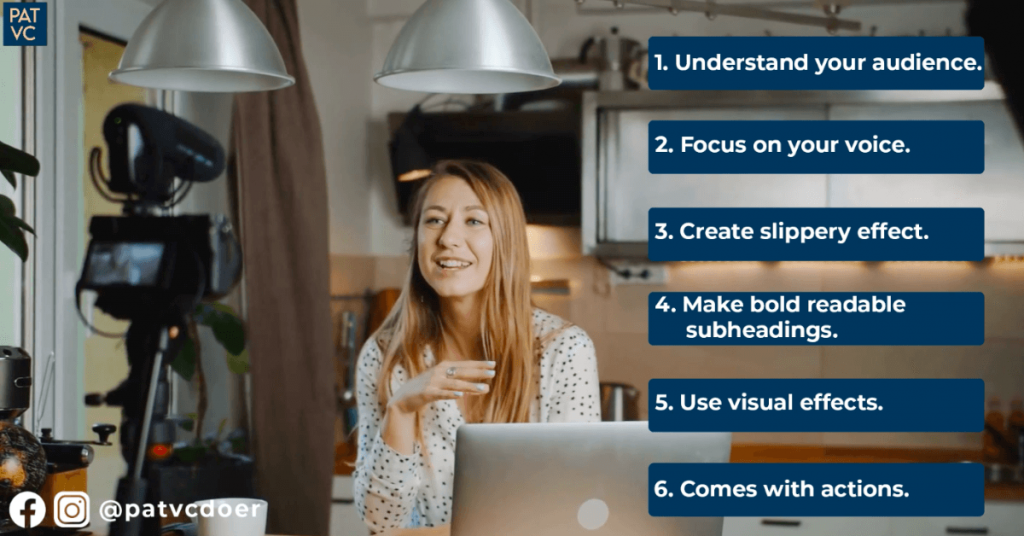 First, you must unconditionally understand your target audience.
Second, focus on your creative voice and on writing with the words you and I. Because it makes you feel like it is a conversational story. So you include your story or other people's stories and address your readers as you talk directly to them. Like a one-on-one conversation.
Third, you want to create a so-called slippery effect. It means to write in short paragraphs with two or three lines max. Remember, readers are skimmers.
Fourth, as I said, readers are skimmers so you must create bold readable subheadings.
Sixth, your storytelling must come with actions on what to do. It means not only tell your personal story, but lead readers to understand what they should do as another step. Your job is to trigger emotions. For example, buy limited top-rated products? Urgency? Scarcity? Reward? Direct them to a particular page? I hope you get the point…
Because by following these quick tips, you build authority.
And by telling your story or other people's stories, you have a weapon to generate more leads and win loyal clients or customers.
Are You Ready To Start Leveraging Other People's Stories & Your Storytelling?
To conclude this blog post,
Everyone has their own unique personal story.
You have an authentic story that will make you stand out from others.
It means by using it, you can make sure you create content that your audience will love.
Now, the biggest golden nugget to remember of this video is this:
Do you agree?
Because these arts cannot be blended together.
So if you want to climb up the wealth pyramid, distinguish yourself from the masses, and not be average, you must learn how to leverage other people's stories & your storytelling.
Does it make sense?
Now, what about you?
Do you leverage storytelling or other people's stories in your content?
Maybe you feel trapped to find the starting story that would move you toward prosperity.
If so, leave us a comment below.
At the Pat VC 7 Wealth Stages framework, we are here to show you the direction.
But before you go, explore the previous The Doer Leverage Strategy:
So that's all for today …
Thank you Doers for watching this video.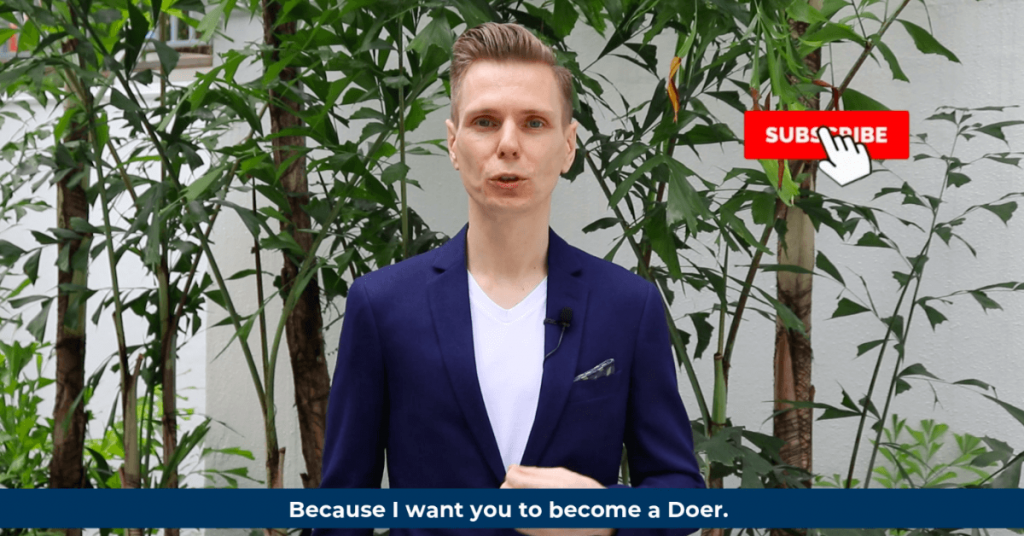 If you enjoy this blog post or video, I want you to share it with your friends.
It will help the YouTube or Google algorithm push more love and inspiration to Doers who need it.
Because I want you to become a Doer.
And I want you to build holistic wealth.
Thanks for reading or watching and I will see you next week.