Listen, Pay Yourself First is your gateway to wealth.
Don't you believe?
Let's find out…
But first let me ask you a couple of question.
Do you have full control of your personal finances?
How much do you keep on your emergency account?
Have you invested regularly to grow your wealth?
Are you capable of covering unexpected medical expenses?
If you don't, you're in trouble because you have no financial literacy.
And if you procrastinate to learn it on your own, it might ruin your life.
Introduction To PYF
Hi Doers,
my name is Pat VC and today, we're going to discuss the key step in accumulating wealth.
For those who see my video for the first time, I'm sharing knowledge about topics related to 7 Wealth Stages.
These stages have gone through my life and are about Wealth Mindset, Elite-SEO Skills, Personal Finances, Grow Wealth, Powerful Book-Ideas, Leverage Other Skills, and Abundant Life.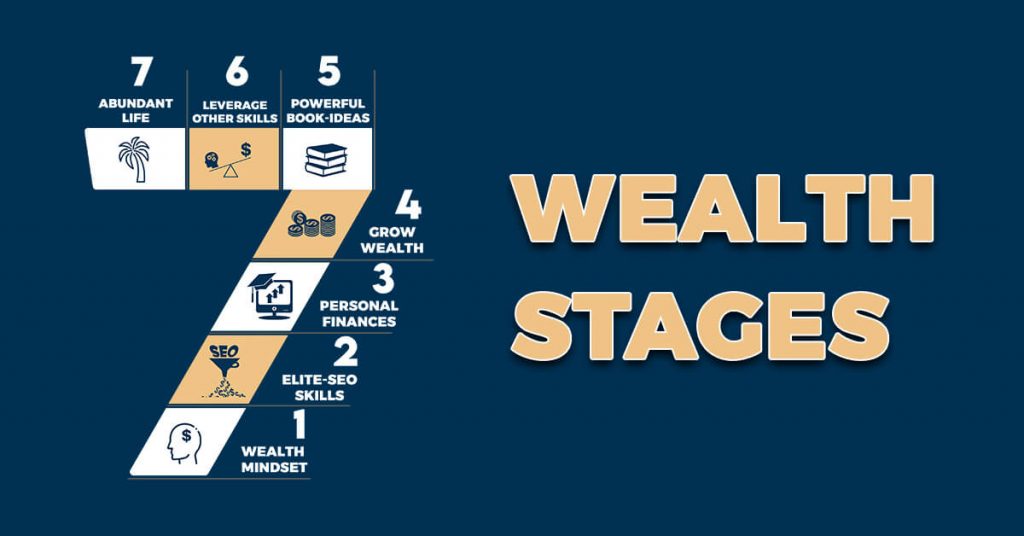 So to set you now in the right way, today's topic belongs to the fourth stage or pillar called Control Personal Finances.
Do you remember my questions at the beginning?
What were your answers?
Let me guess, most of them were No, weren't they?
And that's unfortunate because again it might ruin your life.
Yes, it's a harsh truth.
Well, you may say that you will contribute to your emergency fund and invest in the next paydays or next month. But somehow another month passes and you still haven't done it.
Why? Don't worry, this video is going to help you.
So what's the solution?
The answer is PYF.
What Does Pay Yourself First Mean?
"Pay Yourself First" is an investor perception.
It means taking a specific percentage immediately from your payday, paycheck, or other income streams that you receive. Even from every dollar that comes into your pocket or account.
Usually, this percentage should be depositing automatically or manually (if you want to manage it).
That means you Pay Yourself First.
But you may ask what about savings?
Isn't the saying that cash is king right?
This is a poor money myth as saving money is not paying yourself first.
Because when you only save money for years, you will never get financially successful.
Here is another fact.
Are you with me?
Don't worry, I'm going to explain more.
Why Should You Pay Yourself First?
Simply said, you pay yourself first before any monthly liabilities or expenses you have.
So let's dig deeper and dissect a simple scenario with income that you receive.
And it doesn't matter whether it is a monthly paycheck of $3,000, $10,000, or you get paid five times per month.
Because the PYF wealth-building strategy should always be the same.
Imagine, your income is x amount of money which equals 100%.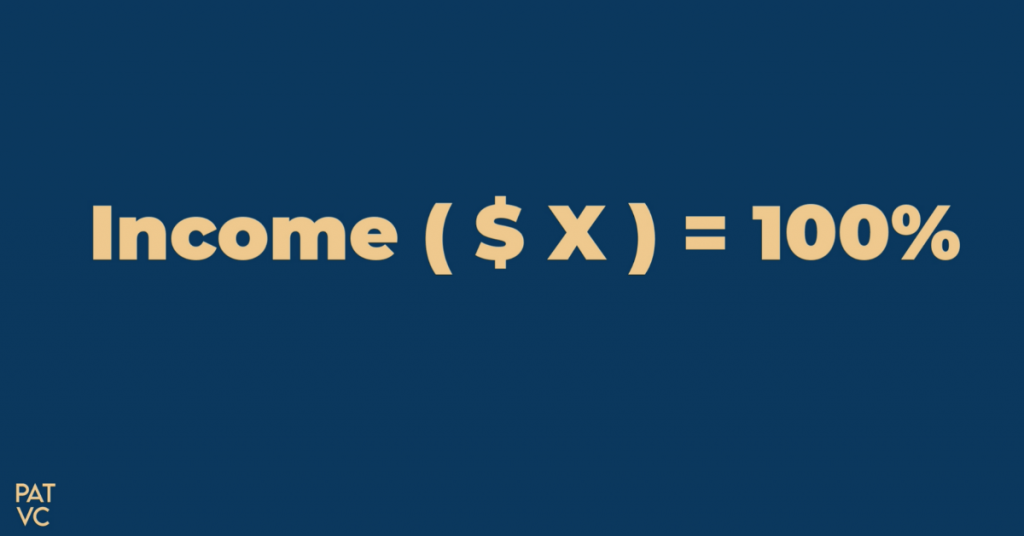 Again, your income is x amount of money which equals 100%.
Let's not forget…
So instead of saving your money, put aside first at least a 3 to a 6-month emergency fund to sleep well at night.
This way, you can use this cash in an emergency.
After that, you are ready to create a better version of yourself, scrutinize 7 critical steps before you invest and ultimately build your wealth.
It is the rule that I follow anytime when every dollar comes to my account. And this rule is projected across my board on the wall.
How To Be Organized & Accumulate Wealth
I use several golden buckets where I accumulate money first and then use it wisely.
But only when I know that I have at least a 6-month emergency fund. Without that, I don't move further.
Let's assume you also have like me your emergency fund.
So feel free to use the same strategy.
What will your buckets look like?
Pay Yourself First Golden Bucket 1
30-49% goes to real estate investments such as down payment for your first or further rental property.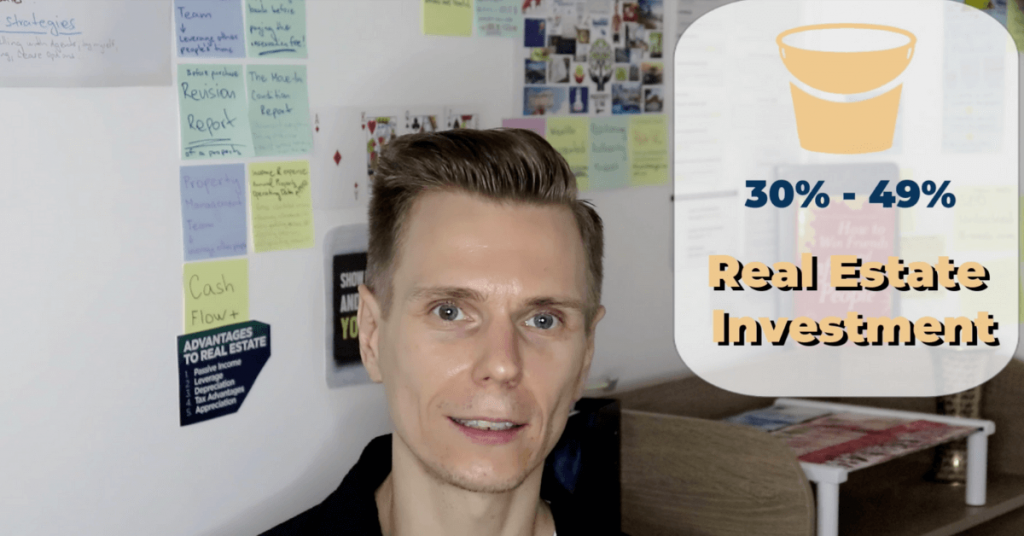 PYF Golden Bucket 2
11-17% goes to investing in public equities. It could be individual stocks that you understand or ETFs. In addition to investing in start-up private equities.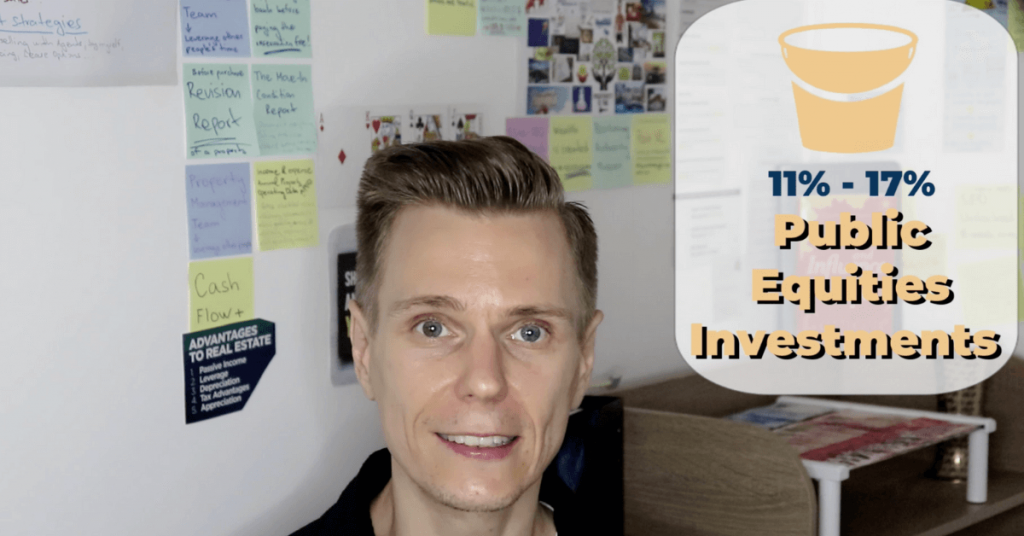 PYF Golden Bucket 3
10% goes on investments that increase your personal brand awareness.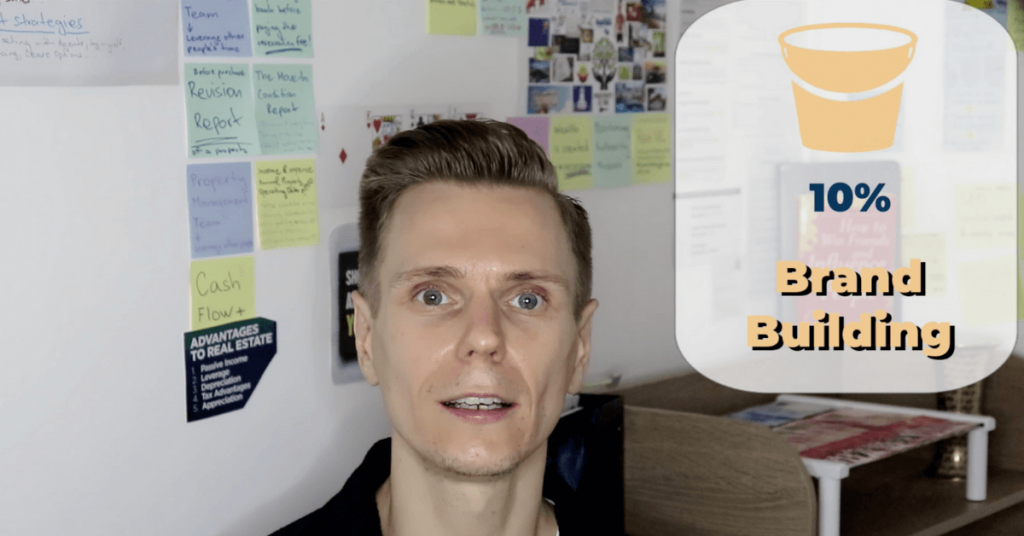 PYF Golden Bucket 4
10% goes to investing in yourself, such as courses, developing your additional elite skills, personal strengths, personal coaching, or mentoring.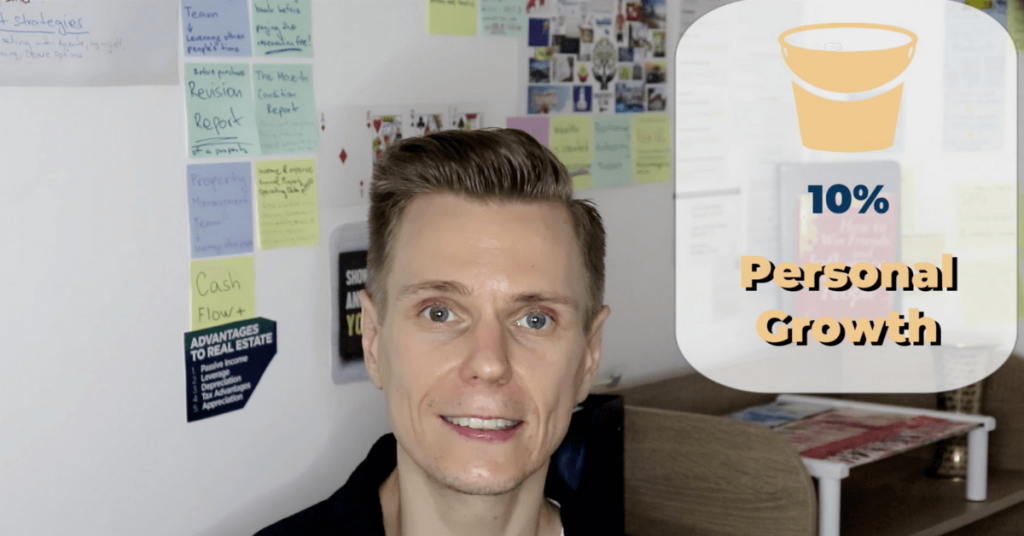 Pay Yourself Last
Now, there are two more buckets called PYL that means "Pay Yourself Last".
PYL Bucket 5
25% goes to expenses and bills such as rent or mortgage on the primary residence.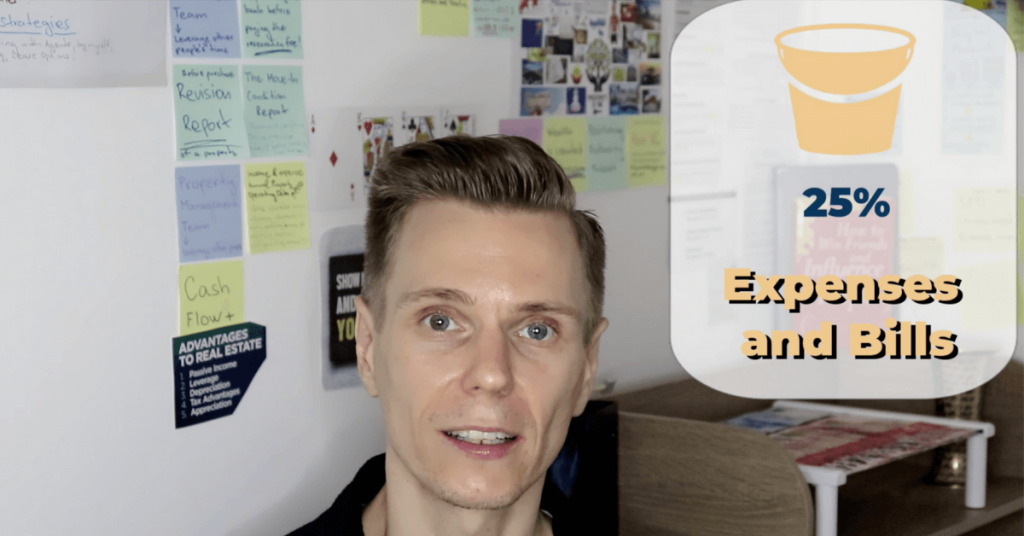 PYL Bucket 6
14% are essentials such as less debt and liabilities.
And if your debt is larger, immediately stop accruing bad debt especially with your credit cards.
So the wealth-being strategy is to keep expenses as low as possible and build up assets first. Then buy whatever you wish for.
You see, it's about discipline and I adhere to it.
Undoubtedly, mine and your percentage distribution may fluctuate every month or year.
It depends on your monthly circumstances and needs. But when I create a financial plan, I stick firmly to these buckets.
Nevertheless, I know that these buckets will change overtime as I will need to reallocate my personal finances.
Does it make sense?
Put a comment below and share with me your current buckets.
And if you should memorize just one thing in this video, remember this:
Then continually invest the specific percentage amount of money in yourself, in money skills, your brand, and in various investment assets to grow your wealth.
I cannot emphasize it more because it's all about reprogramming your mindset.
And I want you to think about this:
So when you start prioritizing PYF habits, you are basically saying yourself that your future is the most important thing to you.
All that it takes is to be persistent and consistent.
You must commit and establish strong discipline.
It's your accountability take control of your life.
Because then you become a Doer.
Time To Take a Lot Of Action
Now, let me ask you a few questions:
Have your parents given you this piece of advice?
Are you going to build your emergency fund?
Will you reorganize your PYF habit with golden buckets?
Leave a comment below to share your thoughts.
I look forward to seeing you in my next video or here.