In this blog post, you are going to learn three core people's desires that every product or service is marketed through.
In fact, even you, when you buy something, you hope to get a certain level of result in one of these three people's desires.
Okay, so now let's get started…
1st People's Desire – Health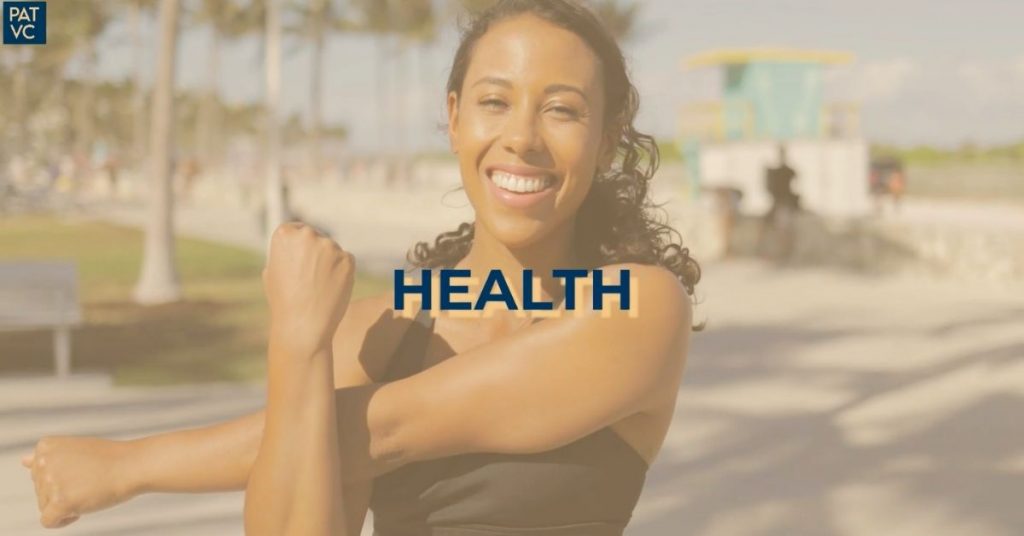 "The first and most important people's desire is health."
And there are literally thousands of methods how to reach the specific result.
For example:
If you want to get in shape, you may desire to lose weight or build muscles.
Or you desire to adjust nutrition so you are looking for a paleo or ketogenic diet.
So the result here, that burning desire is to live a better life which I call holistic wealth.
And when you look at the overall concept of holistic wealth, you can recognize there is an area called physical wealth.
The principle is simple.
You say to yourself that you desire to have a better health condition and well-being.
Would you agree?
The truth is,
People are continually looking for how to find longevity all the time.
You may be wondering why?
Because it is a strong human or people's desire to maintain physical vitality.
The same applies to you while buying food, veggie, supplement, and so on.
So next time while purchasing anything that is related to your health, think about your desire.
And the same applies when you market your product or service to your potential clients.
Does it make sense?
2nd People's Desire – Wealth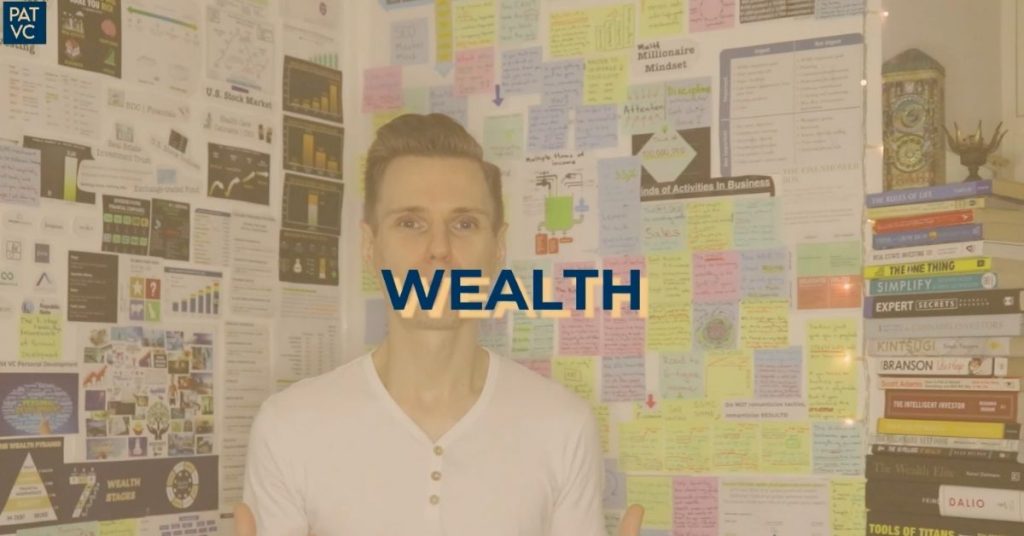 "Everyone is looking for a better quality lifestyle in terms of money, assets, or wealth."
Would you agree?
It means, if you seek to be wealthy, your desire might be:
Basically, it doesn't matter because you are hooked to your desire.
Let's say to increase your income, take additional part-time, or sell items on eBay.
Look, whatever your desire is, you are already processing in your brain the result you want to achieve.
For example:
It can be in real estate while flipping houses or buying and holding them for a long time.
Or creating info products and selling them to your desired market.
Because you create that product as a vehicle and sell it to people who have a strong desire to build their wealth.
So anytime you sell a product, buy your next stock or invest in cryptocurrency, think about your desire.
Tell me now, what result do you want to achieve? 😉
3rd People's Desire – Relationship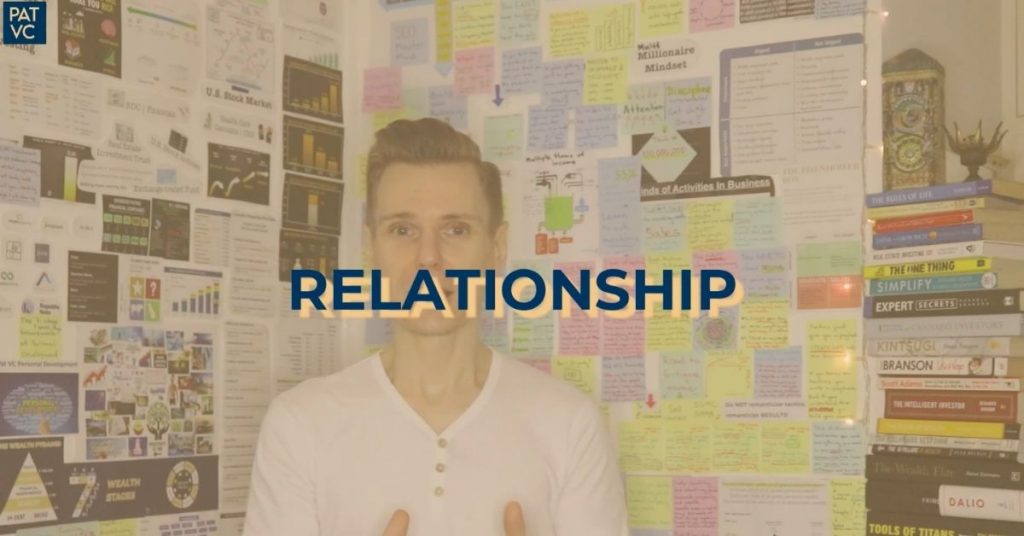 The third human desire is relationship.
For example:
Find a beloved partner or improve a current relationship.
On one hand and in order to trigger it, you think with the end in your mind.
It means you are seeking the result of your core desire.
So you browse dating websites or contact a consultant who would help you and your partner to improve your relationship.
On the other hand, you might sell a physical or virtual product related to people's relationship desires, such as:
or how to raise the first kid with your wife.
Then you leverage this third people's desire which is a relationship because you know, where to find your potential customers.
Of course, there are countless submarkets and niches, so you need to know where your ideal customer is hanging out.
Now It's Your Turn To Leverage People's Desires
In conclusion,
If you buy something you want to achieve one of these three desires.
And the same applies if you want to market your products or services because you must be aware of which of these three core desires your product fit.
So your takeaway is this:
"When you market your product or service, focus only on one desire to make people believe in one thing only. And the same applies when you buy something for yourself. Think about what is your desire and result you want to achieve."
Does it make sense?
Now, what was at least one golden nugget in this blog post you learned?
What is your desire?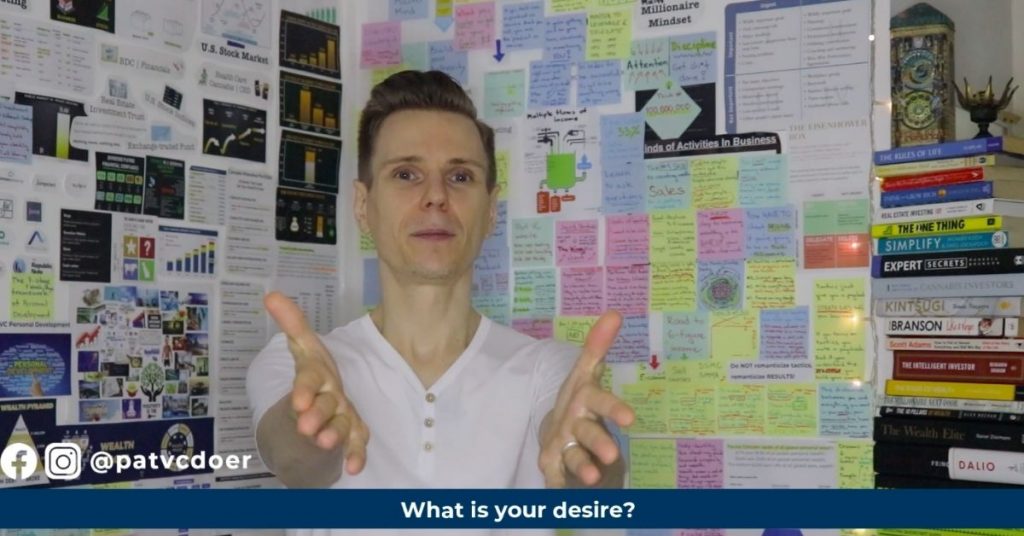 Leave us a comment below.
Remember, at the Pat VC 7 Wealth Stages framework, we are here to create the movement of prosperous Doers to build your professional and personal growth.
And before you go, here is the series of The Doer Leverage Strategy:
Thanks for reading or watching and I will see you next week.