The truth is, I couldn't have found a valuable user review of the Real Estate Investing 101 book, which by the way a few years ago aroused my curiosity in building a real estate portfolio.
Therefore, I believe it is a must-have beginner's book and in a while, you will understand why.
Meanwhile,
I welcome you to the Pat VC's community where obscurity doesn't exist.
After all, today's topic belongs to the wealth stage called Execute 7 Powerful Book-Ideas.
And I can hear you now what you may be saying about reading.
For that reason, I need to remind you of the following success path potential from being a Dreamer to a high Achiever.
Dreamer – Reader – Doer – Action Taker – Leader – Achiever
In fact, I talk about it in this blog post How To Invest In Yourself To Open Up Countless Opportunities. You can also watch video after opening it.
So what does it tell you?
It simply means…
For that reason, this topic can be the goldmine that you may have been looking for.
And I want you to pay attention to the word "execute" because it's not just reading and putting it off.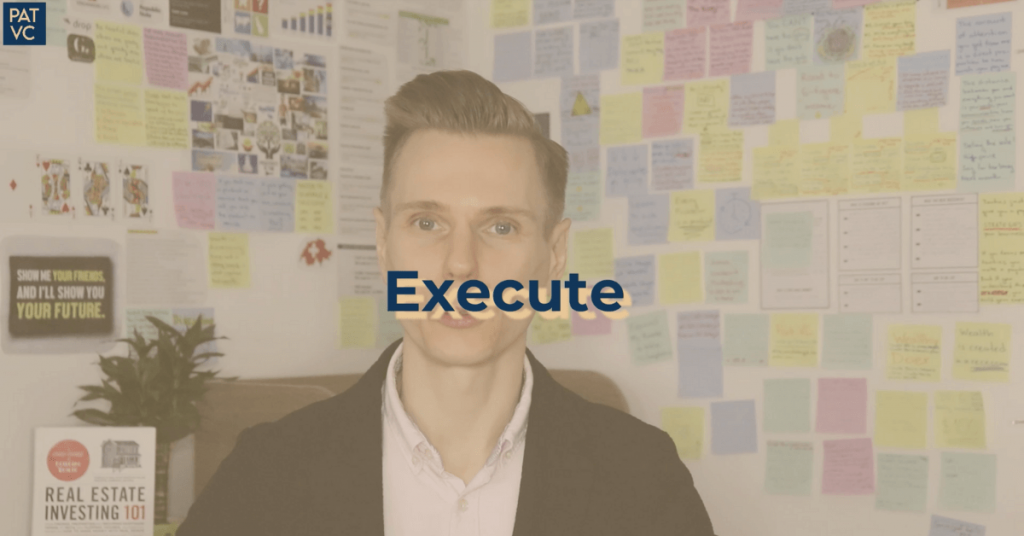 Look, my mission is to bring purpose and clarity to your life and show you what is true wealth.
Because true wealth is holistic wealth.
That's why I created 7 Wealth Stages.
Introduction To Real Estate Investing 101 Book
Now, in the first place,
If you expect an in-depth real estate investing course, don't read this blog post.
Because this is about the real estate investing 101 book review with 7 strategies to start building your portfolio today.
And I split it into two parts.
Today's part one is focusing on residential rental properties.
Because…
But before we get started, this is your Doer execution time to support the Doer's community.
So go now ahead and doerly pat this Subscribe button with the bell icon to get notified on YouTube.
Also, subscribe to the Pat VC's community of Doers where obscurity doesn't exist.
Did you do it? Ok, great… I believe you… 😉
Because every week you will receive one proven strategy within the seven wealth stages of life.
With this purpose in mind,
let's talk about the Real Estate Investing 101 book and 7 idea-strategies to execute today.
7. Understand Top 5 Reasons To Invest In Real Estate
The first thing to understand here is that property is illiquid a.k.a a hard asset.
It means you can't immediately liquidate it into cash.
But if you are a long-term investor, understand market cycles and the power of compound effect, it won't nag you because of the following top 5 reasons.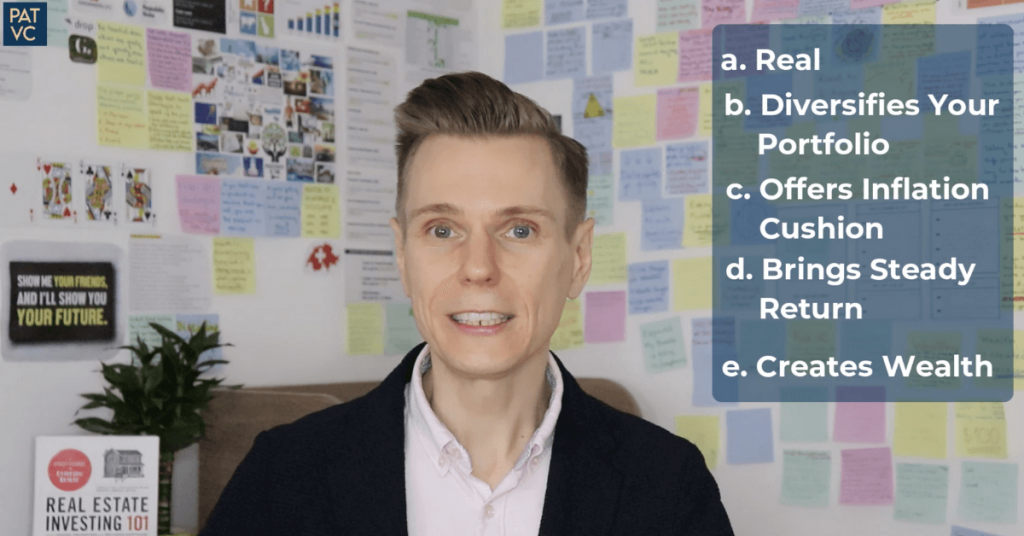 a. Property Is Real
It consists of:
bricks,
walls,
steel,
decoration,
stones,
plaster,
flooring,
roof,
chimney…
yes it is real, so you can touch it, smell it or feel it…
And you have full control over it.
b. Real Estate Diversifies Your Portfolio
Look, diversification is a crucial investment strategy.
For that reason, you may diversify across residential or commercial properties.
Or if you don't want to own it, there are other categories.
Of course, it is essential to study and go deeper into them, but the point here is you have limitless options to diversify your portfolio.
c. Real Estate Offers Inflation Cushion
Listen,
$1,000 today purchases more than it will ten or twenty years from now…
It means purchasing power decreases.
So first, you have to protect your money.
Second, let money work hard for you to cover the inflation rate and much more.
d. It Brings Steady Return
It means a real estate asset is actionable, productive that brings regular cash flow into your pocket every month practically forever.
Moreover, real estate appreciates over time.
That said, if you hold it as long as possible, your net worth will grow.
e. Real Estate Creates Wealth
The truth is, it doesn't happen overnight. It might take decades or generations to build wealth.
So it's only up to you to decide whether you want to have let's say one property or build a legacy for generations in your life.
What would be your decision?
Leave us a comment below…
Now, let's talk about another book-idea strategy to execute today from the Real Estate Investing 101 book…
6. Master Key IDEAL Advantages That You Won't Get With Any Other Classes
So what does it exactly mean when the book says:
Real estate investing is IDEAL?
It is an acronym that has circulated here for decades.
And it explains several ways how you can accumulate and grow wealth.
These ways are:
Income
Depreciation
Equity
Appreciation
Leverage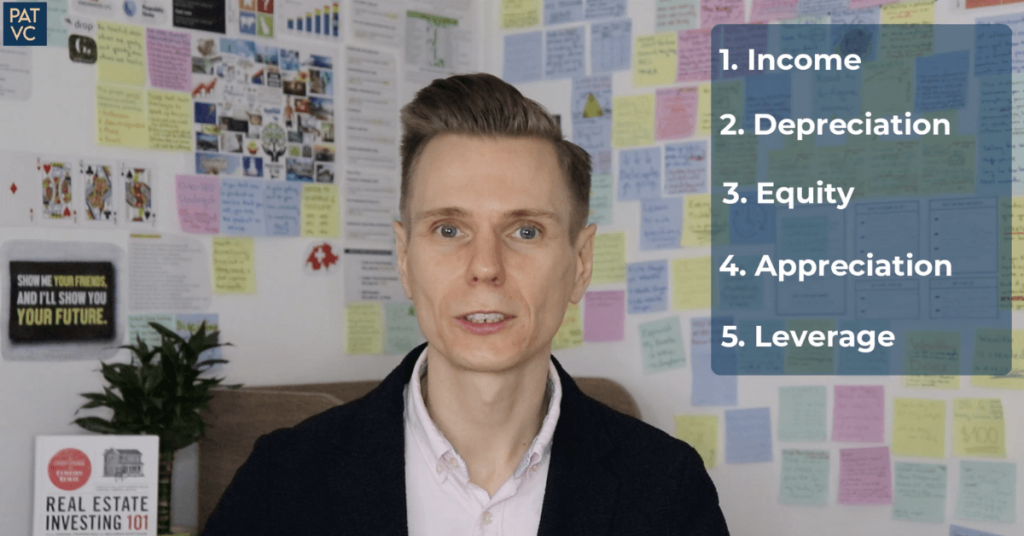 As you can see, that's the reason why real estate investing is IDEAL.
Because these five criteria will help you accelerate your wealth-building strategy.
The next idea-strategy to learn is…
5. Always Be Aware Of 4 Factors That Affect Real Estate Investing
Every type of investment has its market cycle.
It could be bonds, commodities, gold, stocks, so do real estate.
Usually, when you buy your home, you don't take attention to it.
But when you are a property investor, you need to understand the following four factors.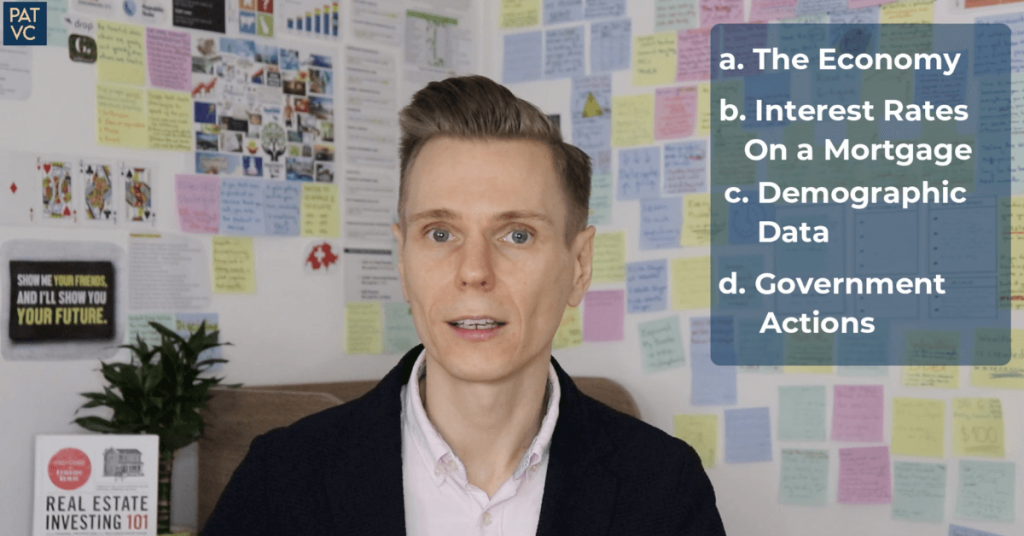 …which in every country is rising and falling.
The problem is that it isn't predictable.
But if you study it, you will find out that each cycle has four stages.
Expansion,
Peak,
Contraction,
and Trough.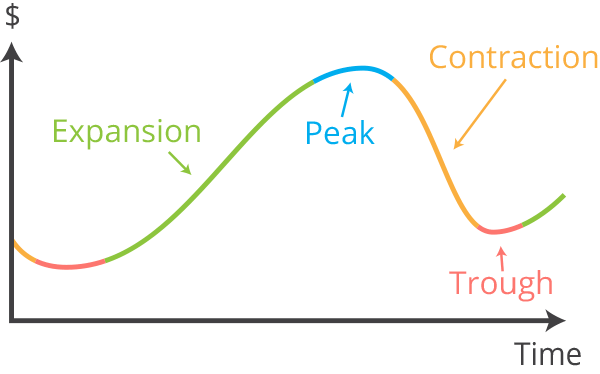 And when you understand it, you become a professional investor because of your well-timed investment decision.
The other three factors are:
…that allows to make a wise decision on what type of property to buy.
…that practically have an enormous impact on demand and supply and ultimately on property values.
And it leads me to the fourth idea-strategy of the real estate investing 101 book…
4. Before You Buy – Do Your Homework On Each Deal With Strong Profit Potential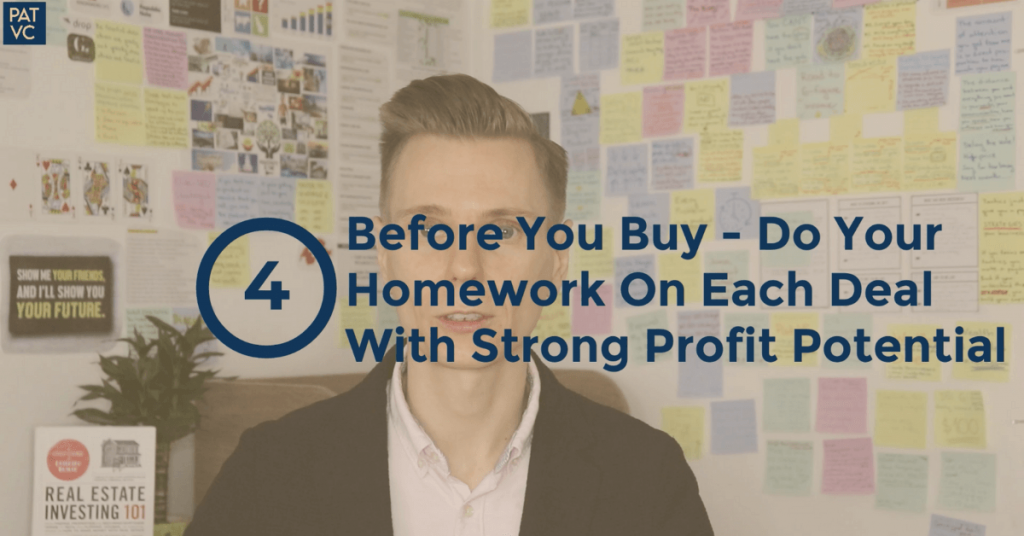 The first question may be, what type of real estate do you want to invest in?
Residential? Commercial?
The first thing here must be remembered:
Therefore, you need to put together a game plan.
You have to know your:
criteria,
requirements,
market,
financing,
price ceiling,
strategy on what you intend to do with those properties,
risk tolerance,
and exit strategy.
Most importantly, know how to calculate your return on your investments.
For example, what is gross and net operating income, cash flow, and so on…
It simply means you have to prepare your plan and do your homework thoroughly in order to be always cash flow positive.
3. Put Together a Team To Maximize Your Success
So in this step is the right time to take action and start executing.
This was the first actionable step in how I got started.
I began developing a long-term relationship to put together a core team that comprises: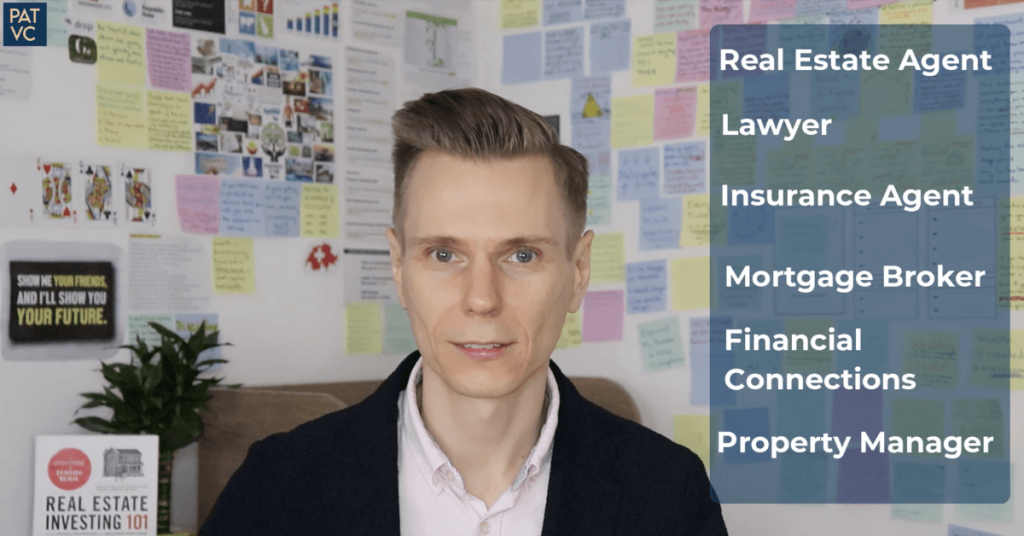 Real estate agent,
lawyer,
insurance agent,
mortgage broker for traditional financing,
connections to other financing methods such as private money or hard money lenders,
and of course a property manager with a handyman on demand.
You see…
One of the most important Book-idea strategy that you need to learn and always pay attention to is…
2. Reliable Tenants Build Your Wealth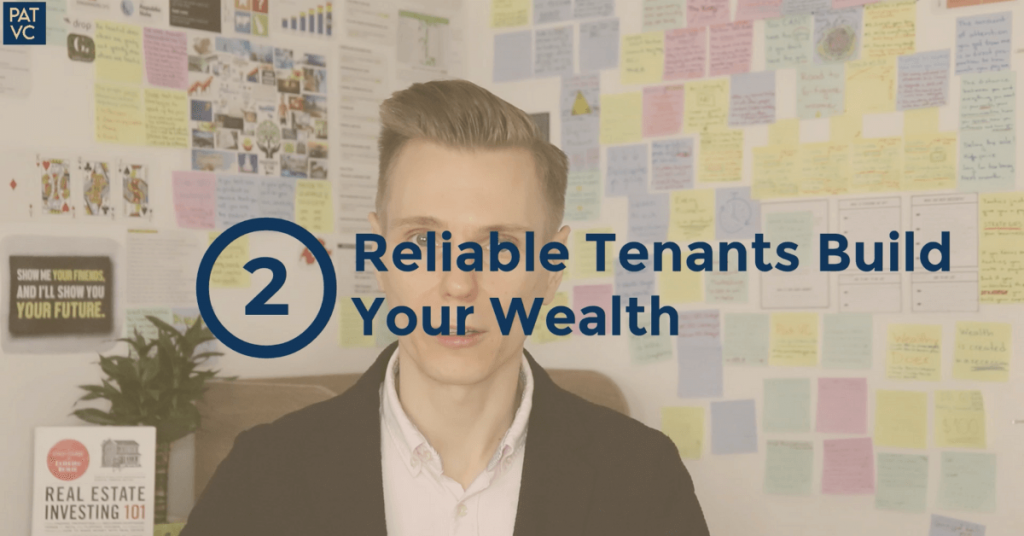 This is big, bigger than you may expect.
I already stated in my previous video 7+1 Compound Interest Investments That Multiply Your Wealth the following fact and I want to reiterate it.
But I know what you may be saying now…
"I don't want to deal with tenants and being a landlord."
Listen, neither do I.
For that reason, I built my dependable team to do the job.
So as a professional property owner or real estate investor, you need to delegate.
Remember:
Finally,
the last book-idea strategy of the Real Estate Investing 101 book is…
1. Learn To Pay Fewer Taxes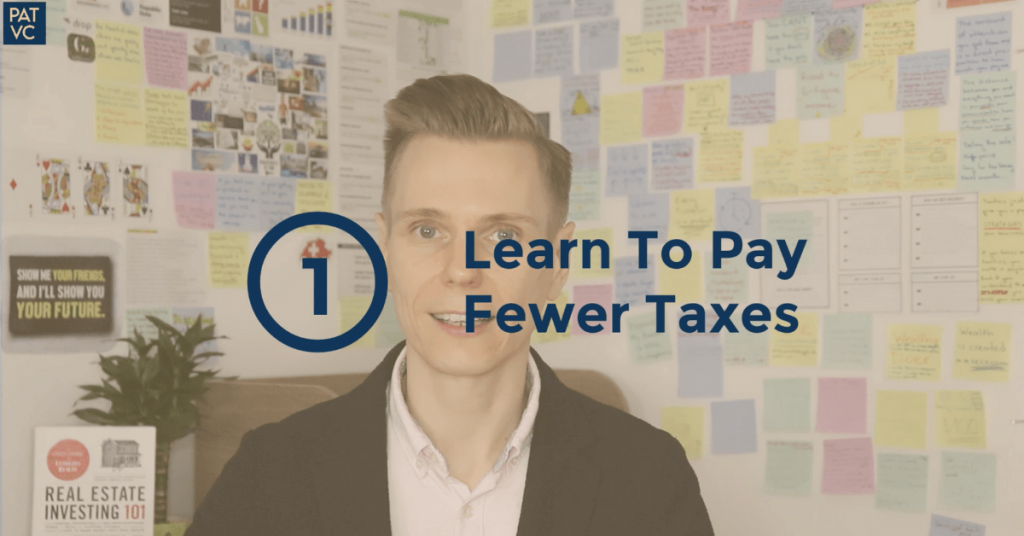 Equally important is that your investment not just produces profits, but taxes will gobble up or slice it significantly if you don't have a proper tax education.
For example,
I try to understand more about property taxes on the market where I have my portfolio. Because there are several tax exemptions or special real estate tax rules to pay fewer taxes.
So as a result, I add to my dependable team another key team member, which is a CPA or certified public accountant with rental property experience.
So I recommend doing your own research within the market where you invest and be fundamentally familiar with tax rules that will help you keep more money to reinvest.
Because in every country there are many loopholes to take advantage of if you know where to search for the right of legitimate advice.
Time to Execute Massive Action With Real Estate Investing 101
To conclude this video,
The best part of real estate is that it frees up your time because when your portfolio is large enough, it covers your expenses.
So if you've been obsessed as I was to find strategies for getting started in real estate, I highly recommend picking up a copy.
And it means that the Real Estate Investing 101 book is excellent for beginners.
Because real estate is a proven wealth generator to build true wealth.
And ultimately true wealth is holistic wealth.
Would you agree?
That's why I created the 7 Wealth Stages.
Last but not least, Subscribe to our Pat VC channel and doerly pat the Like button to give our video more exposure and love from the YouTube algorithm.
And don't forget to hit the Bell notification because every week you will receive a video within the 7 Wealth Stages of life.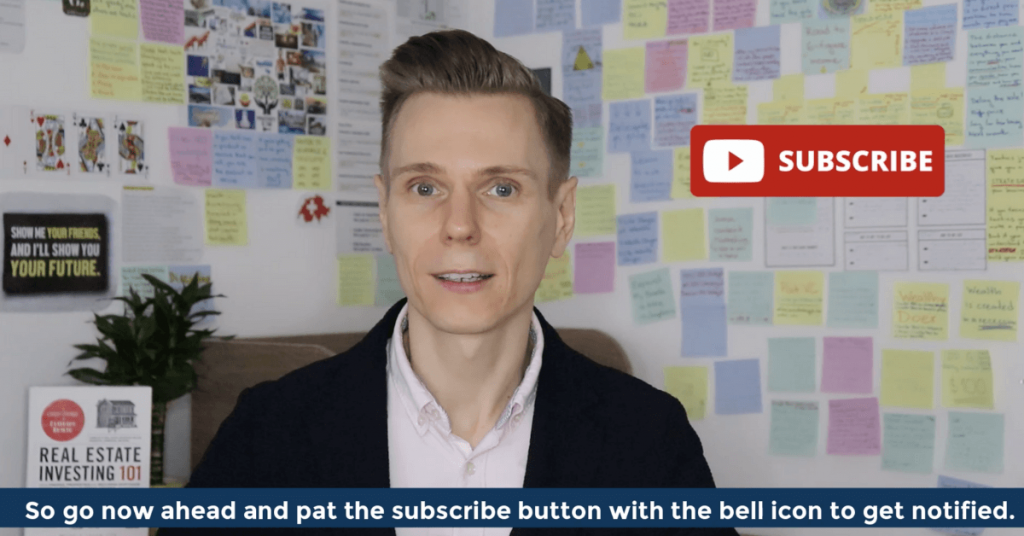 So keep your powder dry because part two Real Estate Investing 101 book review will be about investing on the side and about new trends in real estate to build your wealth.
Because I invite you and I want you to become a Doer.
Thanks for reading or watching and I will see you next week.