If you agree with me that leverage creates wealth, then we need to talk seriously about how to respect other people's time.
Meanwhile, I want to welcome you to the Pat VC channel where obscurity doesn't exist.
Today's topic is part of the wealth stage called Learn To Leverage Other Skills.
In fact,
during my transformation time abroad, I've been obsessed with finding strategies for building wealth and discovering the prosperity of well-being.
That's why I created the 7 Wealth Stages.
And these stages guide you toward Financial Well-being a.k.a Holistic Wealth.
Now, in my initial video within the Learn To Leverage Other Skills stage, I mentioned, I would create a series of videos about Doer's Leverage Strategies.
To remind you, the first Doer Leverage Strategy is Other People's Experience.
And in today's second leverage strategy, I want to talk, especially to Doers like you, who commit to creating wealth.
Introduction To Respect Other People's Time
Remember this:
True wealth is holistic wealth.
It is a generational wealth and legacy.
And when I keep studying successful people in-depth, there is always a common pattern when it comes to leverage strategies.
Most importantly, they prioritize:
and respect other people's time.
But before we begin,
I respect your time watching this video.
Therefore, I would appreciate it if you respect my time to support this channel by patting the subscribe button with the bell icon to get notified.
Because in this way, you will receive weekly one proven strategy within the seven wealth stages of life.
With this purpose in mind, let's talk about respecting other people's time.
Why Is It Important To Respect Time?
At first, I want to emphasize something very crucial.
Since last year, I can't really stress more how important this is for me, so do for you.
What I mean is to respect the value of your time.
And by the same token also other people's time.
So why is it important?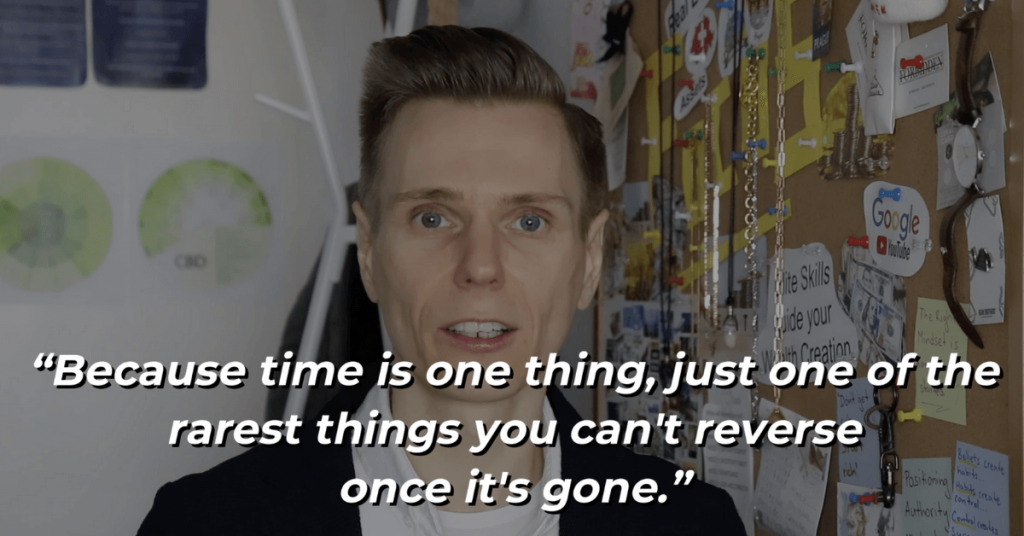 And as soon as you realize it, and start using your time wisely, it is the utmost ingredient that is a reflection of your:
well-being,
wealth,
and overall of your holistic wealth in your life.
And I want you to realize that there is no better moment being mindful than right here and right now.
Just think about it for a moment.
When you wake up, these are precious minutes of embracing yourself and appreciating the time of your existence.
And this is the right time to appreciate and respect other people's time in helping you build your business, your investment.
Or respect deeply your:
wife,
husband,
close family members,
and inner circle of your friends.
Would you agree?
Isn't it truthful?
Remember the following Doer's affirmation:
Sounds rational?
Good…
Because now, it leads me to the part about how to leverage other people's time effectively.
Leverage Other People's Time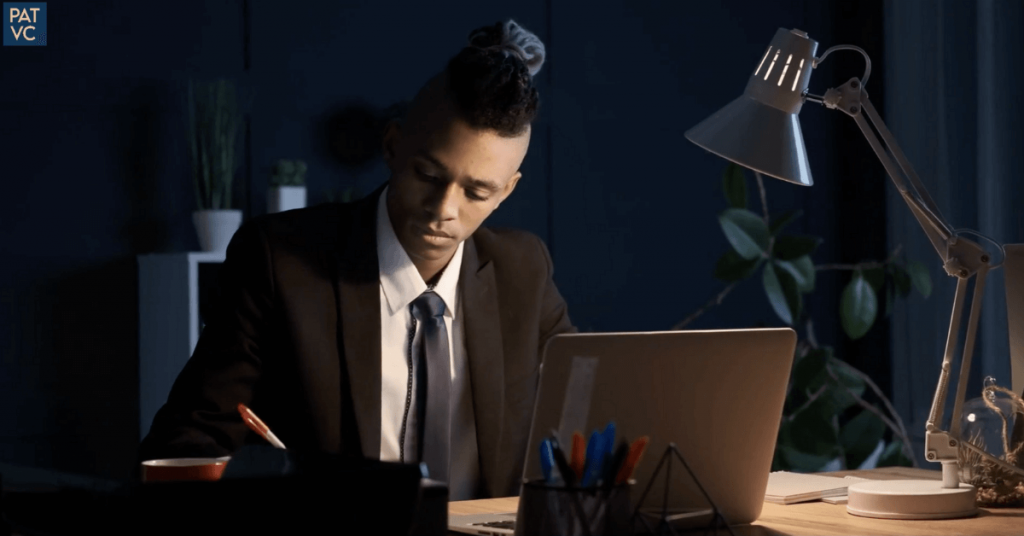 Listen, your key to success is to focus on:
urgent;
and important tasks.
In the second place eliminate not urgent and unimportant tasks.
What I mean by that is this…
If you don't have enough time or you are drained of doing some tasks due to a lack of skills, the solution is to delegate it to someone else.
And that's the power of leverage, which is Respecting Other People's Time.
But next to that, you also need to understand what it means to waste other people's time.
What Does It Mean To Waste Someone's Time?
It includes:
unnecessary calls,
useless WhatsApp messaging,
gossip in an office…
Or needless meetings that lead to no execution, which is completely a waste of time.
Let me share with you a few examples of wasting someone's time.
Top-notch Doctors
They charge fees when you don't show up to your set appointment.
But they are absolutely right because of their valuable time.
Unfortunately, it seems to me that the majority of poor and middle-class people don't get it.
In other words…
Or another example…
Decision-Making Meetings
If you were late or missed an influential business meeting, which could have devastating consequences without your presence.
Think about this impact for a moment…
On the positive side, meetings or phone calls that keep projects rolling forward, are the right use of time.
Or appointments that are related to your financial well-being and holistic wealth.
Listen:
Would you agree?
Because it boosts your:
credibility,
reputation,
and trust.
Simply said, it shows that you respect other people's time.
Now, let me give you my example.
Pat VC Team Organization
At Pat VC, we deeply respect other people's time in our team, which currently consists of two people.
Besides me, the crucial part of our team members is a creative lead editor who stands behind all those graphics and titles.
And the next one is a video editor who cuts out and trims all making mistakes and redundancies.
Sooner or later, we are going to add another team member who will promote our videos and blog posts.
In addition, Pat VC includes other businesses, such as Pat VC Real Estate.
And openly, I mentioned other team members in the video Real Estate Investing 101 book review.
That being said,
as you can see, we leverage and respect other people's time and we build long-term relationships first. I treat them like a precious gem in order to reinforce our partnership.
So as a Doer and Leader, you need to set the bar so others follow the process.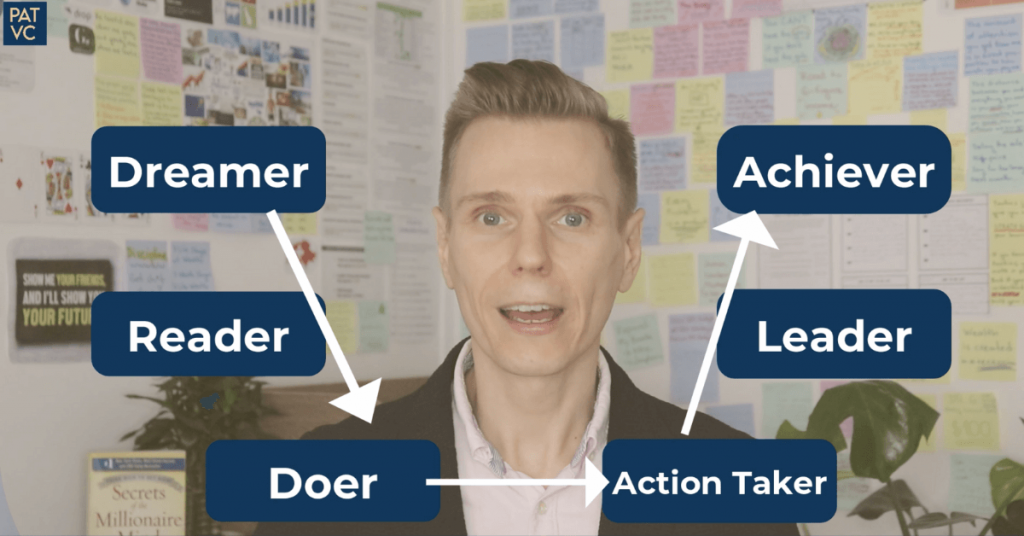 And one more thing,
while talking about respecting other people's time, the next big effort was starting a business with a friend I met two years ago.
Listen, it took two years to synergize our thoughts.
Because we've respected other people's time.
I respected his time, and he respected mine to understand our passion and the direction of building something meaningful that would help countless people.
Time To Take Action And Respect Other People's Time
To conclude this video,
even if you don't realize it, sometimes you disrespect other people's time.
Or in a worse scenario, you waste yours and their time.
Unlearn it and don't repeat this mistake over and over again.
If you should remember just one thing from this video, get this.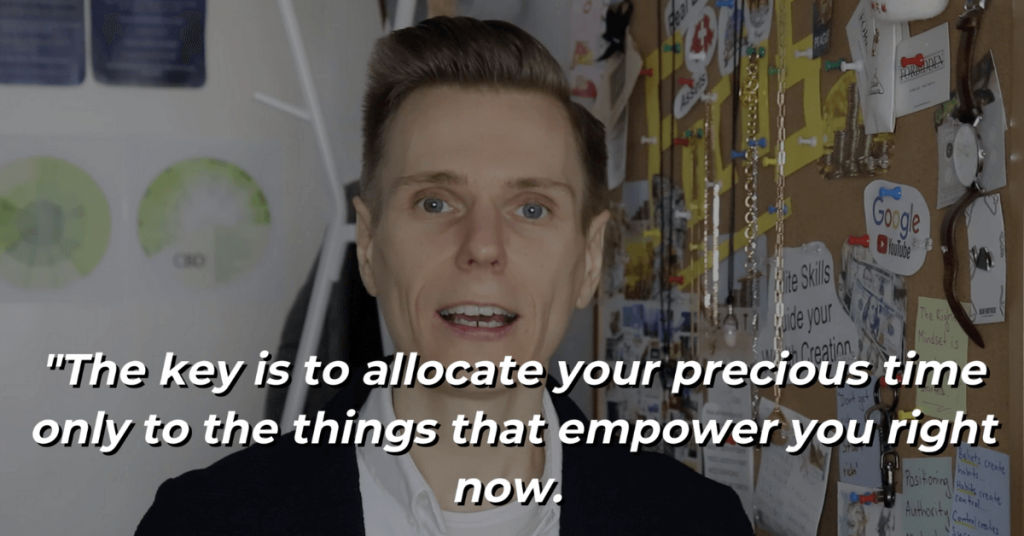 So first, to help you organize your direction, I recommend reading or watching a video called How To Build Self-Discipline.
Second, I want you to implement into your daily schedule the Eisenhower Matrix.
This strategy will help you organize your tasks and divide them into four boxes that are:
urgent,
important,
not urgent,
and unimportant.
And once you have done it, come back to this blog post and leave us a comment below to prove you are a true Doer that is hungry to grow and thrive.
Because when you understand the eternity of holistic wealth and its legacy, you will force yourself to escape your comfort zone.
For that reason, I created the 7 Wealth Stages that help you overcome scarcity and recondition you to prosperity.
And by prosperity I mean Holistic Wealth.
As always, doerly pat the Like button to give our video more exposure, support, and love from the YouTube algorithm.
And don't forget to Subscribe together with the Bell notification because every week you will receive a video within the 7 Wealth Stages of life.
Meanwhile, would you like to watch or read other parts?
Here is the list…
Lastly,
Click HERE to subscribe to our growing Doer's community newsletter.
Because I invite you and I want you to become a Doer.
Thanks for reading or watching and I will see you next week.