In a short while, I'm going to plant in your mind enabling beliefs of small online business ideas where to invest your time and effort.
For that reason, today's topic is part of a stage called Invest To Grow Wealth & Business.
Undoubtedly, on the internet, exists countless best and small online business ideas for beginners to start immediately.
But when you skim through dozens of them, you may feel overwhelmed at the end of the day.
So I've chosen 7 that we've done and do.
It means the list of small online business ideas you are going to explore here isn't unique.
Because there isn't a reason to find something special.
But it's about picking those that resonate with you and stick with them.
All right?
So with this purpose in mind, let's talk about 7 small online business ideas to invest your time and effort.
7. Sell Consultation Of Your Elite-Income Skills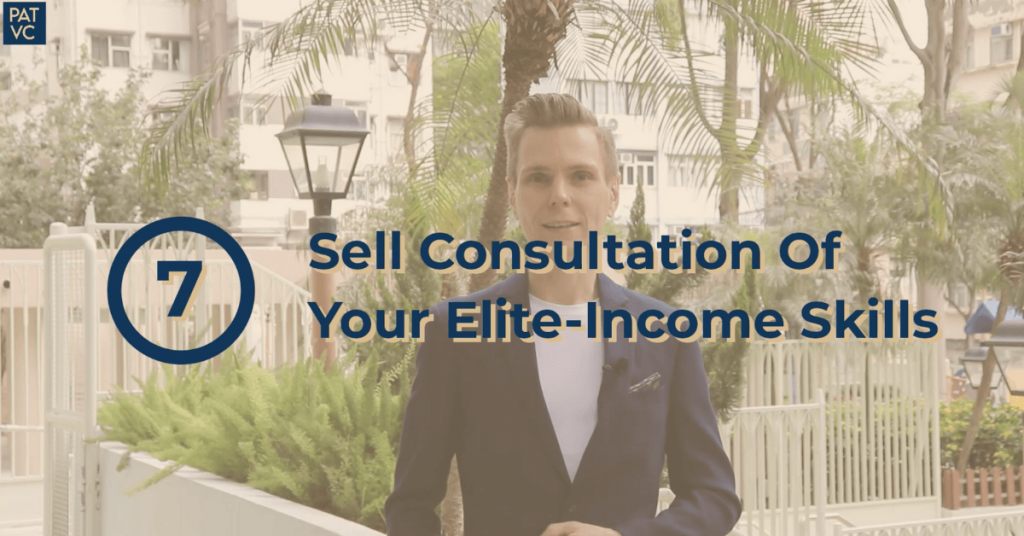 This is the quickest way you can start generating income.
The advantage is, no cost, no investment required, and you can practically begin immediately.
Certainly, it is not as easy as it sounds, but let me give you an example.
I've built my career on SEO skills that allowed me to travel to Asian countries ten years ago.
And when I got started, I bought several books and learned how to start consulting.
Now, there are two fundamental differences for you to understand.
Whether you want to only consultant clients and let other people do the job.
Or you want also to handle the clients and execute tasks.
And I was on both sides.
But the more I executed tasks for clients, the more frustrated I was because I couldn't scale it.
The reason is, it gobbles up a lot of your precious time.
Or my Wifey is a café & tea business consultant managing a few clients.
You see, the array of consulting is endless, so pick wisely and learn more in-depth.
Either way, it is a perfect way to test the water and communicate with clients.
6. Create Digital Assets Such As Products And Online Courses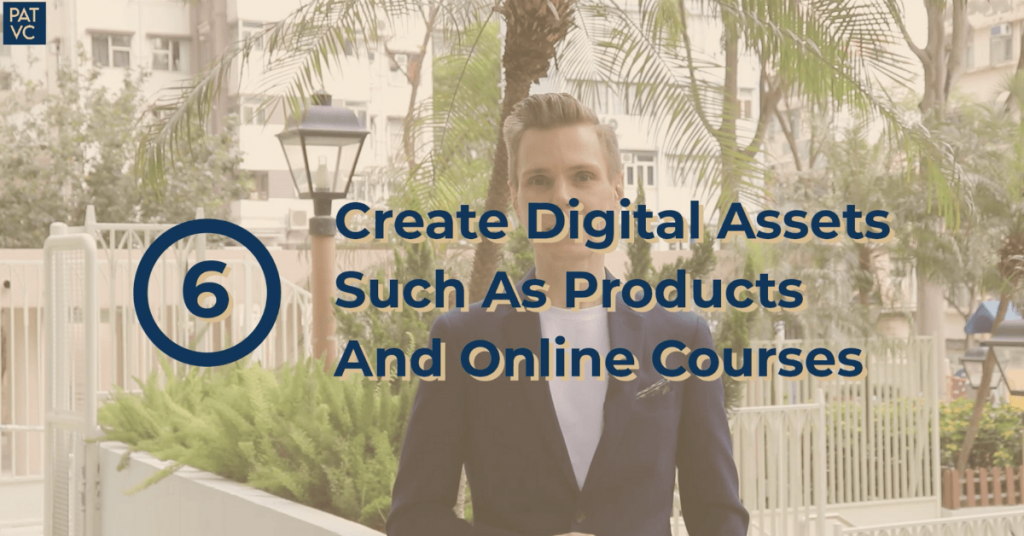 It means you like and enjoy sharing what you learn and DO.
And in my opinion, it is one of the best small online business ideas to invest your time and effort.
The catch might be to find out what you are good at.
So, to determine your direction, consider the following question's checklist.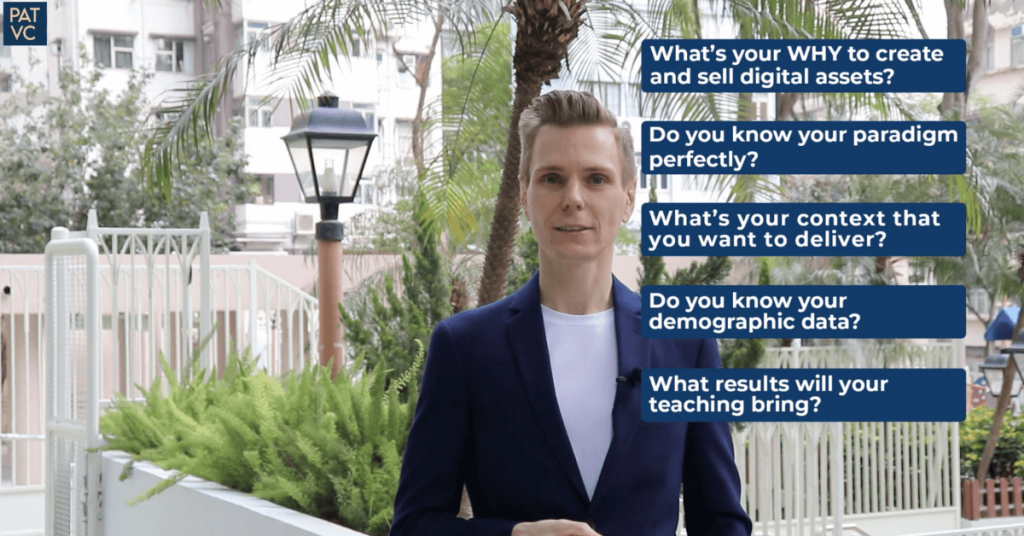 What's your WHY to create and sell digital assets?
Do you know your paradigm perfectly? It means your subject and pattern you want to teach about.
What's your context that you want to deliver? It means, does it have flow, process, system?
Do you know your demographic data?
What results will your teaching bring?
So if you can determine answers, then go ahead, grab a camera and create a course.
5. Ecommerce Dropshipping Business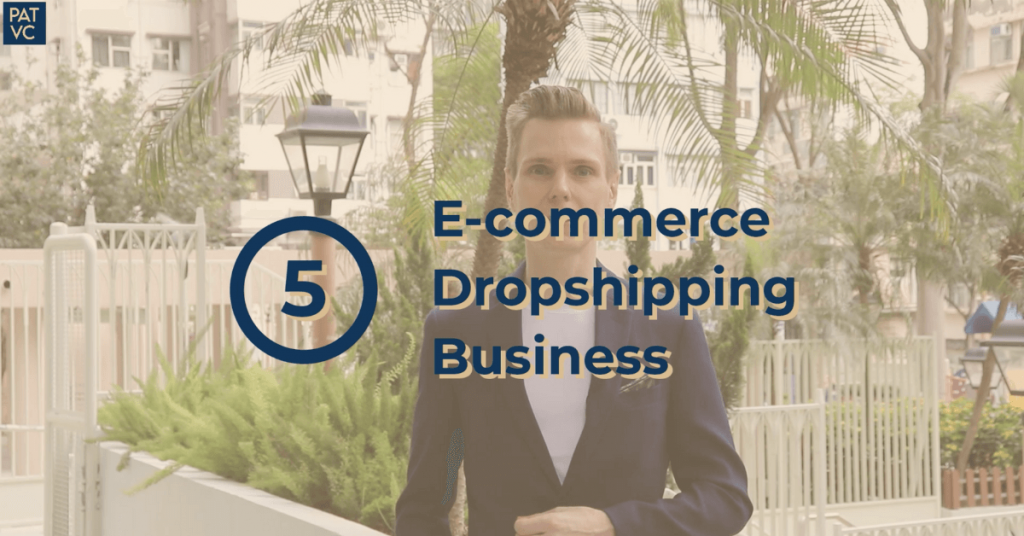 Ecommerce has always been one of the best small online business ideas on the internet.
And it has skyrocketed, especially in 2020.
I used to work at an ecommerce software development company for over four years. My role was to market and sell three cloud platforms to potential clients.
However, dropshipping didn't exist.
At that time, it was only possible to launch e-commerce marketing startegy with digital or physical products.
It meant you had to buy products or manufacture them in bulk, store them somewhere, then pack and ship.
And it was difficult to handle all these things on your own.
But today it's easier for you to start this small online business idea called dropshipping.
To find and test your niche, test a couple of suppliers, and build your ecommerce dropshipping with Shopify.
Or if you prefer WordPress, there is an AliDropship plugin that automates everything.
For example, I created three years ago an e-shop that even today sells T-shirts in the cryptocurrency niche.
Look, you don't have to make 6-figures immediately or have high expectations to become wealthy overnight.
It won't happen, anyway.
Remember, this was just a basic description, but a great idea to test the water.
4. Ecommerce Print-On-Demand T-shirts, Notebooks, Greeting Cards, Posters, Or Any Prints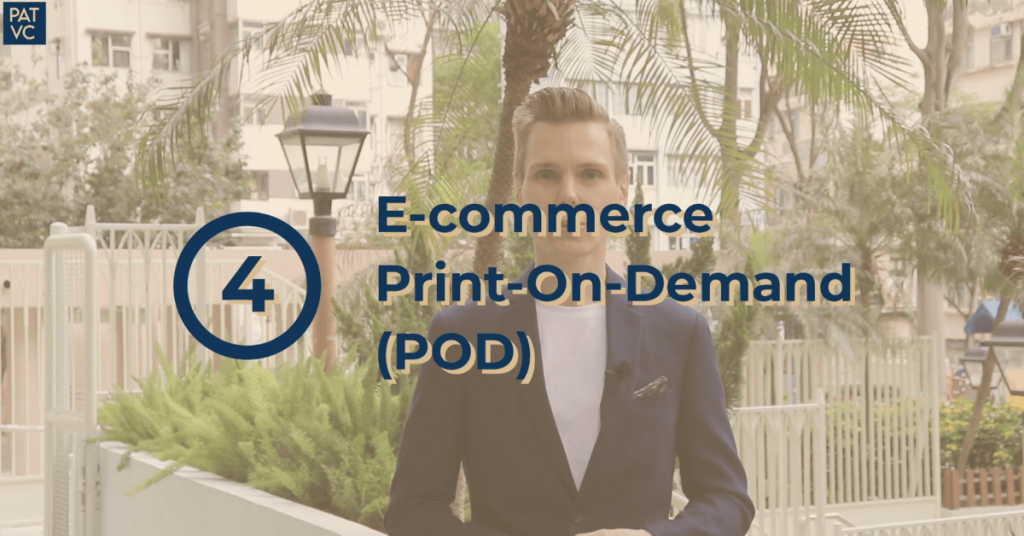 Ecommerce print-on-demand is also part of the dropshipping business model.
Your inventory is only a digital file that might bring you 5, 6, or 7 figure income.
It isn't difficult to set up, and everything can be done with Shopify.
Although to start this small online business model, you must be aligned with the following framework:
Your beliefs – it means you must have a growth mindset to start your niche. Because if your intention is only to make money, it won't work.
After that, when you believe in your niche, and you analyze the market, you must design it. It means finding and hiring a professional designer is the key to your success.
Next, the most important part is marketing and selling your products. But luckily, this is basically the only way you must master it. Because everything else is handled by the print-on-demand company.
Lastly, you stick strictly and firmly with your strategic daily and weekly operations schedule.
You see, as soon as you follow this simplified framework, you will be ready to go.
3. Start Off a Blog To Master Copywriting Skills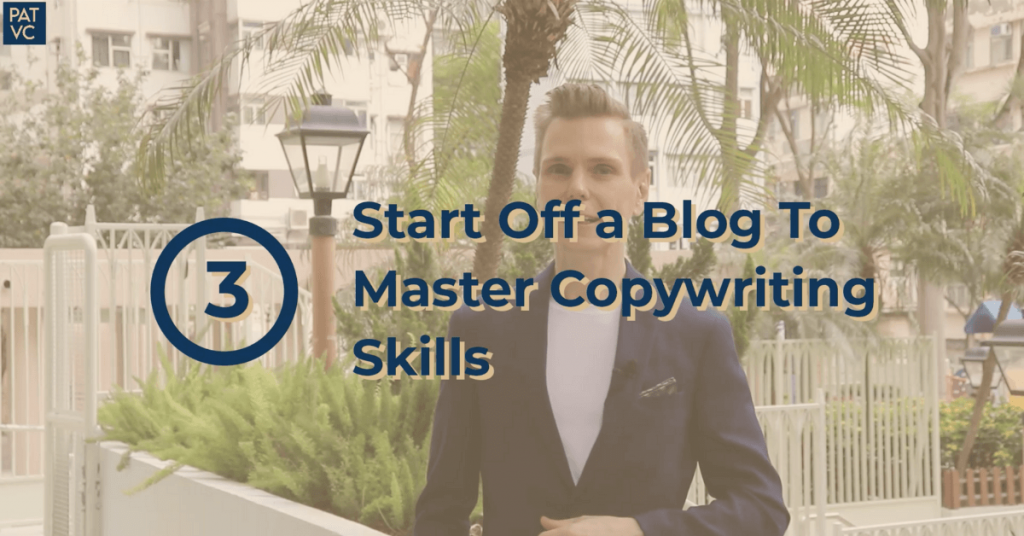 If you want to dominate your niche, let's say in your ecommerce dropshipping store or building your personal brand, you must create content.
The best way to start off is the old-fashioned way, which is your own blog.
Listen, when text-based or video content is structured strategically, it will create a "search asset" to attract leads from search engines such as Google.
And ideally, those leads convert to paying customers.
But the most important part is mastering copywriting skills.
This is how I improve every day because copywriting sells your products or services.
In other words, to persuade leads to buy your products or services, you need to know what words to use, and where to place them.
And there are several areas where you can dominate with copywriting.
You can concentrate on ads or organic social posts.
Besides, it could be newspaper columns or email marketing.
It's all about using the right words in the right sequence and targeting the right type of personality.
In my opinion, it is one of the best small online business ideas you can start off right now.
2. Write And Sell Your Own Book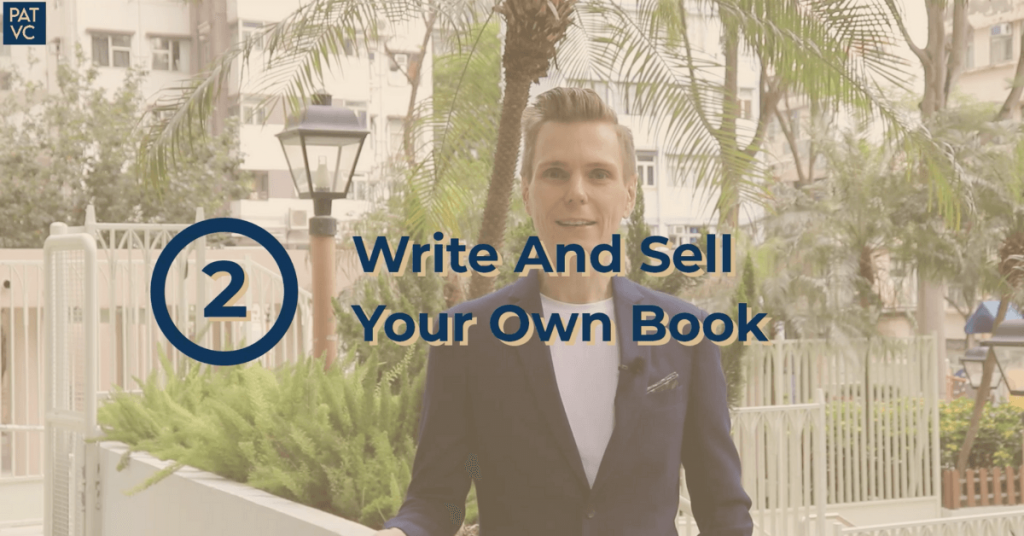 It is a certain thing that as soon as you write content on your blog or other platforms, you will desire to position yourself with your own book.
Now, you won't probably be Stephen King who has sold more than 350 million copies.
After all, you will become an author. And when you look at the word author, it is about authority.
So think about how powerful it is.
And when you have your book, you can give it to your potential clients instead of business cards.
Because everyone throws business cards away, but books?
When was the last time you threw the book away? I bet you never…
Currently, I'm almost finishing the first draft of my first book about self-development.
Because I've observed if you want to climb up to the next level and not stay average, you must develop your mindset first.
After all, a book can be repurposed into:
a digital course,
into a short blog post,
quotes,
snippets,
or PDF.
Also, it can be audible and you can sell it in many ways.
So go ahead and start writing and then self-publishing…
And the last small online business idea to cover in this video is…
1. Build a Personal Brand With an Audience To Monetize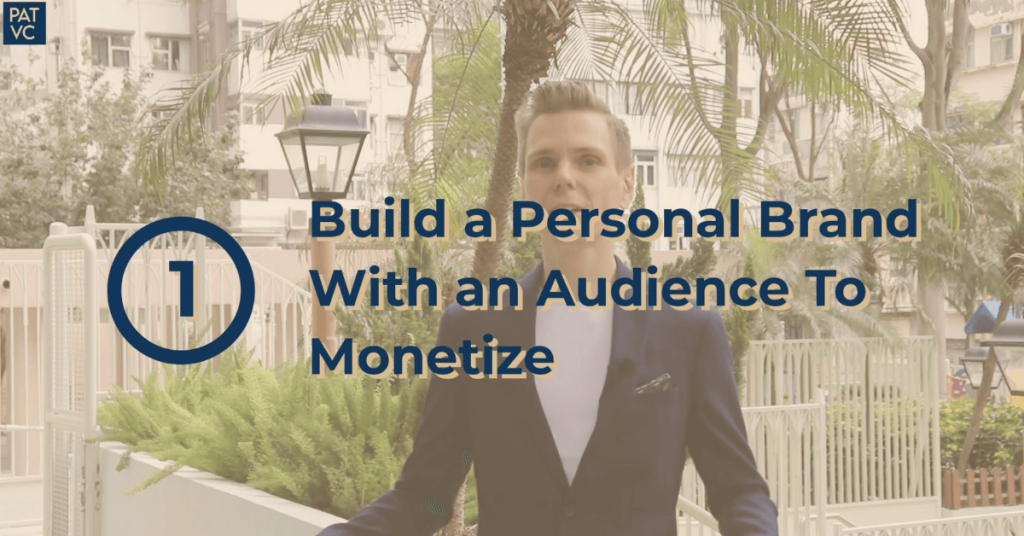 This is a vital step if you are serious about building long-lasting sustainable positioning with your brand.
It means it is one of the best small online business ideas to invest your time and grow.
But it is a long-run process because capturing attention takes time.
In other words, it's all about building your fan base first.
Because…
Remember this:
Your brand is your highest long-lasting ROI asset.
And as soon as you gain recognition, then you monetize your audience.
But be careful here, because it cannot happen very early and it cannot happen too late.
Does it make sense?
Remember, people often quit because it is a long-run process.
But when you understand the power of a personal brand, it is one of the best small online business ideas to get started and grow it into a successful company.
Now Is Your Turn To Choose The Best Small Online Business Ideas
To conclude this video,
At Pat VC, we implement and execute every idea in this list.
And I could extend this list to twenty or thirty ideas, but what would be the point if you become overwhelmed?
Listen, whatever small online business ideas you choose, understand this.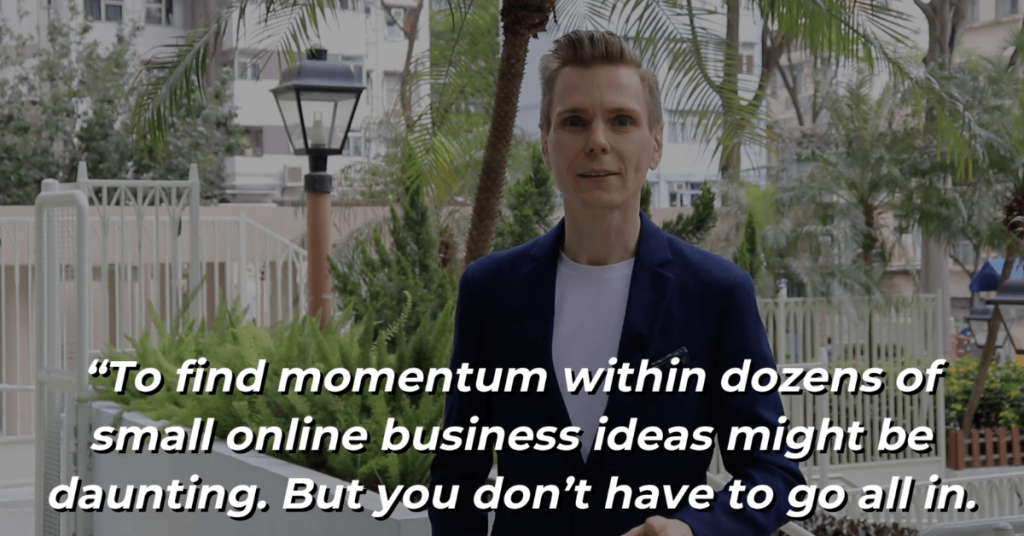 Does it make sense?
Now, what about you?
Have you already figured out your first, second, or third small online business ideas?
Maybe you feel trapped to find the starting point of the first idea that will move you toward prosperity and wealth.
If so, leave us a comment below.
At Pat VC personal and professional development, we are here to show you the direction.
So that's it for today…
And as a reminder, doerly pat the Like button to give us support.
Last but not least,
Click HERE to subscribe to our growing Doer's community newsletter.
Because every week you will receive one personal development strategy that will help you identify your starting point within the 7 Wealth Stages framework.
I invite you to become a Doer.
And I want you to build holistic wealth.
Thanks for reading or watching and I will see you next week.