The good news is if you struggle with budget allocation, you don't have to because, in this blog post, you are going to understand the simple 50 30 20 budget rule. 
In fact, I used this rule for a while but once my circumstances changed, I made many improvements.
But if you are a newbie, this rule is excellent to begin with.
Without further ado let's get started with the 50 30 20 budget rule…
1. Budget Rule 20% – Savings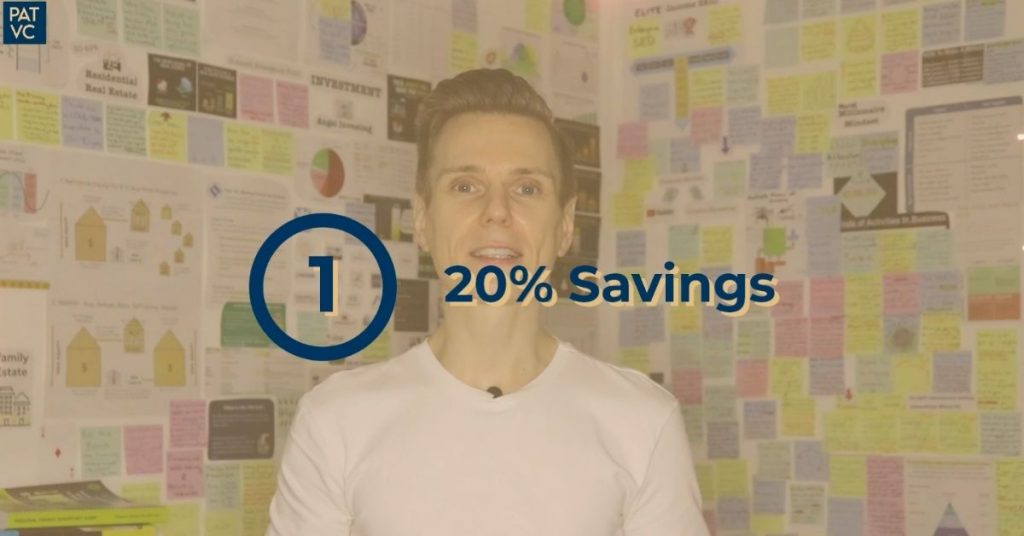 First, let me tell you this.
As you may have already known, in order to save more than 20% of your income, I've been always saying to focus on the two most important factors.
Because in this way, you will be able to save more, invest more, and grow your wealth.
However, while talking now about the 50 30 20 budgeting, as a rule of thumb, if you just get started, is to save at least 20% of your income.
It means to master the skill Pay Yourself First and allocate your budget to several buckets based on your current situation.
How And Where To Allocate 20% Budget
Use this money first to repay high-interest or other bad debt. Speaking of high interest, it could be your credit card because if you don't repay on time it accrues and it is painful once you let the snowball grow.
In addition, it can be other debt such as consumer loans or some high-interest non-institutional loans from non-institutional lenders that are tricky. Either way, focus to repay your debt fast.
It can also be repayment of your mortgage or several mortgages on your real estate investment portfolio to speed up the process.
For example, I relocate right now from Asia to Europe with my wife. And since we've developed an emergency account, we have a budget to set up a new life until we kick off again our earned income.
But most importantly, the part of your 20% must be used for investing as much as you can in yourself, your brain, your skills, and assets that provide monthly drips.
And I talk about it in detail in the 7-Step Brain Budget blog post or video.
Alright?
Now, the next category of the 50 30 20 budget rule is…
2. Budget Rule 30% – Wants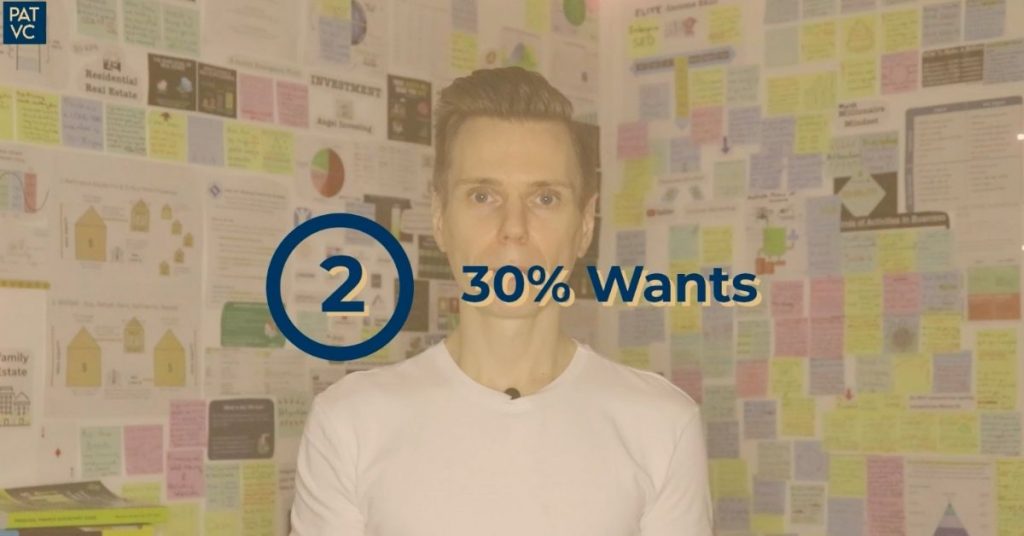 This part of your wants comes in handy when you are in need of indulgence.
However, this category can be very tricky to control.
You may be wondering why.
Because it's easy to go to the shopping mall, visit a couple of fashion shops, and swipe your credit cards.
And by the end of the month, you realize you overspent your budgeting and you are back in the cycle of repaying debts just because you have no control over your personal finances.
So speaking of the 50 30 20 budgeting, as a rule of thumb, your 30% of wants should be planned in the following parts but not limited.
How And Where To Allocate 30% Budget
Extra Clothing – I warn in this part, especially girls and women – you get the point ;). And I'm saying "extra" clothing, not basic clothing which should be part of another category.
Another part is Subscriptions – you may have monthly membership of software you use for your side hustles, it can be yoga class subscriptions or paying high-speed internet connection. I want to mention here, avoid subscriptions that you really don't need such as useless TV programs or services. Go through your list and unsubscribe from all items that eat up your wallet.
Further portion of your wants can be allocated to eating in the restaurants with your spouse, traveling, occasional entertainment, or additional things for your kids if you have any.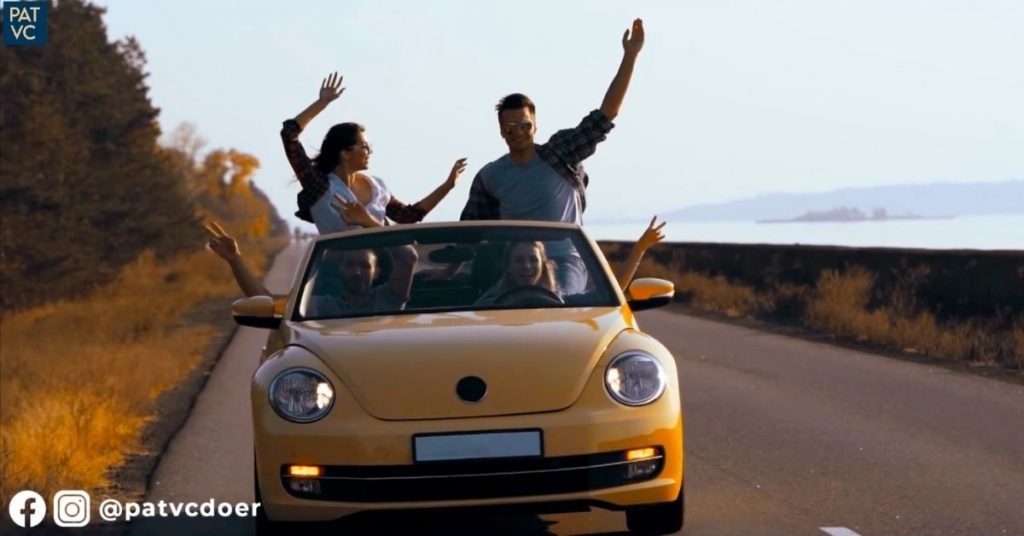 But remember,
"You have to have wise financial literacy to control your wants as it is easy to overspend your budget."
Be smart!
And the last vital category of the 50 30 20 budget rule is……
3. Budget Rule 50% – Needs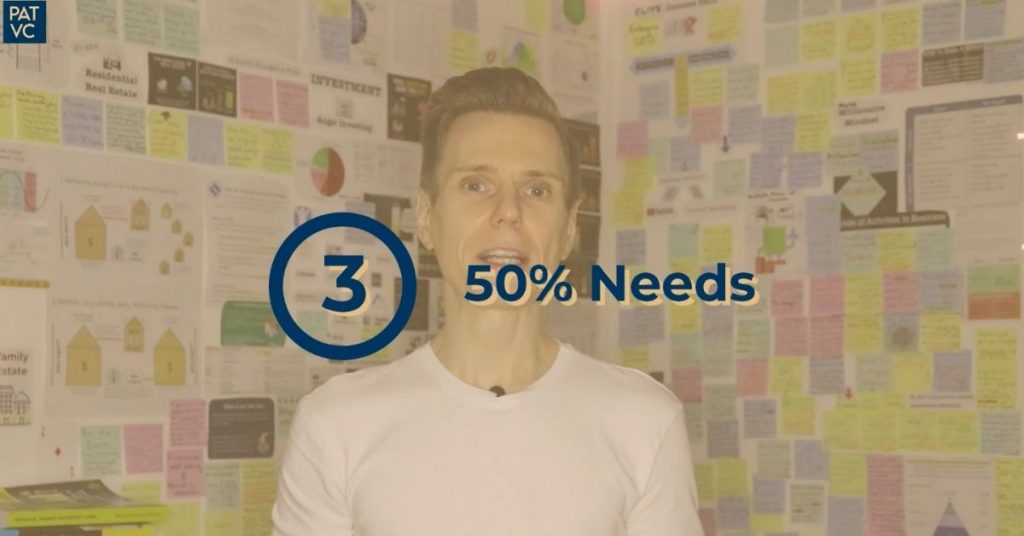 Without a doubt,
These are expenses that you cannot avoid.
Either you have to pay them from your earned income or could be also covered from your income-producing assets that are the best scenario.
But sticking with the 50 30 20 budgeting as a rule of thumb for income earners, 50% of your salary should be sufficient to cover all your needs.
Now, what are those needs?
Do you have control over all items you must pay every month?
OK, let's break them down into the main parts.
How And Where To Allocate 50% Budget
First, it is your place where you live and your housing. Simply said, you want to make sure your home creates an environment where you feel safe and where you find always peace in mind after a whole day working or even when you work at the home office. So making your housing pleasant with furniture, plants, or kitchen utensils is a must.
Next, if you are a parent, your responsibility is to take care of your child or children. It means always keep fresh food in the fridge, ideally seasonal food, and cook at home.
Another key part is your family's health insurance because there are always expenses to it.
In addition, it is about insurance payments of your housing, car, and anything that is needed to insure based on your situation.
Besides, you also want to think about this part, such as minimal loan repayment. Don't be confused with the savings category as this is meant differently. Here it's about thinking of the minimum loan repayment, get it?
And finally, the last items in my mind are transportation expenses plus basic clothing costs. But listen again, it is basic clothing cost so you don't have to buy it regularly but the basic is enough.
Summing Up The 50 30 20 Budget Rule
Establishing 50 30 20 budget rule as soon as possible is critical.
So the takeaway is this:
Does it make sense?
Now, what was at least one golden nugget in this blog post you learned?
Leave us a comment below.
And if you have found value in this blog post or video, I want you to like it and share it with your friends.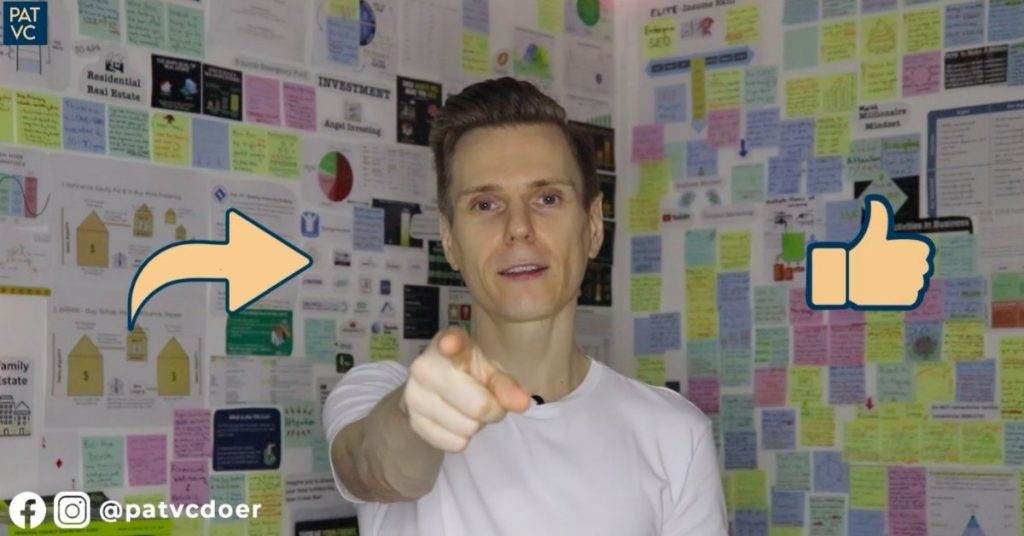 Thanks for reading or watching and I will see you next week.