In the first part of today's topic, which belongs to the wealth stage called Build Wealth With Elite-SEO Skills, you will find the answer to the most common question, what is SEO in digital marketing?
And in the second part, you will understand why a business needs SEO to bring you new clients or customers.
To clarify,
the purpose of my current role within the larger financial service organization is to drive organic search traffic via search engines such as Google or Bing.
And to put you even more in the right direction, besides my Elite-SEO skills, I've been obsessed with creating well-being and wealth-building strategies.
As a result, I found out that in our life there are only seven stages.
Therefore, I call them the 7 Wealth Stages of life.
And for this reason, I talk and write about topics related to the seven wealth stages.
They are about:
mindset,
potential of elite skills,
personal finance,
investment,
personal growth,
scalability,
and abundant life.
Introduction To What Is SEO In Digital Marketing
The first thing to remember when talking about potential elite skills – I built my career on SEO, so you can do the same.
And I call this skill as an Elite-SEO strategist because the market lacks this position. You can watch a video what I mean by that.
That being said,
my mission within the Build Wealth With Elite-SEO Skills stage is to pass on to you high-class SEO skills that could pay off for the rest of your life.
But of course, it depends on whether you're interested in this digital marketing high-paying skill.
For this purpose, let's sink into two fundamental questions.
What is SEO in digital marketing and why your business needs it?
What Is SEO In Digital Marketing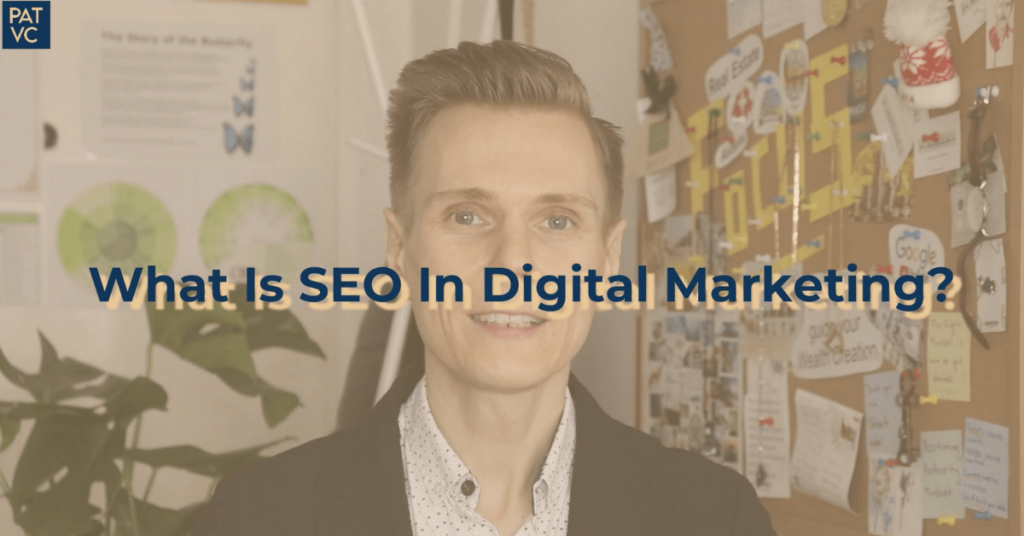 Firstly, in a complex yet simple explanation, remember this.
Sounds complicated?
Let's put it another way:
Imagine, you want to purchase a pair of shoes.
The question is, where do you get started?
Evidently, you go to Google or Amazon, and you initiate a search query.
And after clicking on the Search button or using Search by voice, Google will spit out a bunch of results and you scroll down through these results.
Perhaps, some titles and descriptions will catch your attention.
As a result, you click on it and you visit that website.
Now consider this:
This is called "user journey" because you've already walked through several steps or touchpoints. But more on that later.
Now, let's circle back and think about the touchpoint when you visited the website or e-commerce store.
How did it happen?
Here's the thing:
And as a result, that website you visited was optimized for your click to catch your attention and drive your desire to that website.
This amazing practice is called Search Engines Optimization, in short SEO.
It sounds simple. But it isn't.
SEO is an acquisition channel basically for free if you spend time and do it by yourself.
Or to save your precious time, you might pay someone to optimize your website or e-commerce store with an overall e-commerce marketing strategy.
And it leads me to the fact, that…
SEO Is One Of Many Digital Marketing Channels
Following, you need to understand that SEO is one of many digital marketing channels for distributing your content to acquire new customers.
Imagine for a moment that digital marketing is a set of distribution channels for your brand to spread your message.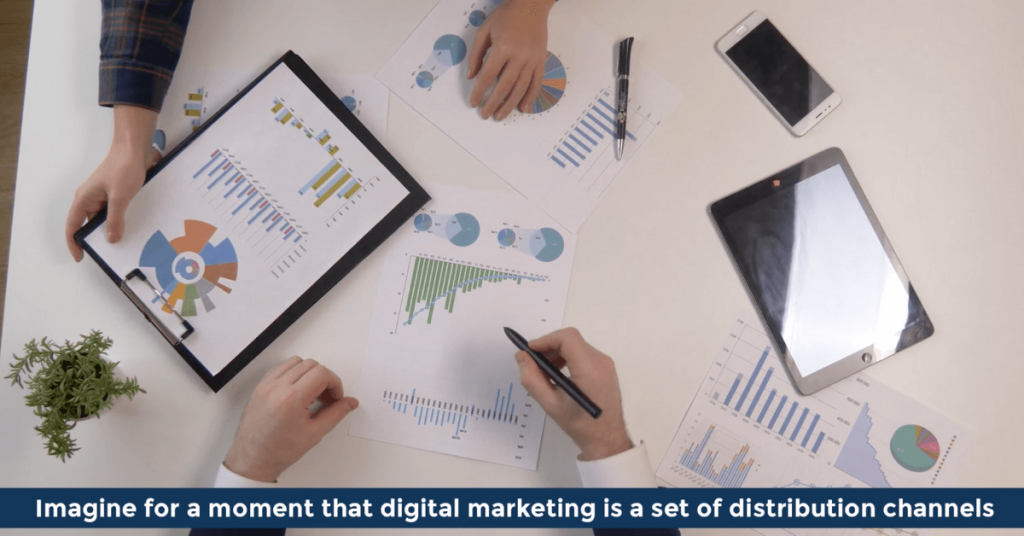 What I mean by that is, besides SEO you might have been familiar with social media which is a digital marketing channel as well.
Another great digital marketing channel is definitely email marketing.
Although there are studies that email marketing has been declining, that's not the truth.
Until now, it is one of the most powerful acquisition channels when using thoroughly.
And I could speak here countless times about all these digital marketing distribution channels.
But I hope you get a clear picture of how digital marketing overarches all digital acquisition and distribution channels.
Needless to say,
in the case of SEO, you will need to hire someone to optimize and maintain your web visibility.
Because SEO is more than just written content on your website.
Today, Google uses an AI machine.
And believe it or not, it is a damn smart algorithm.

It learns the user's behavior – your behavior of how you behave when you search for something on Google, Bing, or even on Amazon.
But it doesn't stop there…
It's important to mention YouTube, which is the second-largest search engine in the world.
So you need to utilize SEO for both Google and YouTube.
The reason I'm saying this is that to master SEO, you need to be proficient in the four main pillars.
Four Major SEO Pillars
Technical SEO which is an optimization of your website to be crawlable, indexable, and visible in Search Engines.
Know how to perform keyword research and fully understand their metrics. If you want to drive organic traffic via search engines, you have to find queries that users are searching for.
"Remember that in SEO you are looking for people who are looking for you."
Then it's about On-Page optimization for each of your pages. From SEO title to subheadings, within meta description, image description, internal linking, and many others.
"Remember, Google uses over 200 ranking factors."
Link building – understand it as a vote.
The more votes your website gets, the better will be your visibility in search engine result pages (SERP).
In fact, link building is the most time-consuming part because gaining links from other sources, especially when you get started, is quite a hard part.
But it depends on your industry.
And this is a topic to talk about in-depth in the future.
As you see, SEO is a comprehensive digital marketing acquisition channel yet a very powerful long-term strategy that brings the highest ROI in a long run.
Now let's move to the second part of this video which is…
Why Your Business Needs SEO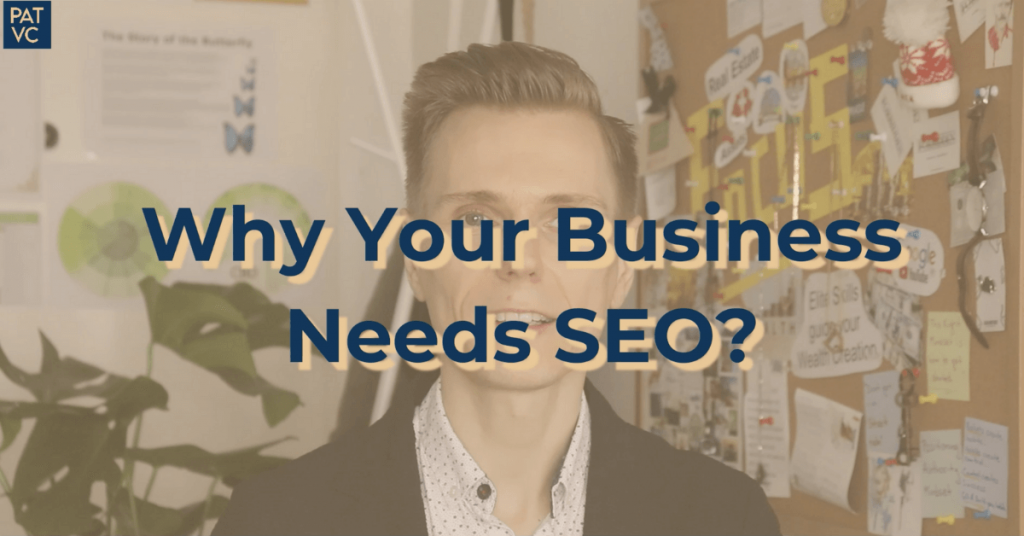 To begin with why your business needs SEO, we need to break it deeper.
Let's say, you run a business, so you have to sell to generate revenue and net profit.
Now, I'm not yet a professional at teaching you how to sell on the phone or how to use cold emailing.
But what I can teach you is how to craft your content and feed it through different segments of the sales funnel or the customer journey funnel.
Customer Journey Funnel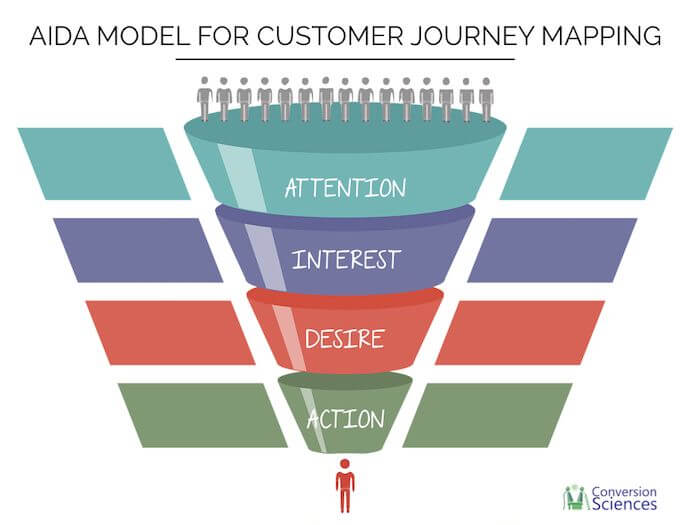 Remember this:
It's pretty obvious once you think about it.
In any case, do you remember the example at the beginning of searching for a pair of shoes that you wanted to purchase?
Actually, you went through the purchase search journey sales funnel, even if you didn't realize it.
And the best things happen at the bottom of the funnel which is called a conversion.
To understand SEO acronyms at the business level, I created a video which you can watch below.
And remember this:
Because the compound effect of SEO marketing growth strategy has the highest ROI potential for your business.
That being said, I love a long-term strategy, so you need it too.
That's why I've been also mentored in acquiring long-term assets such as real estate, private equities in startups, and hold stakes in publicly traded companies. 
But in the world of digital marketing…
Just think about it:
When you create optimized local real estate SEO evergreen content, it stays within Search Engines forever when you update and refresh it regularly.
It means content is king.
And the best part is, SEO builds credibility and trust.
Google's Breathtaking Stats
If you think about daily search queries on Google, here are amazing breathtaking stats.
Even if Google doesn't publicly share their search volume, according to HubSpot, Google processes approximately 70,000 search queries every second.
Translating to 5.8 billion searches per day.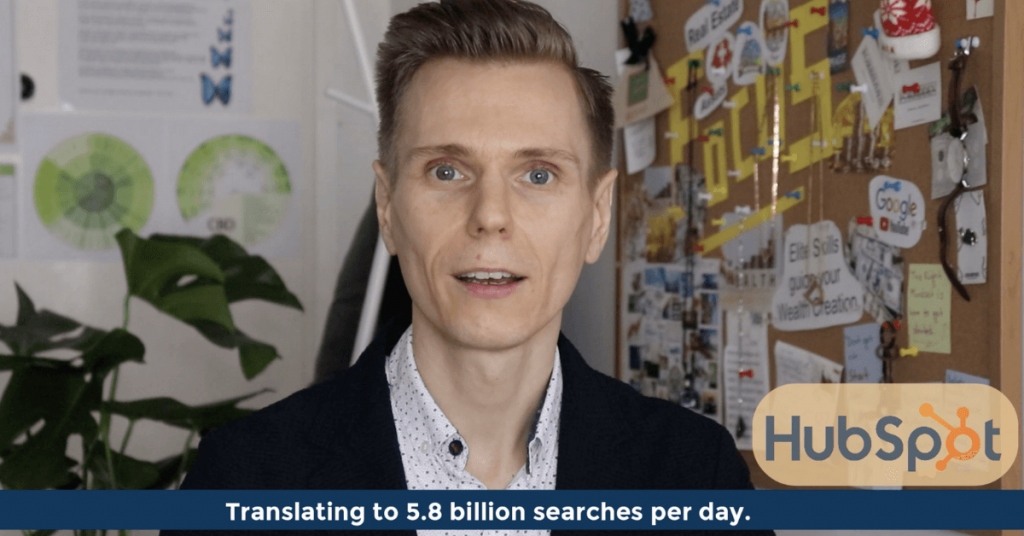 And approximately 2 trillion global searches per year.
So what does it mean for you and your business?
There are many tactics to utilize when performing content marketing strategy.
Because today's so-called great content is not enough.
And by the end of the day, it's about conversion.
That means how many:
sign-ups,
sales,
or downloads you have acquired.
And then, compare all channels in the digital marketing ecosystem in which one performs the best.
But I assure you when done precisely, organic search will be the best performing channel for your business.
Time To Take Some Action
And because you stick with me to the end, here is the most important takeaway recommendation.
In other words, you can't feel disappointed if your content doesn't rank within one month or even doesn't reach the first page.
But if you follow the overall strategy with the right tactics as we've discussed such as:
precise technical optimization,
keyword research,
and getting high-quality backlinks,
…your page will eventually rank.
So keep up the strategic work and don't give up.
Lastly,
if you need to understand in-depth why your business needs SEO and come up with the right strategy, contact us.
That's all for today's wealth stage called Build Wealth With Elite-SEO Skills.
And as a reminder, go and subscribe to our newsletter because every week you will receive an article within the 7 Wealth Stages of life.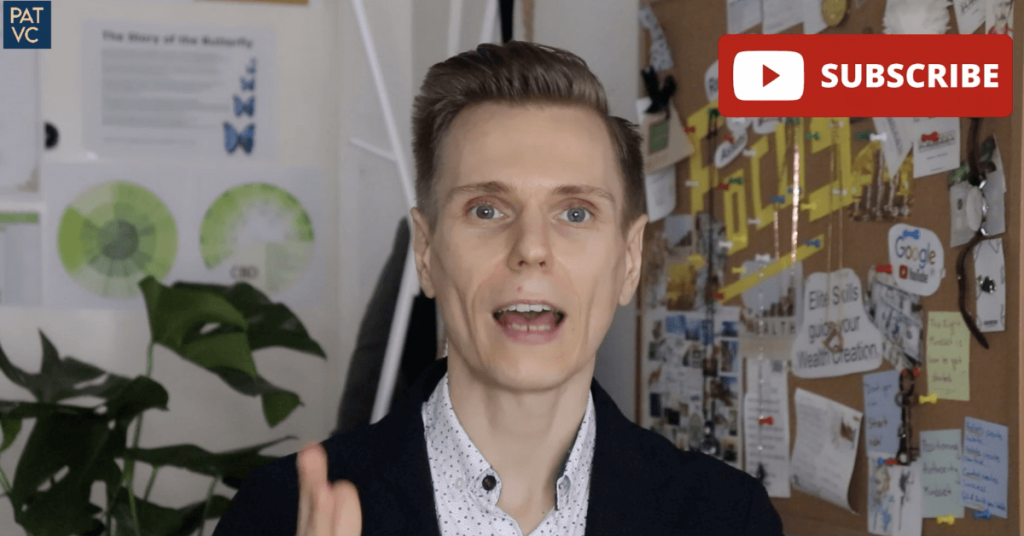 Besides the Elite-SEO skills that have helped me to build my digital elite career, I've been obsessed with creating well-being and wealth-building strategies.
That's the reason why I've been talking and writing about topics related to the seven wealth stages.
Because our Pat VC channel helps you to become a Doer.
Thanks for reading or watching and I will see you next week.