Today, you're going to learn 3 important reasons to implement SEO for startups.
You may be asking the question.
In fact, I developed go-to-market strategies for early-age startups in the blockchain industry.
And unfortunately, very often, business owners considered an SEO channel unimportant.
But it was and is the wrong approach.
Do you want to know why?
Don't worry, you are going to find the answer in a moment with 3 important reasons to plan SEO for startups…
Why is SEO Important For Startups?
Why SEO for startups reason number one…
1. Understand The Power Of The Compound Effect Of SEO Go-To-Market Strategy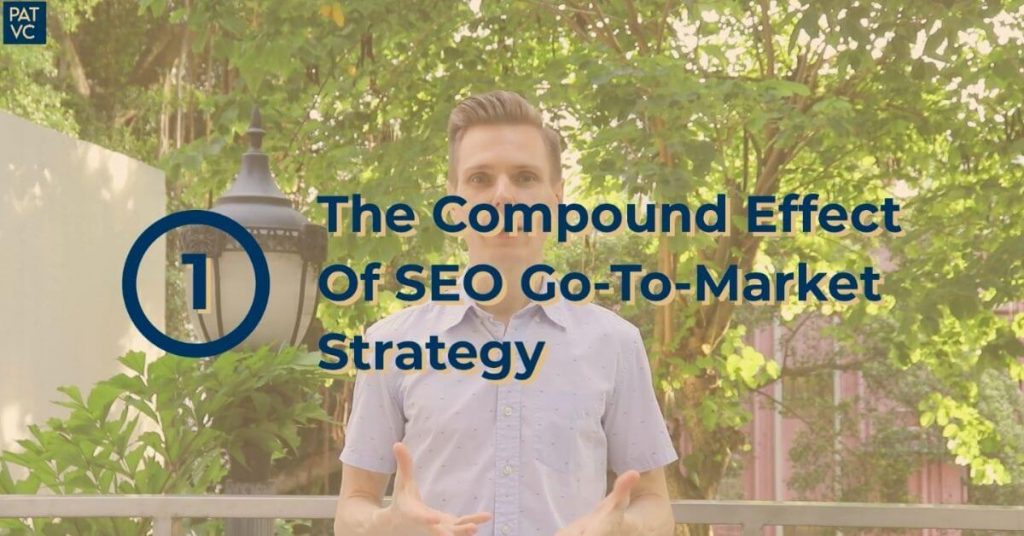 If you are a long-term investor in assets that grow over time, you know what means the power of the compound interest.
And the same applies to an SEO channel.
So while wearing many hats at the beginning of an early startup, you will be tempted to drive immediate traffic to your products or services through paid channels.
Certainly, these are great steps to ignite your momentum but what about your long-term plan?
What about your budget?
What about your trustworthiness and authority as an expert in your niche?
Listen,
"You can not build your brand in the long run with ads only, but instead, create content that will be living on the internet practically forever."
I'm talking here about the most powerful compound interest appreciating assets in the digital world such as Search Estates or Video Estates.
It's about picking the right platform and prepare a plan to publish a piece of content on a daily or weekly basis.
The key to this is to be consistent because consistency is the gate to grow organic brand visibility.
It means, trying different variations of content, and experiment with which your audience resonates most.
So do not underestimate the power of the compound effect of SEO growth marketing strategy.
It will pay off because you gain momentum like a snowball while building trust which leads me to the second reason why you need to plan SEO for startups.
2. Build Trust For Your Early Investors And Users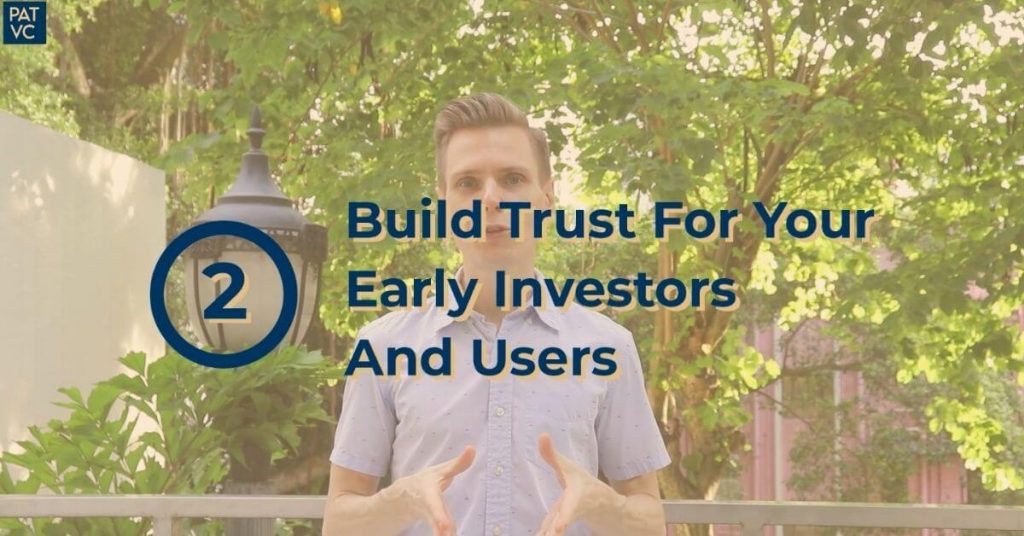 For startups that got funded, it's important to keep updating your investors.
Whether they were angel investors or VCs, you need to build trust.
So speaking of SEO channel and why you need to plan it in the beginning, you give a strong reason to your early investors that you are here to play this game in the long run.
It demonstrates your business direction that you are here to stay.
If you leverage only paid ads and do not include SEO as a main channel to acquire, keep and return visitors you make a big mistake.
Why?
Because…
"The sooner you get indexed brand queries around your brand product, services, and brand name, the better your position will be in Google search."
And most importantly, your investors will see a strong purpose in a go-to-market strategy that will demonstrate long-term planning. And it might be the reason for them to reinvest in your journey again in the next round.
Now, in terms of users, you build trustworthiness and at the same follow the most important google ranking factor called E-A-T.
It means by producing content consistently, you position yourself for users and for Google as an:
Expert,
Authority,
and Trustworthy source of information.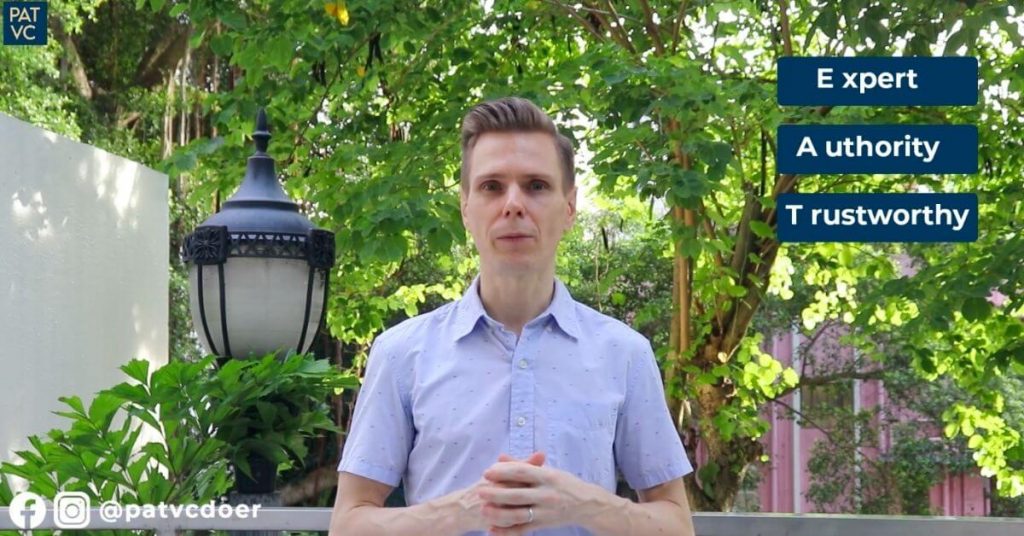 So as you can see, it goes hand in hand with investors and users to create strong brand visibility in the SEO channel.
And as the last and most important step, you want to grow your customers base, so it leads me to the last reason why SEO for startups…
3. Acquire Leads For Free And Turn Them Into Lifetime Customers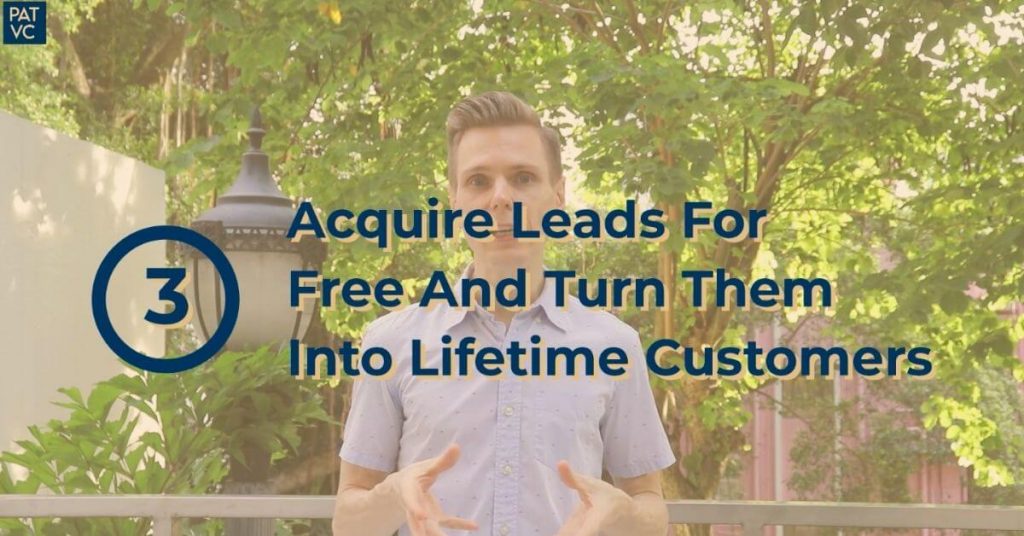 Without a doubt, customers are the lifeblood of any business.
But to acquire new customers might be expensive with paid ads.
So how do you tackle it while being limited by your budget?
The answer has been answered many times in this blog post.
In short,
You need to plan and execute an SEO strategy to grow organic visibility from day one.
The reason is, over time, it will grow like a snowball.
Because your content will attract more visitors for free in search engines and drive them to your website. So your job in this stage is to turn them into marketing qualified leads and after that into customers.
So how can you do it if someone lands on your page?
The short answer is, bribe them with an irresistible lead magnet for free.
It can be:
a case study,
checklist,
short video course,
or offering them the trial version of your software.
There are endless opportunities how to collect email addresses. 
But the point here is,
"Email addresses are extremely powerful and it's your own traffic."
Another idea of how to acquire leads for free is implementing push notifications in the browser of your website.
So once users subscribe, you send occasionally messages to inform them about a new blog post, case study, or whatever you want to offer to them. 
Remember to build first value but monetize quickly.
In addition,
building FAQ pages, customer support pages, pages related to feedback of your sales team, are highly valuable assets that will bring organic search traffic to your website with a chance to turn leads into lifetime customers.
Now It's Your Turn To Implement SEO For Startups
In conclusion,
implementing an SEO channel for startups as soon as possible is critical.
Therefore these 3 reasons will help you to think in the long-term horizon.
So keep in mind this:
Does it make sense?
Now, what was at least one golden nugget you learned?
Leave us a comment below.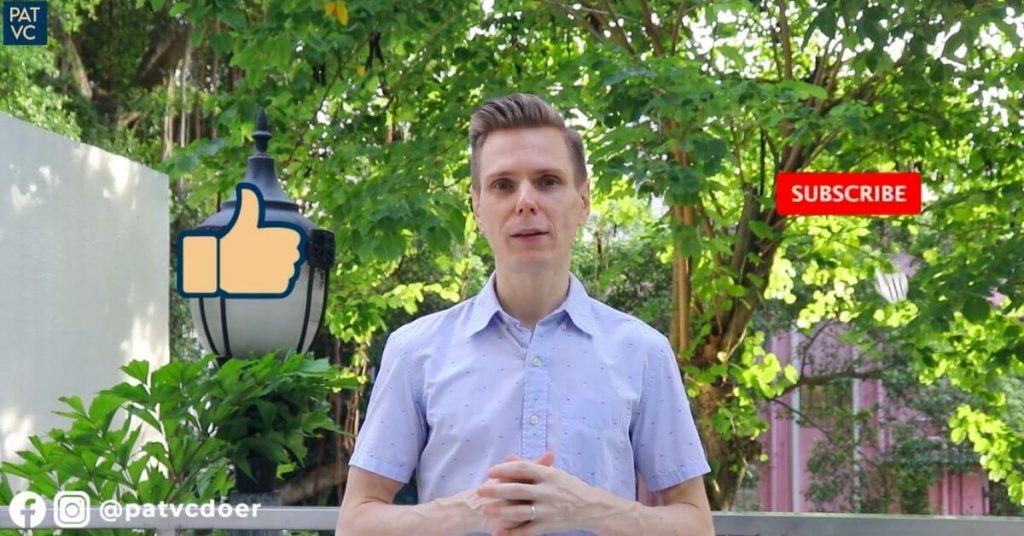 Thanks for reading or watching and I will see you next week.