Welcome To My Page About Me.
When you opened this page it means to me you may have been questioning who is Pat V.C.
It shows me your interest in finding out who I really am.
At Pat V.C.'s personal brand, I share with you the 7-stage framework of personal and professional development on how I've made a transition from being a Dreamer to becoming a Doer.
The truth is, I've been obsessed with creating well-being and wealth-building strategies that led me to ask many questions.
Questions related to Mindset, Well-Being, Skills, Growth, Investment, Holistic Wealth, Relationships, and so on…
As a result, I flashed back through my life and realized I've gone through seven golden steps (rules) that I call the 7 Wealth Stages.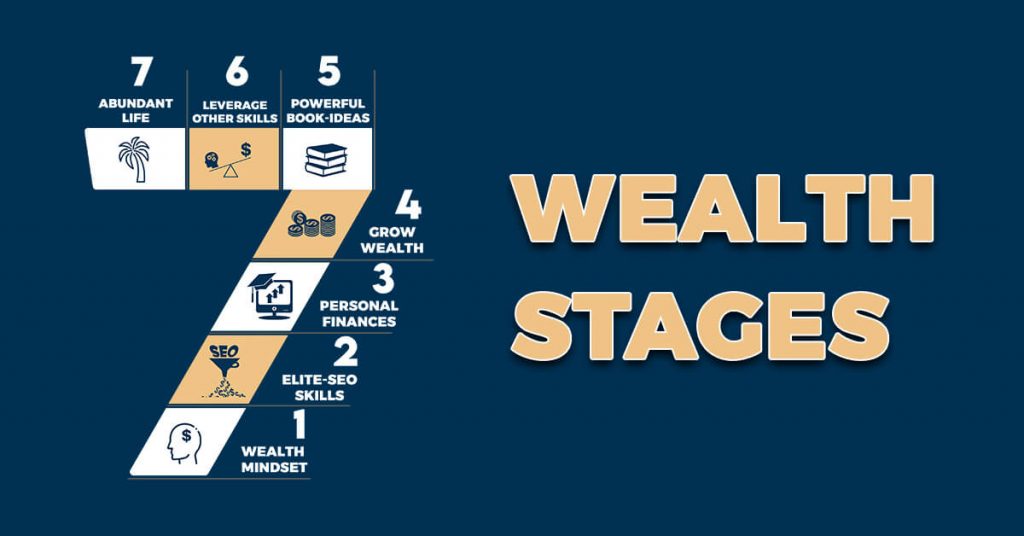 And primarily within the first two stages, I've learned key lessons on how to move ahead.
How Can It Help You?
Pat V.C. helps you identify the starting point toward prosperity and wealth.
I call it holistic wealth.
And to identify the starting point, it is feasible within the 7 Wealth Stages of life.
So the purpose is to give you direction to get momentum and move on toward wealth…
As a result, these stages guide you toward Holistic Wealth and Financial Well-being.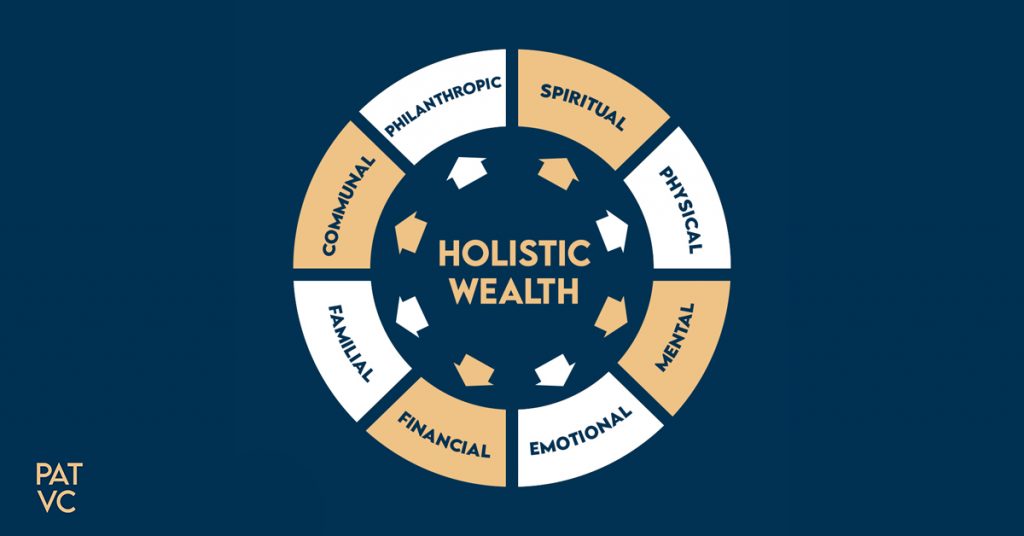 In other words.
For example:
If you feel that you need to develop a wealth mindset, the first stage explains steps about the Power of Mindset.
I believe there are no more than seven stages in your life.
And when you realize their existence and work on each of them day by day, your life will have the potential to improve significantly.
But these are broad life stages, and mastering them all at the same time is unlikely.
That's why you need to devote time to each stage separately.
For example, I'm currently focusing most of my time on sharpening three of them.
These are stages called Build Wealth With Elite-SEO Skills, Control Personal Finances, and Invest To Grow Wealth.
Let me briefly explain what I mean by that.
Elite-SEO Skills
Now, speaking of SEO skills, in the beginning, when I made decent money for a living, I didn't realize its scalable potential.
But when I learned as deep as possible about it, the path began emerging that this skill would bring to my life financial security.
And later that SEO skills would even paint a picture in my mind of financial comfort.
I call it Elite-SEO skills because it focuses on a high-level long-term strategy in highly regulated niches.
So whether you want to learn Elite-SEO skills or become an Elite-SEO Strategist to improve your or client's marketing success with business goals, this stage is exactly for you.
And get this:
Elite-SEO skill is the entryway into your financial comfort through financial self-discipline and well-organized wealth-building strategies.
Sounds logical?
Let me explain…
As you already know, my next focus is on sharpening skills within two stages called Control Personal Finances and Invest To Grow Wealth.
Here is why.
Wealth-Building Skills
When I started earning more, there was one big problem.
I didn't have a wealth strategy to follow, and I wasn't good at managing money.
So in the financial world, I became obsessed with a group of better-quality questions and try to find their answers.
My obsession has been until today to find out a strategy on how to control personal finances and how most ultra-rich people invest their money.
I've been looking for answers about their asset classes, diversification, markets, their investment decisions against inflation and deflation.
And this is something that I really love to share with you.
That's why I talk about it within two wealth stages called Control Personal Finances and Invest To Grow Wealth.
So whether you want to set your financial mindset and educate in personal finance and fundamental wealth-building strategies, it determines me you are a true Doer.
That being said…
If you desire to discover more, I talk about each stage on the Pat VC YouTube channel.
Or you can visit directly the page 7 Wealth Stages.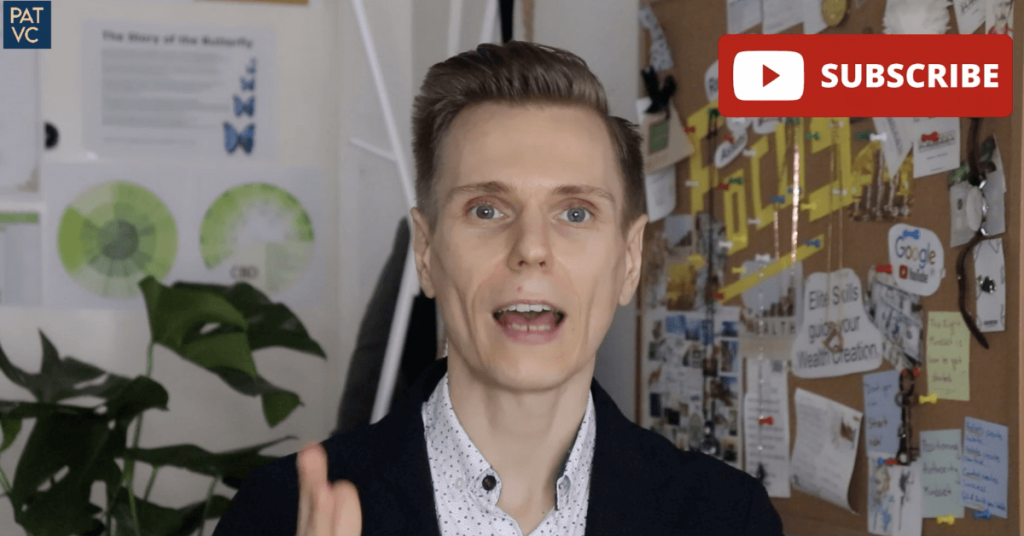 Now, if this resonates with you, I want you to take action and doerly subscribe to my newsletter to take off your journey with me.
Click HERE to subscribe to our growing Doer's community newsletter.
This way, you will receive every week one strategy within the seven wealth stages of life.
Because I don't want you to just watch my video or read this page, give you some hope, and do nothing.
I want you to take action; I want you to become a Doer.
Remember, this is about a wealth mindset that sets you free.
So go ahead now and join my newsletter and I will talk to you soon.